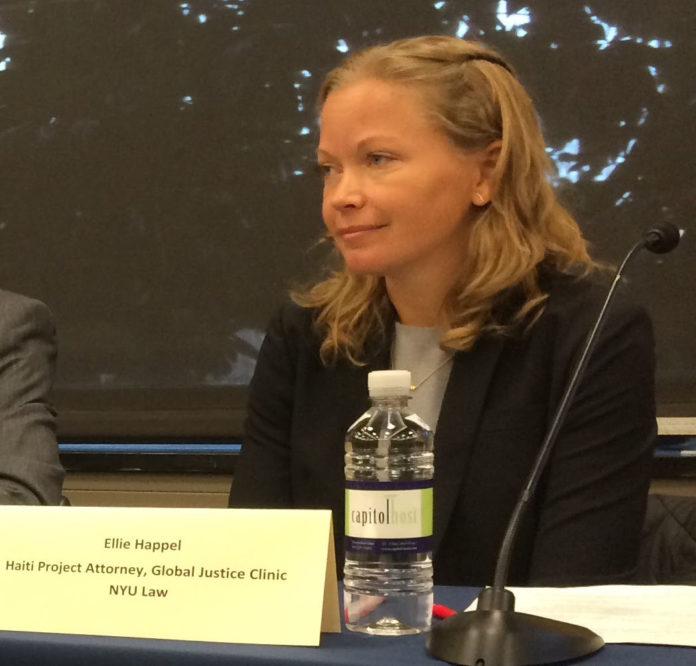 By some estimates, there is about $20 billion worth of gold in Haiti's mountains. In the past decade, foreign mining companies have invested tens of millions of dollars exploring for gold, copper, silver, and other metals in Haiti's north. U.S., Canadian, and Australian mining companies, often hidden behind Haitian subsidiaries or partners, hold prospection, research, and exploitation permits that, combined, cover about 1,200 square miles, nearly 11% of Haiti's land mass.
Haiti's last parliament did not pass a new mining law, effectively putting mining on hold. But that may change shortly, when a bill, awaiting a vote since July, goes before Haiti's current parliament in January. The country's highly right-wing and corrupt legislature and executive came to power in very controversial and anemic elections in 2015 and 2016. Some fear they are likely to greenlight gold mining in Haiti, which would spell disaster for Haiti's environment and people.
On Nov. 27, 2017, Kim Ives and Roger Leduc of the program "Lanbi Call" on 99.5 WBAI-FM in New York spoke with Ellie Happel, one of the principal authors of a December 2015 report entitled "Byen Konte, Mal Kalkile (Count Well, Calculate Badly): Human Rights and Environmental Risks of Gold Mining in Haiti." It was published by New York University Law School's Global Justice Clinic (GJC), where Ellie works, and the Haiti Justice Initiative, an umbrella organization for a variety of ongoing projects at the University of California at Hastings.