The Christmas season is upon us. Every culture has its special treats for the holidays. One of the favorites of Haitian culture are its patties, or pâtés.
Le Bon Pain, at 211-65 Jamaica Avenue in Queens Village, NY is the oldest Haitian bakery in New York City, founded by Ghislaine and Jean George Clervoix in 1988. Haitians come to the double store-front from around the New York metropolitan area to buy their patties, baked on the premises, along with bread, cakes, and pastries.
Three of the Clervoix children – Georges, Michael, and Cookie – are gradually shouldering the business, although Ghislaine can still be seen bustling about the bakery.
In February 2017, the family introduced a new innovation: frozen patties. They come by the dozen in all five flavors offered by the store: beef, chicken, codfish (mori), herring (aransò), and vegetable.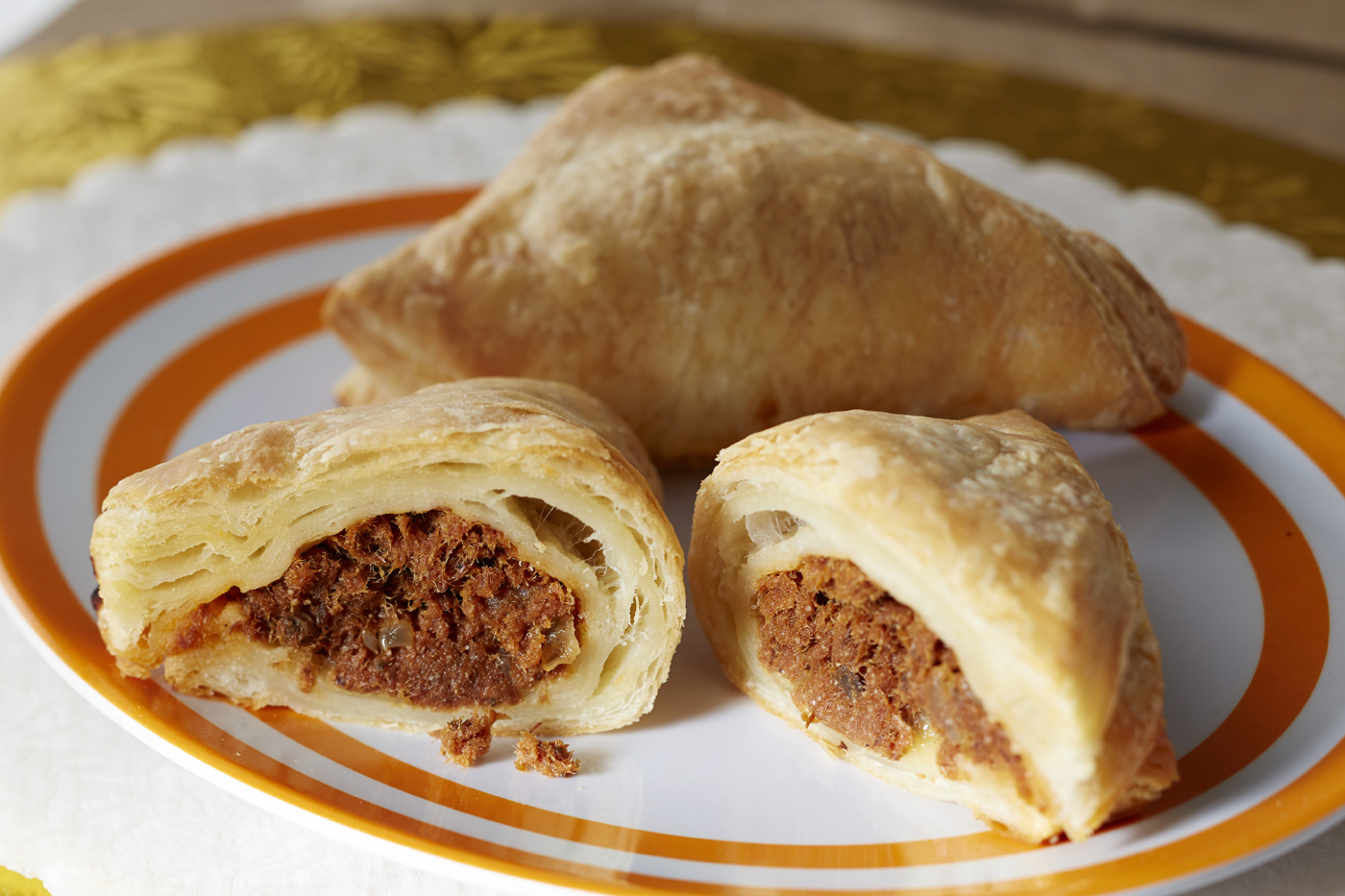 "We are the first Haitian bakery to offer frozen patties, and they are the same patties one buys at the store," explained Michael Clervoix. "The codfish is 100% pure. We ship the patties overnight to anywhere in the U.S.."
The Ideal Supermarket chain also carries the frozen patties, with the most sales in the Westbury, NY store. Frozen Jamaican patties are available from Golden Krust and Tower Island, but they are not anything like Haitian patties, which have a very different preparation, flavor, and texture.
The roots of Le Bon Pain go back 75 years. The original bakery of the same name was established in the northern Haitian town of Limbé in 1942 by Ambroise Delamar Michel, Ghislaine's grandfather and the town's mayor. In that bakery, which still serves Limbé today, Ghislaine learned the family recipes that earned Le Bon Pain the success it still enjoys. She passed the secrets on to her husband and children after founding the Queens Village bakery.
These decades of experience are what make Le Bon Pain's frozen patties very popular. "They are the perfect addition to your holiday festivities, and we ship them to you the same day the order comes in," said Michael Clervoix.
The frozen patties, as well as regular ones, can be ordered direct from Le Bon Pain's beautifully designed website, www.lebonpainbakery.com or by calling the store at 718-464-8160.