In an exciting Aug. 3, 2019 fight for the WBA light heavyweight interim and WBC light heavyweight Championships, Champion Marcus Browne (23-1,16KOs) of Staten Island fought former WBC light Heavyweight Champion Jean Pascal (34-6-1, 21KOs,1 no contest) of Canada by way of Haiti.
It was no surprise that both fighters had fan support from the crowd at Barclays Center in Brooklyn, NY. A large faction of the fans where there to support Browne as he is from Staten Island, NY, and a large faction of fans from the Flatbush section of Brooklyn where thousands of Haitian immigrants and people of Haitian descent make their home were there to support Pascal.
Browne outworked Pascal for the first three rounds, but Pascal kept it close, doing his best to counter the elusive Browne. Persistence and patience began to pay off as Pascal landed a clean punch to Browne's chin which caused a spectacular knockdown. Browne appeared really hurt and was in survival mode for the remainder of Round 4, holding on to Pascal so as not to fall to the canvas.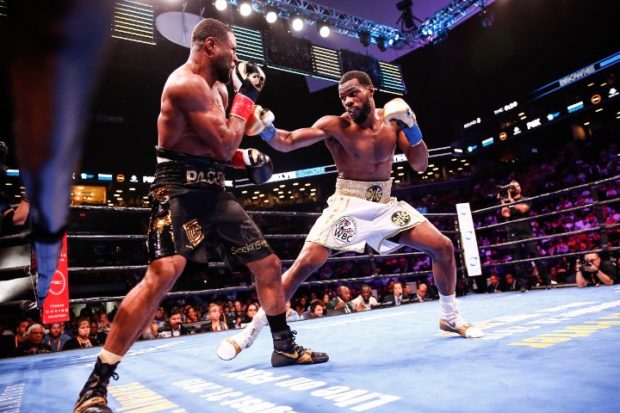 In Round 5, it was "toe to toe" action with both men having their moments. Browne worked his way back into the fight in Round 6. In Round 7, Browne tried to step up his boxing game with aggression and again Pascal caught him with another clean punch causing another knockdown. After a slow count by the referee, the action resumed.
Pascal went back to work and scored the third knockdown of the fight. Browne again clinched onto Pascal, and both fighters fell to the canvas, but it was still ruled a knockdown. The referee delayed the count so Pascal could get up and go to a neutral corner, which helped Browne regain his bearings. After the 8 count, the round was over.
When the 8th round started, Pascal, sensing his opponent was hurt and ready to be stopped, looked to finish Browne off with a punishing barrage of punches. When it appeared Pascal was on the verge of ending Browne, the referee inexplicably called timeout (instead of stopping the fight) to have the ringside doctor examine Browne. After the doctor examined Browne, the fight was stopped due to an unintentional head-butt, according to the ringside doctor. Most in attendance thought it was a TKO victory for Pascal.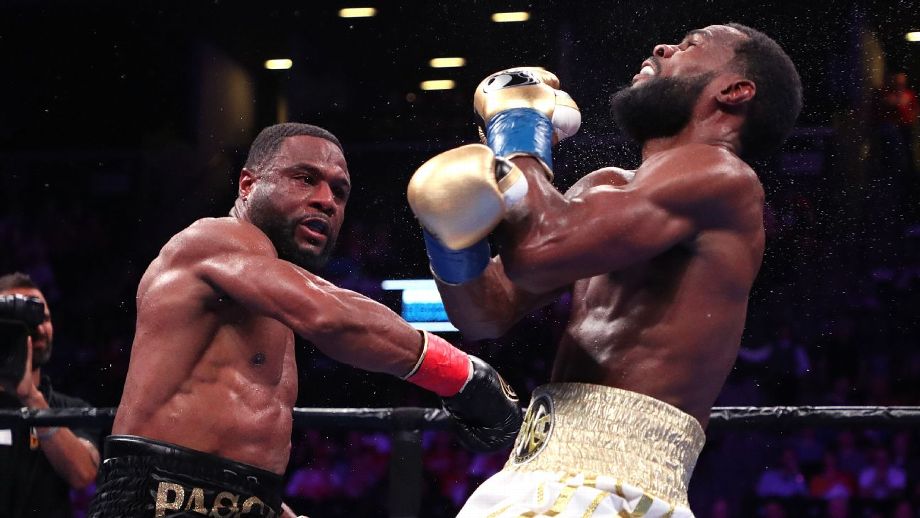 Instead the fight went to the scorecards. All judges were in agreement. The fight was scored unanimously (75-74) and rightly for Jean Pascal as the winner. With this victory, Pascal is once again a player in the light heavyweight division at 36 years old.
It was reported that Browne has a rematch clause in the fight contract and would exercise it. Pascal welcomed the idea of a rematch but mentioned that he would like to have the rematch take place in Canada. That makes financial sense since Jean Pascal is a big draw in Canada, often selling out Montreal's Bell Center in past bouts.
Jean Pascal was the first Canadian Boxer to receive a multimillion dollar contract in Quebec history. It appears he will make millions more with this victory and due to his association with Premier Boxing Champions headed by the influential Al Haymon.
Contact Ralph Rimpel at RLuvsboxing@aol.com