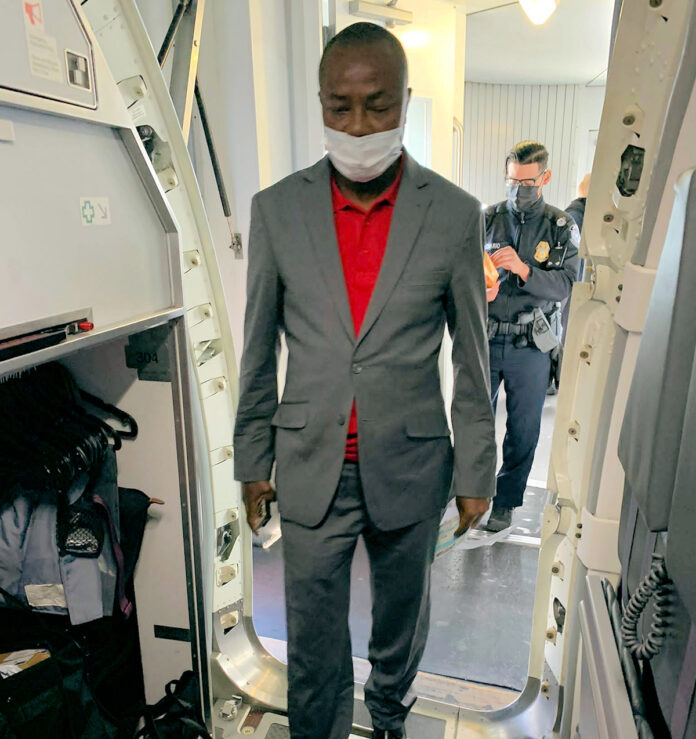 (Français)
U.S. immigration officials arrested and grilled former Haitian senator and presidential candidate Moïse Jean-Charles for eight hours as he passed through Miami on Mon., Jan. 24 on his way back to Haiti from a trip abroad.
The founder and leader of the Dessalines Children (Pitit Desalin) party was deported the next day, preventing him from entering the U.S. for at least five years. He was returning from a week-long visit to Nigeria.
U.S. officials in Miami also detained and questioned for about five hours five other Haitians who were part of Jean-Charles' delegation. (Two other members of his seven-person delegation, which included two U.S. resident Haitians, were stopped by immigration in Turkey.)
However, U.S. agents interrogated Moïse all evening, until they placed him in a jail cell at the Miami International Airport. Jean-Charles spent the night imprisoned until immigration agents escorted him to American Airlines Flight 819 back to Haiti.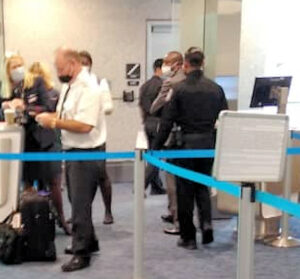 "I left Haiti on Jan. 17 and passed through the United States to take a flight to Turkey, and on to Nigeria," Jean-Charles explained to Haïti Liberté shortly after his arrival in Haiti around noon on Jan. 25. "After I left Nigeria, I passed through Qatar, to take a flight to Miami and then on to Haiti. While I was standing on the line in Miami, they pulled me out of the line. For eight hours, from 4 p.m. until midnight, they asked me only two questions: What did I say to [Venezuelan President Nicolas] Maduro in November 2021, and what did I do on the African continent? They wanted me to tell them about every person I had spoken to and what I had said to them. I told them that I couldn't tell them what I did or with whom I spoke."
Five other delegation members were detained and questioned but only held until 9 p.m. and not jailed.
"It is not uncommon for immigration agents to grab and question people transiting through the U.S. and question them about all sorts of things, particularly after Sep. 11, 2001," explained Ira Kurzban, perhaps the foremost immigration lawyer in the U.S..
Less commonly do U.S. authorities hold detainees in a jail cell until their flight, and "obviously it's a form of harassment," Kurzban said. "Immigration people at the airport now have the power to be the judge, jury, and executioner. They can enter what is called an expedited order of removal or deportation."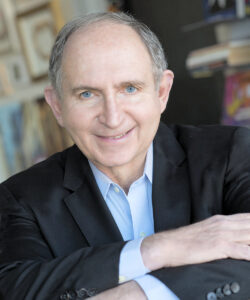 The U.S. agents did in fact deport Jean-Charles from the U.S. and revoke his visa. This will make it a criminal offense for Jean-Charles to enter the U.S., or even transit through a U.S. airport, for a minimum of five years and perhaps more, if they so decide.
"The irony is that I didn't even speak to Maduro in 2021," Jean-Charles said. "But they said, 'No, there was a meeting,' and they wanted to know what was said in the meeting."
But, the immigrations agents (among them, one Haitian-American), are simply the intermediaries for other agencies, Kurzban explained. "The immigration officer is sitting in front of a computer, and the questions are being sent to him by the Terrorism Task Force, or the FBI, or the Office of Foreign Assets Control, for the Department of State. They're the agencies actually asking the questions, and the immigration office is just an idiot sitting there, getting the typed out questions and questioning the detainee."
According to Jean-Charles, most of his long interrogation, except that done by the Haitian-American, was conducted in Spanish.
Other delegation members included Mme. Monique Laponyet, Prof. Anton Norélus, and Mme. Létrann Jean-Pierre.
"Once you see the U.S. act like this, you know you have hit them hard, because Haiti must be able to speak to every nation in the world today," Jean-Charles said.
"It was a dirty business that they did to me."
Asked if the Jan. 2, 2022 speech he gave in Trou du Nord in which he sharply criticized Washington could be behind his interrogation and deportation, he said: "That may have contributed to what happened. Why? Because what's happening in Haiti, it's the Americans who are doing it. But they don't want people to denounce them. I don't understand that! It's the Americans who are trying to put together people who fought in 2004 [during the violent coup against Jean-Bertrand Aristide]. The pro-coup sector (Grenn nan bounda), the Americans are making them sit together with the Lavalas. It's the Americans who are doing things in Parliament with Youri Latortue, Joseph Lambert, and Michel Martelly. It's the Americans who are making Ariel do stupid things."
When asked by Haïti Liberté on what grounds Jean-Charles had been detained and deported, a U.S. Customs and Border Protection spokesman replied. "Unfortunately, we are unable to go into details about this individual's case. For privacy reasons, U.S. Customs and Border Protection is unable to discuss a specific individual's processing/arrival into the U.S.."
The spokesman also said there are "more than 60 grounds of inadmissibility" and "each applicant for admission is subject to complete inspection upon arrival in the United States."
After the ordeal, Jean-Charles was philosophic, although he plans to consult a U.S. lawyer. "We are in the 21st century," he concluded. "They have to modernize their system. Washington should no longer have such a brutal, arbitrary, discriminatory approach. It was a dirty business that they did to me."