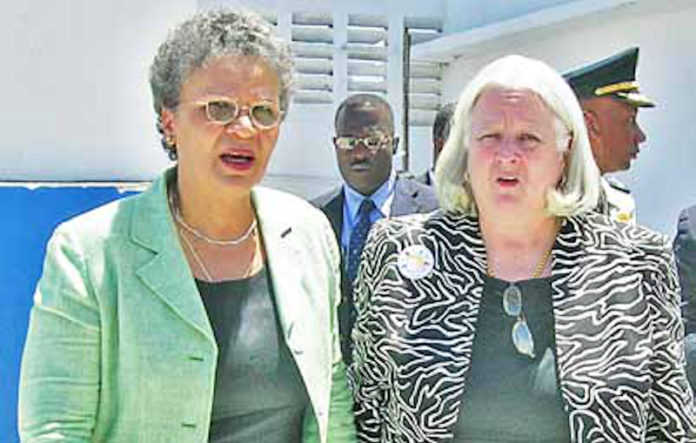 The minimum wage struggle was central to the resignation of Prime Minister Michèle Pierre-Louis in November 2009, Haïti Liberté has learned from WikiLeaked cables.
In a confidential June 12, 2009 cable, Ambassador Janet Sanderson reported that Pierre-Louis "told me that she has 'unequivocally' decided to resign" although "she has set no date for submitting the resignation."
In addition to being "increasingly frustrated and sidelined by President Préval," Pierre-Louis was "highly suspicious of the President's motives in managing the minimum wage debate, noting that he has rejected suggestions from all sides to come to some decision and respond to the bill, by signing it or detailing his concerns," Sanderson reported.
"She strongly believes that Préval is using this issue as the proximate cause to maneuver her out, even though she has little influence on the matter." Sanderson wrote that Pierre-Louis "has decided that she won't stay around and 'be a Jacques Edouard (Alexis),'" her predecessor who was dismissed by the Senate in April 2008 in the face nationwide food riots.
Pierre-Louis finally stepped down on Nov. 11, 2009, one year and two months after assuming the office on Sep. 5, 2008.