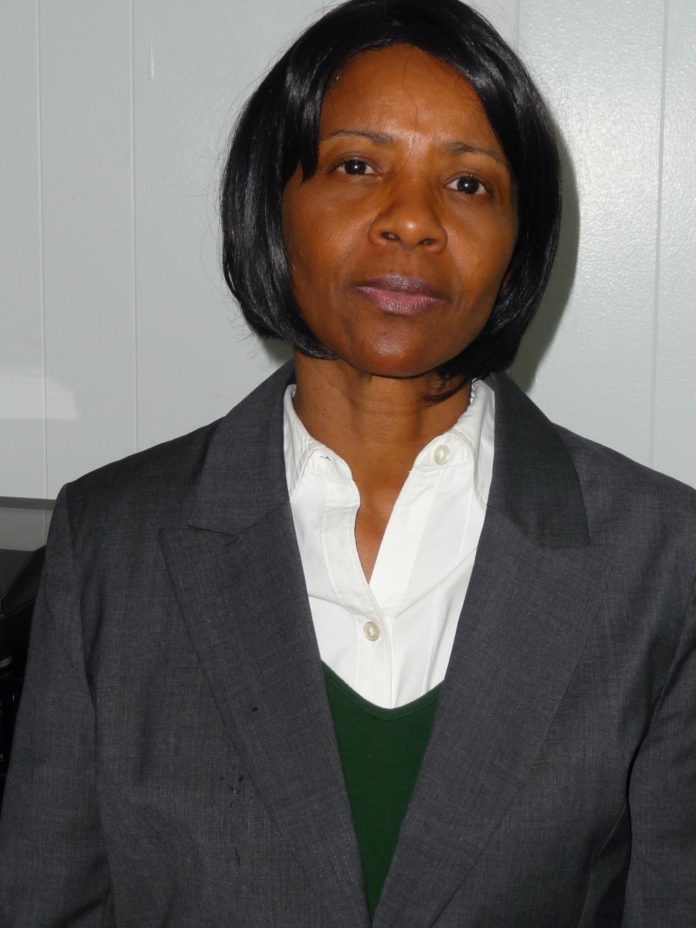 Marie Gaston had it good. In the summer of 2008, the nurse's aide was making on average over $6,000 a month taking care of Marcelle Halpern, a wealthy, mostly bed-ridden, 93-year-old French widow living out her final days in a fancy midtown Manhattan apartment.
Marie spent her sometimes 62 to 74 hour work week cleaning and feeding Marcelle. They told each other stories and sang songs in French as Marie did Marcelle's hair, nails, or helped a nurse administer her many medications. The two had become very close over the past three and a half years, during which time Marie had never taken a vacation. Of the many nurses that tended to Marcelle, the pretty Marie had become her favorite.
But Marie's dream job – taking care of someone she genuinely cared about while being fairly remunerated – was about to come to an abrupt end. The fortune of several million dollars that the ailing Marcelle Halpern sat on was drawing a growing shiver of sharks – an accountant and several lawyers – who were in an escalating guardianship war with Matteo Halpern Bojanovich, Marcelle's step-son. Haitian nurses like Marie, and several others she helped shepherd to the job, became pawns, and casualties, in this war.
The ins and outs of that war – one where the sharks sought a piece of Marcelle's estate – are too Byzantine and murky to go into in depth in this story: accusations, counter-accusations, hearings, depositions, settlements, staff changes, etc. But, essentially, the lawyers and the accountant angled to keep Matteo out of Marcelle's affairs and used nurses like Marie as spies and enforcers.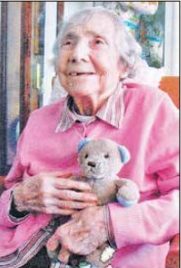 Matteo had spent much of his 70 years living in Europe. But as the health of his father, Ukranian-born doctor Mark Halpern, and Marcelle deteriorated, he returned to New York in 2002 to help with their care and to successfully help them resolve two major legal problems they'd had.
In February 2008, Dr. Halpern died, and several court-appointed attorneys became Marcelle's guardians over the next two and a half years. All the lawyers became allies of an accountant, Richard Kaufman, who acted as the Halpern family bursar and thereby controlled Marcelle's life and affairs. Along with the different court-appointed guardians, Kaufman sought to limit Matteo's access to Marcelle's house and bedside, because as, Arthur Greig, another court-appointed counsel for Marcelle, wrote in an Aug. 17, 2010 attorney's affirmation, the stepson "has a financial interest in the early demise of Ms. Halpern." Matteo, of course, bristles at the charge.
Kaufman cultivated a warm relationship with Marie to conscript her in the effort to keep tabs on Matteo. "Richard [Kaufman] was always so nice to me," Marie explained to Haïti Liberté. "He paid me extra money on the side and gave me a generous Christmas bonus every year."
In return, Marie was completely loyal to Kaufman, reporting on what Matteo did in the house and who he brought. "Once, Matteo came with three men in suits," Marie said. "I told Richard right away, and he was very alarmed. He told me to keep them away from Marcelle." It turned out, the men were lawyers.
However, Kaufman met resistance when he asked Marie to accuse Matteo of things she hadn't witnessed, like tampering with Marcelle's medications. A devout born-again Christian, Marie refused. "No matter what, I will not say something about what I did not see or did not hear," Marie solemnly stated, placing her hand over her heart. "I cannot tell a lie. I only say the truth, because there is someone higher looking over my shoulder: the Lord God."
Even before she became uncooperative with Kaufman, Marie was on shakier ground than she knew. She had gotten the job in 2005 through the Yale Nursing Agency, run by a Trinidadian, Jerome Kelly. Coworkers told her that, to keep her job, she had to pay a cash kickback of a couple of hundred dollars a month to Kelly.
"It is my opinion that Jerome Kelly… is not a man of integrity," Marie wrote in a Mar. 5, 2009 letter to Marcelle's court-appointed guardian Christelle Clement. "Since I have been employed by the agency, I was advised through the 'grapevine' to pay $250 to $300 per month in the form of money orders or cash. I learned that the money orders were to be left blank and mailed to Post Office Box 969, New York, New York 10001."
For months, Marie gave Kelly money orders and sometimes cash as well, but she naively never documented her payments. However, a registered nurse, Evelyne Wilson, also told Haïti Liberté about the kickbacks nurses had to pay to Kelly, and even kept a copy of an Apr. 30, 2008 check for one monthly payment for $160 that Kelly had accepted from her.
Inspection of financial records obtained by Haïti Liberté show that during a 10 month period from March to Decemeber 2009, for example, Kelly's agency was being paid an average of about $62,000 per month for nursing services which, as an unlicensed agency, it had no right to be collecting.
Wilson also signed a Jun. 21, 2010 affidavit stating that she had to "pay kickbacks of at least $100 per month to Mr. Kelly in order for me to keep my job."
After a year of paying Kelly's kickback, in 2006 Marie decided to stop. At that point, the Trinidadian set about trying to get her fired, but it was hard to do so because the Halperns would have hired her directly, as Matteo told Kelly.
"In April 2008, Mr. Kelly asked me to report Marie Gaston for 'abuse of Marcelle,'" Wilson stated in her 2010 affidavit. "I informed him that I would if I saw this occurring. However, since I never saw Marie abusing Marcelle, I could not and did not report this 'abuse.'"
Perhaps because she found no abuse, on Aug. 31, 2008, Wilson was replaced first by one RN, Anne Marie Gaffney, who allowed Matteo to speak to Marcelle's doctor, and then immediately another, Pamela Reid. While Kaufman was away on a three-week vacation, Reid also allowed Matteo to speak with Marcelle's doctors, alarming Kaufman when he learned of the lapse on his return. Kaufman and Clement exaggerated a conflict between Reid and Gaston, saying that Reid alleged Gaston was abusing Marcelle (according to Matteo, Reid did not make such a charge; it was just the excuse to fire her).
Subsequently, Reid was fired. But she wrote a letter to Clement threatening legal action  because "Marcelle Halpern's estate is being financially raped due to the illegal billing of fees by [Kelly's] Yale" Nursing Agency.
Inspection of financial records obtained by Haïti Liberté show that during a 10 month period from March to Decemeber 2009, for example, Kelly's agency was being paid an average of about $62,000 per month for nursing services which, as an unlicensed agency, it had no right to be collecting. (Yale was licensed only as a nurse's registry.) Nonetheless, Kelly, who had no medical qualifications, was making about $18,000 profit monthly from the Halpern account, administered by Richard Kaufman.
"Ms. Reid has called me again and is clearly threatening litigation due to the fact that she was not asked to go back to work at Marcelle's side," wrote Clement on Dec. 4, 2008. "I did meet with Marie Gaston today to give her a chance to explain what is going on, and she alleged that the Yale agency is conspiring to push her out of the job… I believe it in the best interest of Marcelle to remove both Ms. Gaston and Ms. Reid from the care of Marcelle at this time." In closing, Clement suggested "we would give [Marie Gaston] one month off and see how Marcelle reacts to her absence, since she has been part of Marcelle's routine for three years."
However, neither Clement nor Kaufman informed Marie Gaston what was going on, telling her instead on Dec. 4, a Thursday, to take a month's vacation starting the very next day. "I told Richard that I should at least work on Friday to finish the week, but he insisted that I not come in the next day," Marie said. "Later in December [2008], I called Richard to remind him about my Christmas bonus. He said he would do something. He never did."
Throughout January 2009, Marie waited for the call to come back to work, but it never came. Finally in mid-February 2009, she went to Marcelle's building on West 57th Street in New York and waited for Kaufman in the lobby. She came up to him when he went to the elevators.
"He was so shocked," she said. "He quickly asked me to come out to a restaurant with him. It seemed like he wanted to get me out of the building. When we got to the restaurant, he told me the matter was out of his hands. That's when I knew I had been betrayed."
Matteo considers that his father's and step-mother's multi-million dollar estate was hijacked and pilfered by Kaufman, Kelly, and the lawyers, calling the alleged theft the "Jewish Astor Case."
Using her precious savings, Marie hired a lawyer to write a Mar. 5, 2009 letter in English to Clement, asking to "know if and when I will be permitted to return to work with Mrs. Marcelle Halpern or another patient assignment." She wrote that "the events leading up to my forced vacation are in my opinion a form of elderly abuse toward Mrs. Halpern. We had a working relationship which was a growing friendship. We often joked around and she liked to have me hug her. She never wanted me to leave her side."
On Mar. 19, 2009, Clement wrote her back a duplicitous letter telling Marie to "please note that I was appointed by the Court to represent Ms. Halpern and not the Yale Nursing Agency. If you are concerned that you were unfairly terminated by your employer, the Yale Nursing Agency, I recommend you consult with an attorney who can further assist you."
Clement was unaware that Marie Gaston had obtained a copy of her Dec. 4, 2008 email calling for her "removal."
Marie did consult a lawyer, David Israel, who told her in a Mar. 23, 2009 letter that he would require a $5,000 retainer to take the case ("thousands of dollars more" if it went to trial) but questioned the wisdom of her going forward with an expensive lawsuit against Kelly, since "your case has many problems" and "the outcome is very speculative." Marie had to let the matter drop.
Marie is one of several nurses, most of them Haitian, who worked for Marcelle over the five years from 2005 to Dec. 3, 2010, when the old woman died.
"Kaufman was bribing people, like Marie, to spy on Matteo," Paula Rouchon, another Haitian nurse who was fired, told Haïti Liberté, in her apartment just off Flatbush Avenue in Brooklyn.  "One day, Marcelle nodded toward Kaufman and told me: 'He's a scoundrel, a thief.' Surprised, I asked her why. She said, 'He forced me to sign papers, signing away my money from myself and my family. He's a real scoundrel.'"
Another Haitian nurse, Margarette Adam, said that Marcelle was aware that Kaufman, Kelly, and the lawyers were trying to isolate Matteo from her. "Marcelle always wanted Matteo to be with her," Margarette said, "but the handlers didn't want Matteo with Marcelle. They wanted us to believe that Matteo wanted to do Marcelle harm. But in the end, we could see that it was Matteo who was trying to help Marcelle, improve her diet, make her comfortable, and so forth."
"One day, I saw Marcelle become very mad with Richard," Margarette said. "She asked him for some money. He smiled, and instead gave her a lolly-pop. That really made her mad. 'You took all of my money,' she told him. Richard then said he was going to the bank to get her money. He left, but he never came back."
Matteo considers that his father's and step-mother's multi-million dollar estate was hijacked and pilfered by Kaufman, Kelly, and the lawyers, calling the alleged theft the "Jewish Astor Case." He is referring to the infamous case where the prominent American philanthropist Brooke Astor, who died in 2007 at age 105, saw her estate looted as she was mistreated by her son and crooked lawyers. "In the case of Marcelle and my father, the thieves were a crooked accountant, a crooked nursing agency, and a host of crooked lawyers who would lie and perjure themselves to rob millions from my parents," Matteo said.
Outraged, friends of Matteo created several websites. The sites contend that the accountant Kaufman and the court-appointed lawyers tried to use the Haitian nurses against Matteo as he sought to protect his parents' interests and health.
"All the nurses soon became convinced that Mr. Kaufman and Mr. Kelly were just trying to create tension and provoke incidents between Matteo and the nurses and nurse aides," according to one site. "When the nurses figured it all out, and related to Matteo in a normal, friendly manner, they were fired. Seven nurses were fired between April 2008 and May 2010."
Furthermore, Kelly's Yale Nursing Agency was "running a monthly payroll and charging the estate continuous fees, which is in complete violation of NY labor law and IRS rules and regulations for independent contractors," Pamela Reid pointed out in her July 2010 letter to the estate's guardians.
"I just want to find justice," Marie Gaston says.
Not counting the kickbacks, in illegally charged fees, Kelly appears to have made at least $432,000 in profits, or $18,000 monthly, off the nurses and nurses aides it provided over the course of 24 months from February 2008 until January 2010. From January to August 2010, Kelly cutback the nursing staff to a cost of $55,000 monthly, Matteo calculates, making a profit of $16,500 monthly, or $132,000 for the eight months. So Kelly's total profit over the course the 31 months from February 2008 to August 2010 appears to have been well over $500,000.
The estimate that Kelly's profit margin was 30% comes from 2010 testimony by court-appointed guardian Lenore Kramer, one of Kaufman's closest allies. While claiming she did not ask about kickbacks, Kramer admitted that "I did ascertain that [Kelly] was making approximately 30% of a markup on what he was paying the employees."
Under New York State Law, the nursing agency was entitled to fees of up to 10% of the nurses'and nurses aides' salaries for the first 10 weeks of employment, and nothing after that.
Today, several of the nurses who took care of Marcelle Halpern are looking for work. Marie Gaston has not had regular work since her enforced vacation on Dec. 4, 2008, and has burned through her modest savings.
The Yale Nursing Agency appears to have closed and its owner, Jerome Kelly, has disappeared. Despite efforts, Haïti Liberté was also unable to contact Richard Kaufman for comment about this article.
Meanwhile, Matteo spends his days between New York and Paris, weighing the legal options on how he can get justice for what he feels was the mistreatment, robbery, and premature death of both his father and his step-mother. "This is really the most cynical kind of crime, where Kaufman and his cronies targeted old people for abuse and theft," he says. "I have the evidence, but I do not have the cash to hire lawyers."
Marie Gaston, despite her "deception," remains hopeful. "I just want to find justice," she says. "You place so much faith in someone, and then that person betrays you. It's enough to make you go crazy. That is why today I only put my faith in God."