As a young filmmaker exploring my Haitian identity, I embarked on a documentary project called "La Belle Vie: The Good Life." Growing up, my mom often regaled me with stories of my grandparents' vibrant and glamorous life in Haiti — champagne, parties, dancing, and hosting dignitaries from around the world. These tales painted vivid scenes of an exciting and romantic Haiti in my mind.
However, during the creation of this documentary, I had a profound revelation when I discovered Jacmel's Artists Institute. It ignited my enthusiasm and inspired me to redefine what this "La Belle Vie" – this beautiful life of Haiti – meant to me on a personal level.
Artists Institute not only had a classroom named after Alfred Hitchcock and a Francis Ford Coppola Bungalow, but it also represented an opportunity for Haitians to tell their own stories and reclaim their country's narrative. Artists Institute has always been driven by the artists themselves. Its inception in 2004 as a film festival in Jacmel was a collaborative effort between Paula Hyppolite, a local farmer in Jacmel, and David Belle, a North American filmmaker and musician who fell in love with the region and aimed to change Haiti's image through the power of cinema.
I remember reading about the school and the celebrities who visited it after the devastating 2010 earthquake. As a film student at the University of Miami, I couldn't help but feel a tinge of envy, realizing that Artists Institute hosted guest speakers far cooler than any we had at my school.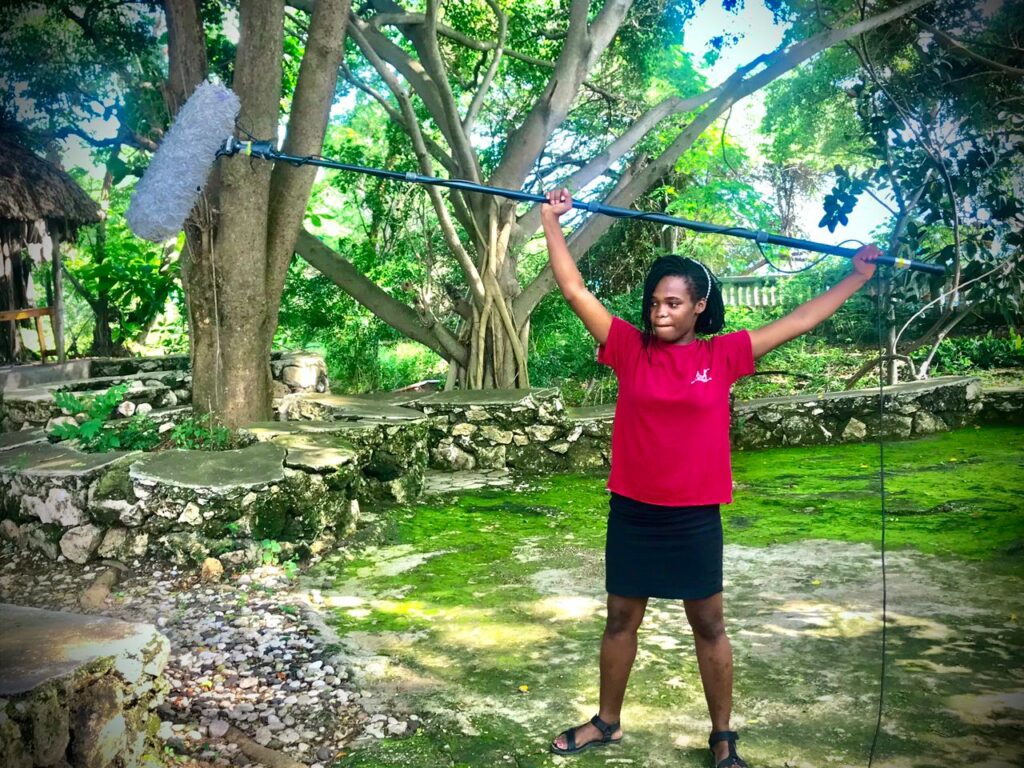 Over the years, with support from notable figures like Ben Stiller, Paul Haggis, and Susan Sarandon, Artists Institute has gone through different incarnations. First, the Ciné Lekòl, spawned from the Jacmel Film Festival, became the Ciné Institute, solidifying its position as a trailblazer in artistic education in Haiti. The We Are the World Foundation, led by Lionel Richie and Quincy Jones, even purchased land to build the Audio Institute, a department for training audio engineering technicians, thus renaming the campus Artists Institute.
From its early days, it has always been the intention of David and Paula to hand over the institution to the former students who now serve as the Artists Institute's current leaders. However, with the challenges caused by political instability, the ongoing insecurity in Port-au-Prince, the gas crisis crippling businesses, and the Institute's dwindling resources, it has become increasingly difficult to keep the school afloat. The current 44 students are left uncertain about the continuation of their studies.
Driven by a deep belief in the transformative power of film and music, I began filming a documentary that explores the story of Artists Institute today, juxtaposed with an abandoned cultural institution in Guadeloupe called Centre des arts et de la Culture (CAC) that showcases how artists are fiercely holding onto their spaces. This documentary highlights the resilience and determination of Haitian and Guadeloupean artists to face huge challenges in two Francophone countries.
As a result of my involvement and dedication to volunteering with Artists Institute, the staff pleaded with me to take on the role of Executive Director in February 2023. Inspired by the tenacity of artists in Guadeloupe and Haiti, and fueled by faith in the boundless possibilities that arise when talented individuals are given opportunities, I wholeheartedly accepted the role.
While the urgent need to raise funds to sustain Artists Institute remains crucial, I envision a new chapter that transforms the school into not only an incubator for the next generation of filmmakers and beat-makers but also a hub for Haitian professionals across the country.
As a kid growing up in Harlem, I was fortunate to be exposed to the stories of famous Black entertainers who stood on the front line of many causes affecting Black people all over the world. Bob Marley sang about freedom in Zimbabwe, Muhammad Ali stood up against the U.S. government's military draft and war in Vietnam War, Harry Belafonte helped lead the 1960s Civil Rights movement and protested U.S. companies that supported apartheid in South Africa. I wondered: Where are the Black celebrities championing Haiti today? Where are the international Black artists for Jacmel's Artists Institute? That's why I am now actively appealing to the global Black and Haitian entertainment communities.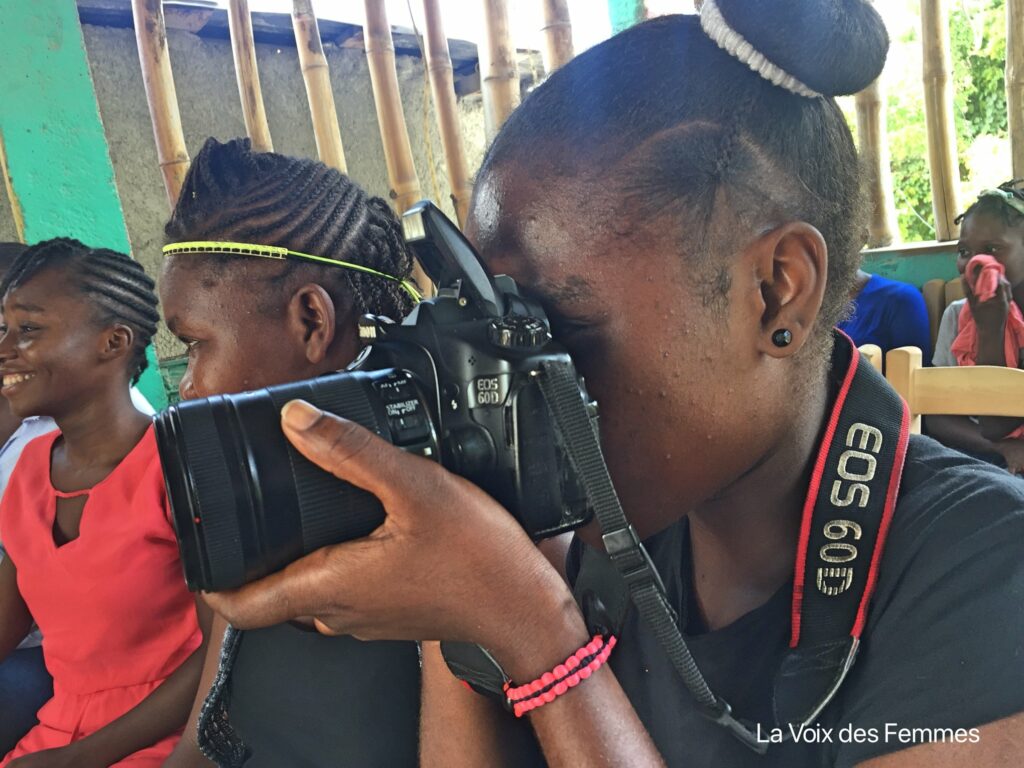 While there have been many Haitian ambassadors such as singers Maxwell, Paul Beaubrun, the late great Mikaben, J-Perry, and Emeline Michel, actor Jimmy Jean-Louis, DJ Michael Brun, and other notable Haitian celebrities who have participated in the success of Artists Institute under David Belle, I am pleading with the entire Haitian and Black entertainment community to lend a hand now. Their voices are needed. At the heart of this, I am also reaching out to former alumni who are working in the field to stand up for their school in any capacity and show solidarity for the institution and the current students who desperately want to resume their studies.
Having attended the University of Miami film school, I know that these former students have been spoiled in a sense — they were provided with free education, workshops conducted by celebrities, and many of them traveled throughout the world with David, representing their films and Haiti. Now that David is gone, where is everyone today?
David had great ambitions to create a self-sustaining industry called Jollywood, where people produce a large number of films just like in India and Nigeria, but out of Jacmel. Spending $40,000 to produce their first independent film called Machan Fig, the former students were unable to fully capitalize on the production outside of Haiti. Apart from the local success of Machan Fig, Ciné Services, a production department wing of the school, which was intended to provide jobs for its alumni, has had a hard time reaching its full potential. This has left former students frustrated with the lack of job opportunities after graduation, causing some to feel disgruntled about the school's present state.
I see Artists Institutute as a gift to artists, to the city of Jacmel, and to Haiti, and it's up to us artists to continue the legacy.
Many former students worked on the production of Gessica Généus' film "Freda," which was a huge film festival success world-wide. Nonetheless, Généus has had her fair share of challenges getting her film distributed even with Francis Ford Coppola's support.
I took on this role of leading Artists Institute because I see it as a gift to artists, to the city of Jacmel, and to Haiti, and it's up to us artists to continue the legacy. The University of Miami film department never provided postgraduate support for me. I learned my hustling skills from the streets of Harlem and my mom. I knew that the entrepreneurial aspect had been missing with the institute, and quite frankly all film schools.
Any big venture, especially one in Haiti which must seek some backing from foreigners, faces great challenges. I hope to attract partnerships that will provide ongoing mentorship, networking opportunities, and resources to help the entire Haitian film and music industry navigate the professional landscape. I hope to advance the quest to establish Jollywood by creating funding opportunities and developing and executing local Haitian stories.
The Dominican Republic has a budding film industry. Its government's created a Film Commissioner position, and the DR has dedicated its resources to the development and promotion of the Dominican film industry since 2014. Now, the Dominican Republic is producing many films and attracting foreign production companies to shoot in their country. While today Haiti doesn't even have a single elected official and the current government is greatly contested, one day Haiti should also have a Film Commissioner.
All these ideas will require a strong and resourceful squad to make them happen. In the meantime, I am using the GoFundMe platform as an emergency measure to raise funds quickly to cover my monthly expenses while I search for the dream-team that will bring all these big ideas to life. I dream of turning the next chapter of Artists Institute into an educational and artistic space, regardless of Haiti's current state.
If my ancestors accomplished the unimaginable in their lifetimes, why can't I? But I know this undertaking is going to need the same winning formula as the motto on our flag – "L'union fait la force" – with Unity, there is Strength. This is my solidarity project.
---
Rachelle Salnave is an independent filmmaker and Executive Director of Artists Institute in Jacmel, Haiti. Her GoFundMe link is: www.gofundme.com/f/artists-lovers-of-haiti-for-artists-institute.