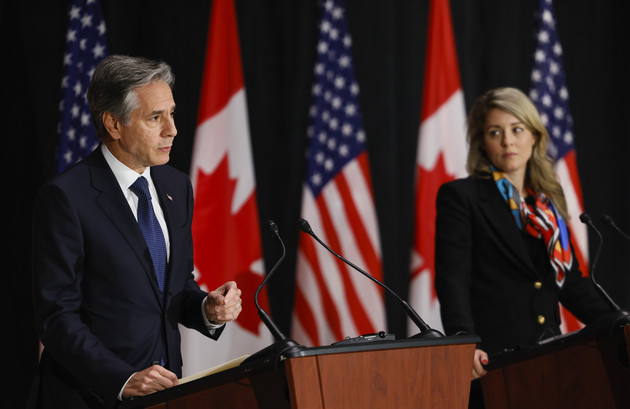 On Jan. 23-24, 2023, heads of state and government met at the seventh Summit of the Community of Latin American and Caribbean States (CELAC) in Buenos Aires, Argentina.
The Summit marked a renewed interest in regional integration by the leaders of the 33 countries which attended, culminating in an 111 point declaration entitled "The Buenos Aires Declaration."
The document affirmed CELAC members' commitment to "advance with determination in the integration process, promoting unity and the political, economic, social and cultural diversity of our peoples." The Declaration also emphasized the urgent need to address "poverty and existing inequalities and inequities." Other priorities include addressing climate change and improving funding as well as access to public health and education.
Brazil Returns to CELAC
The Summit featured a renewed sense of collaboration, as many CELAC countries have recently elected left-leaning governments, including the election of President Luiz Inácio Lula da Silva in Brazil. Lula announced Brazil's return to CELAC 11 days after his election. Brazil's former leader, Jair Bolsonaro, withdrew Brazil from CELAC in 2020.
Lula received unanimous approval and applause when he spoke at the Summit.
Brazil's economy represents roughly a third of the region's total GDP, underlining the significance of its return to CELAC.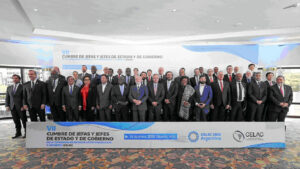 Venezuelan President Nicolas Maduro was unable to attend due to threats of an attack on his delegation. However, Maduro supported the Summit and gave a video address. "Latin America and the Caribbean must be heard, in a single voice," Maduro said, "and tell the United States of America: no more interventionism, no more coup plots, and enough of sanctions against the continent's free and sovereign countries."
Prior to the summit, Lula defended Venezuelan sovereignty and reiterated his intention to reestablish formal diplomatic relations with Caracas, which were broken off during Bolsenaro's administration.
"Venezuela will once again be treated normally like all countries want to be treated," Lula said in a joint press conference with Argentine President Alberto Fernández before the CELAC Summit.
 CELAC, national sovereignty, and two de facto leaders
The Buenos Aires Declaration includes a section making commitments to "democracy, the promotion, protection and respect for Human Rights, international cooperation, the State of Law, multilateralism, respect for territorial integrity, non-intervention in the internal affairs of States, and the defense of sovereignty, as well as the promotion of justice and maintenance of international peace and security."
But the presence of two individuals – Peru's de facto foreign minister Ana Cecilia Gervasi and Haiti's de facto Prime Minister Ariel Henry – belied CELAC's renewed commitment to non-intervention, sovereignty, and democracy.
Gervaci faced protests outside of the CELAC Summit. In Peru, de facto President Dina Boluarte has faced massive protests across the country, with demonstrators numbering in the tens of thousands. According to Peru's Ombudsman's Office, over six dozen roads were blocked in at least 24 provinces. Boluarte's regime has responded with waves of police violence, resulting in an alleged police massacre of 19 protesters and at least 60 protesters injured.
CELAC member states have differed on whether to recognize Peru's new government, which many view as the product of a parliamentary coup against elected President Pedro Castillo. The governments of Honduras, Colombia, Venezuela, Bolivia, Mexico, Argentina, Grenada, Saint Lucia, Saint Vincent and the Grenadines, Saint Kitts and Nevis, Antigua, Barbuda, Cuba, Nicaragua, and Colombia have all expressed some form of opposition or outright condemnation to Castillo's ouster.
In contrast, Lula stated that he hopes "that President Dina Boluarte succeeds in her task of reconciling the country" and that "all Peruvian political forces work together within a constructive democratic coexistence." This tacit diplomatic support for Peru's de facto regime puts Brazil in alignment with the governments of the United States, Canada, Ecuador, Panama, Chile, Uruguay, and Costa Rica.
Haiti's de facto PM Ariel Henry requests a "Special Military Force"
Ariel Henry was, by far, the leader with the least legitimacy attending the CELAC Summit.
Henry's ascension to power was a direct consequence of imperialist meddling in Haiti. His authority rests solely on the support he enjoys from the U.S. and its allies (known as the CORE group), which hoisted Henry into the post by Tweeting a short statement of support for his claim on leadership. He is the first prime minister to be brought to power by a tweet.
Henry now rules without a Parliament, while large protests demanding his resignation continue. He is also a suspect in the Jul. 7, 2021 murder of Haitian President Jovenel Moise.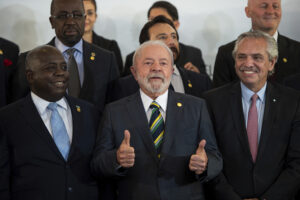 Henry's contribution to the Summit was a statement requesting that CELAC members provide "urgently… robust support… for local security forces. We need materials, equipment and training for our law enforcement." Henry was referring to the Haitian National Police (PNH), a beleaguered and under-equipped force of about 10,000 and shrinking.
He was also reiterating an Oct. 7, 2022 request he had made to the UN to send a "specialized armed force" to Haiti. His request was "translated perfectly," he said, by UN Secretary General António Guterres in an Oct. 8, 2022 letter to the Security Council's President (S/2022/747).
At the CELAC Summit, Henry encouraged members "to participate in a specialized multinational force … to fight against the proliferation of organized crime, the illicit trafficking of arms and ammunition, and to eradicate the gangs that have taken the country hostage."
In response, the Buenos Aires Declaration encouraged member countries "to study the options presented by the [UN] Secretary General… in order to participate in the specialized multinational force requested by Haiti."
Gutterres had proposed "one or several Member States, acting bilaterally at the invitation of and in cooperation with the Government of Haiti, could deploy, as a matter of urgency, a rapid action force to support the Haitian National Police."
He then outlined two different approaches.
"Option 1" was a "multinational police task force" which would be only advisory while the PNH would "remain the only force on the front line of operational policing and anti-gang operations." This "task force" would theoretically just advise, vet, and train the PNH and coach them on how to "regain the trust of the population in gang-affected neighborhoods" while "assessing the threats to national security and public order" that the "gangs" pose.
But "Option 2" was for a "multinational special force" which would militarily engage in "joint strike, isolation and containment operations across the country" against the "gangs."
"CELAC should get out of this quagmire of shame and denounce this interventionist project!"
Like all imperialist proposals these days, Guterres said that the foreign intervention would "need to be Haitian-led and that the national police should be in the lead."
First, CELAC's recognition of Henry as a legitimate representative of Haiti amounts to tacit, if perhaps unwitting, support for U.S. imperialist machinations in Haiti. Henry was not elected by popular vote and does not have the consent of Haitians to govern, let alone negotiate a bilateral deal for "security assistance" from other countries or regional organizations. His negotiating with CELAC in no way reflects the "participation of Haiti."
Furthermore, CELAC's support for Guterres' plan also means tacit support for the U.S. Global Fragility Act (GFA), which allows for Washington to establish bilateral 10-year "security assistance" deals with other countries. The U.S. has targeted Haiti to be the first "partner" country under the GFA.
The Buenos Aires Declaration's Haiti Clauses are Denounced
The newsweekly Haïti Liberté immediately decried CELAC's position on Haiti in an editorial by director Berthony Dupont entitled "CELAC aligns itself with the interventionist position of U.S. imperialism, what a shame!"
The editorial ended with: "No to any U.S., Canadian and UN intervention in Haiti!" and "CELAC should get out of this quagmire of shame and denounce this interventionist project!" The editorial thanked "the popular political and social organizations of the CELAC countries who have shown their solidarity with the struggle of the Haitian working masses", referring to the concomitant "Social Summit" or "CELAC Social" which condemned the two Haiti-related clauses – 101 and 102 – in the CELAC Summit's final resolution.
The Black Alliance for Peace (BAP), meanwhile, called the Buenos Aires Declaration a fundamental "betrayal" of Haitian democracy and sovereignty. Their statement points out that "by inviting Henry, CELAC has legitimized an unpopular, Core Group-installed, de facto prime minister in Haiti. Henry has not only refused to hold elections, but he has presided over the departure from office of every single elected official in the country."
BAP observed that Henry has requested "foreign intervention to shore up his power against the wishes of the Haitian masses and majority."
"CELAC's commitments to peace as well as to other principles, such as 'democracy; the promotion, protection and respect of Human Rights, international cooperation, the Rule of Law, multilateralism, respect for territorial integrity, non-intervention in the internal affairs of States, and defense of sovereignty,' are all directly undermined by its stance on Haiti," BAP concluded.