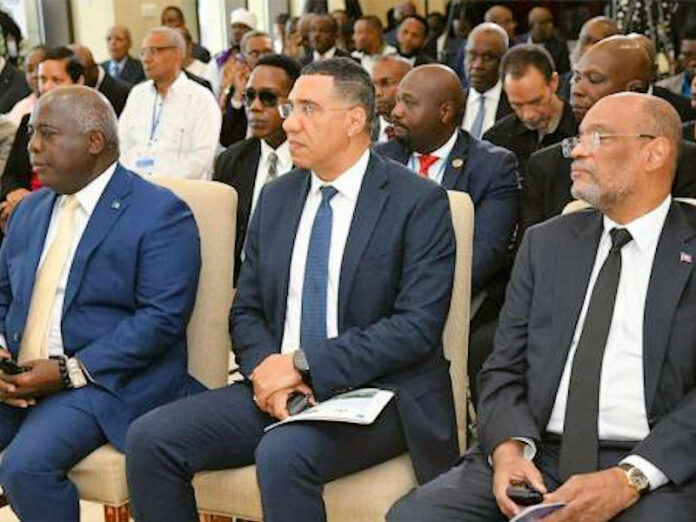 PORT-AU-PRINCE — Ariel Henry, Haiti's de facto prime minister, told dozens of fellow Haitians there is no more time to waste to bring the country to a democratic state. He called on his compatriots to act in good faith.
"We are here to agree among compatriots who have the national interest at heart, on the steps [needed] in the march towards the reconstruction of our democracy," Henry said, speaking at the opening session on Jun. 11 of a three-day conference entitled the "Haiti Stakeholders Meeting" in Kingston, Jamaica.
"We are waiting for you," Henry said to the Haitian invitees Sunday. "Haiti needs the contribution of all its daughters, of all its sons."
Henry also said he was not there to take orders and "siyen yon lòt akò" — that is, negotiate yet another agreement. He regretted that the Haitian participants could not find a solution to the crisis in Haiti, Henry added.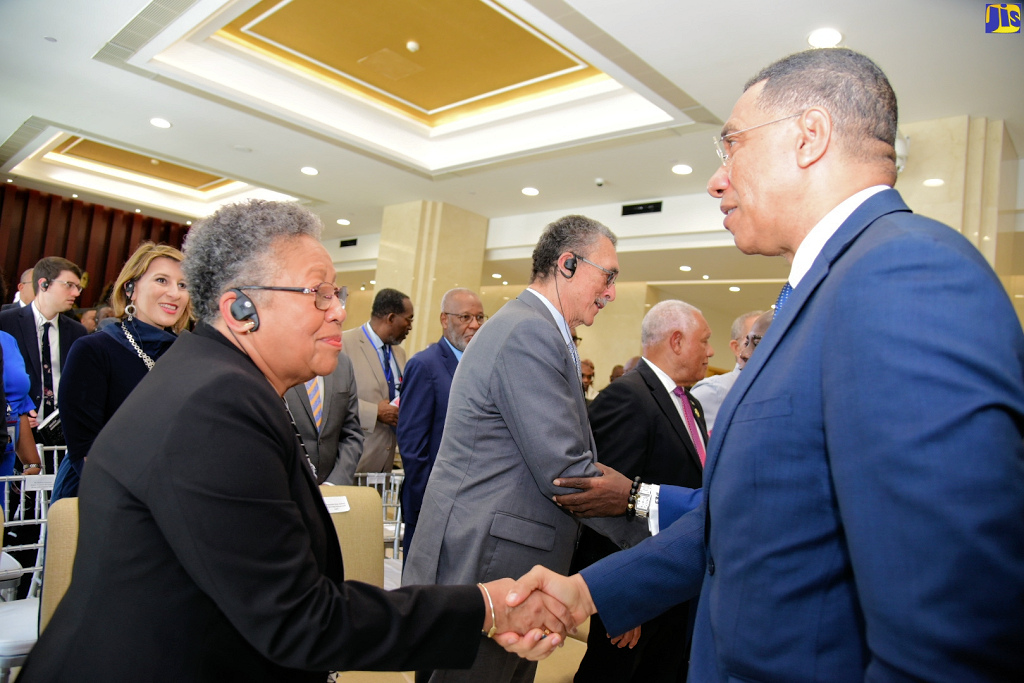 "Some of us wanted to come to power without going through elections and even chose a president of the republic and a new prime minister," Henry said, referring to efforts by the Montana Accord coalition, his principal rival, to form a transition government that would relieve him of his role. "For them, that was the best solution."
Some swiftly criticized Henry's attitude at the meeting organized by members of the Caribbean Community (CARICOM) and led by Jamaica Prime Minister Andrew Holness, who met with UN Secretary General Antonio Guterres one month ago. The conclave comes at a time when Haitian attendees, despite various agreements signed, have failed to provide and execute solutions to Haiti's numerous ills.
The meeting follows a two-day forum organized by Henry's High Council of Transition (HCT) held three weeks prior and the Jun. 8 CARICOM meeting of government heads held in the Bahamas that Kamala Harris attended.
Haitians, mostly Henry rivals, meet abroad
CARICOM had extended invitations to the consultations meeting to participants and members of Haiti's political parties, civil society representatives and signatories of various political agreements for facilitating dialogue and "forging a collective approach to addressing Haiti's political challenges."
Among the Haitian representatives at the Jamaica meetings were political party representatives of Fanmi Lavalas, EDE, PHTK, UNIR, OPL, and En Avant. There were also civil society groups concerned with insecurity, constitutional reform, and upcoming elections.
Pierre Espérance, who heads of the National Human Rights Defense Network (RNDDH) and visited Washington with Magali Comeau Denis in early June, also attended. Like Espérance and Comeau Denis, most at the meeting in Jamaica were signatories of the 2021 Montana Accord, a coalition vying for power against Henry's High Council of the Transition (HCT), established on Dec. 21, 2022.  Mirlande Hyppolite Manigat, HCT's president, declined the CARICOM invitation to attend.
At Sunday's meeting, some Haitians expressed frustrations with Henry, who left the conference room immediately after his remarks and did not take part in discussions on governance nor hear their grievances.
"I denounce the attitude of PM Henry," said Emmanuel Ménard, the leader of the Force Louverturienne Reformiste political party, on his Facebook page Sunday. "It is still a political provocation."
"Seven delegates have already taken the floor, and the Prime Minister has disappeared," Ménard continued. "He never showed up at the conference room."
Despite his refusal to negotiate and the first day's tension, Henry later expressed optimism that the discussions will lead to a durable solution. That day was dedicated to remarks from participants, sessions on good governance and finding common ground to resolve political problems. On Jun. 12 and 13, the discussions were to focus on elections and security.
Caribbean leaders front the event
Among the dignitaries were CARICOM Chairman and Bahamas Prime Minister Philip Davis, who attended the Haiti specific meeting led by Holness.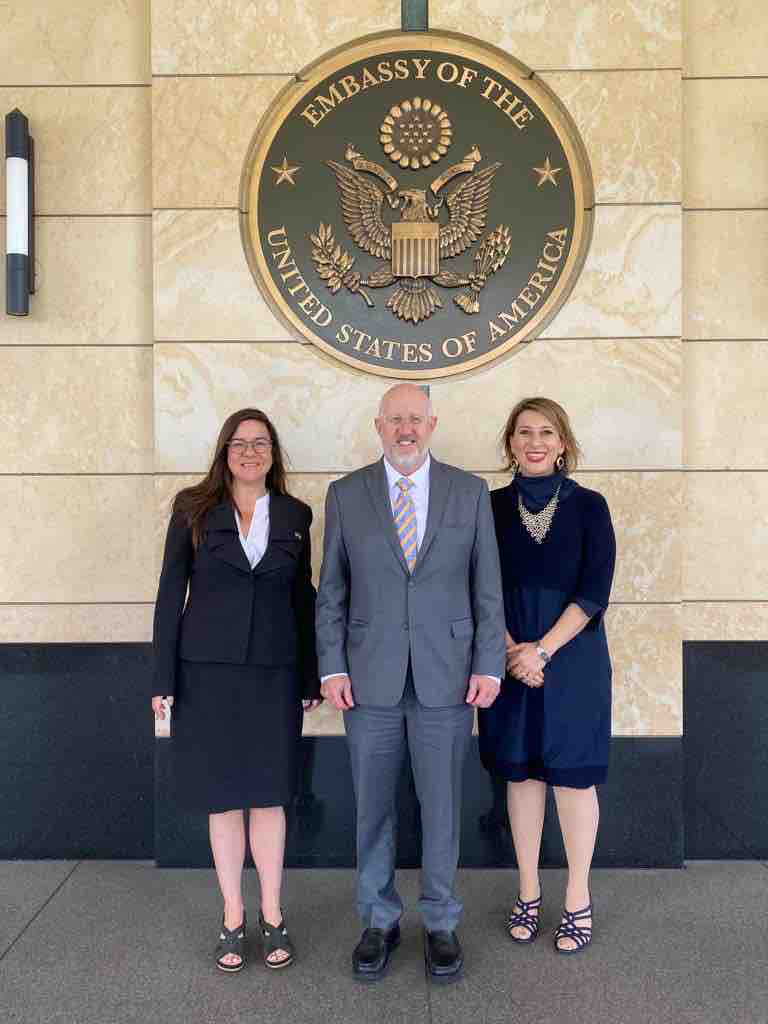 In his speech, Holness reinforced Jamaica's support for efforts to find a solution to Haiti's crises. He also expressed pleasure at his country being entrusted to lead the high level meeting, which, he said, is necessary and critical to achieve a "consensus" toward peace.
"The critical and deteriorating political security and humanitarian difficulties confronting Haiti are well known, particularly by those in attendance today, for whom it is your everyday experience," Holness said.
CARICOM members appointed former prime ministers — Perry Christie of The Bahamas, Bruce Golding of Jamaica and St. Lucia's Dr. Kenny Anthony — as an Eminent Persons Group to nominally oversee the entire event.
But the real powers behind the scene were representatives of the two North American nations pressing for a deal in Haiti which can facilitate their foreign military intervention: Barbara Feinstein, U.S. Assistant Secretary of State for Caribbean Affairs and Haiti, and Michael Grant, Canada's Assistant Deputy Minister for the Americas for Global Affairs.
Holness expressed optimism the talks will help Haiti's efforts toward stability. "In this critical moment, Jamaica strongly supports the inclusive and open dialogue process, driven by the sincere intention to find lasting solutions to Haiti's ongoing challenges," he said.