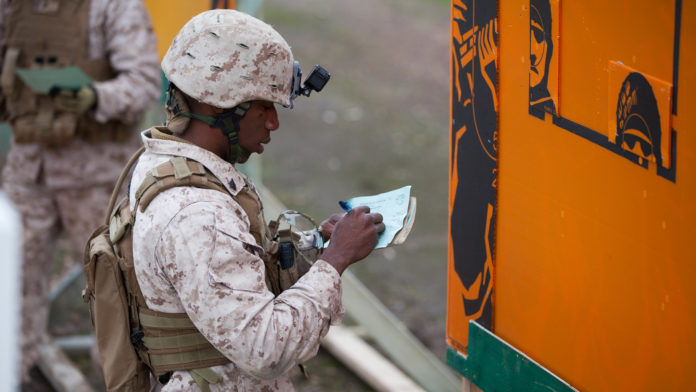 The U.S. Department of Homeland Security (DHS) has charged active duty U.S. Marine marksman instructor Jacques Yves Sebastien Duroseau, 33, of illegally smuggling firearms from the U.S. to Haiti in a criminal complaint filed on Nov. 27, 2019 in North Carolina's Eastern District Court.
On Nov. 12, Duroseau flew to Port-au-Prince on American Airlines Flight 949 from Miami International Airport and attempted to pass through customs with six pieces of luggage containing eight weapons: three assault rifles and five handguns. Haitian police arrested him, and a Croix-de-Bouquets court charged him with illegally importing arms. For security reasons, authorities are not holding him in that town's prison but rather in the smaller jail at the Brigade for Fighting Drug Trafficking (BLTS) in Tabarre.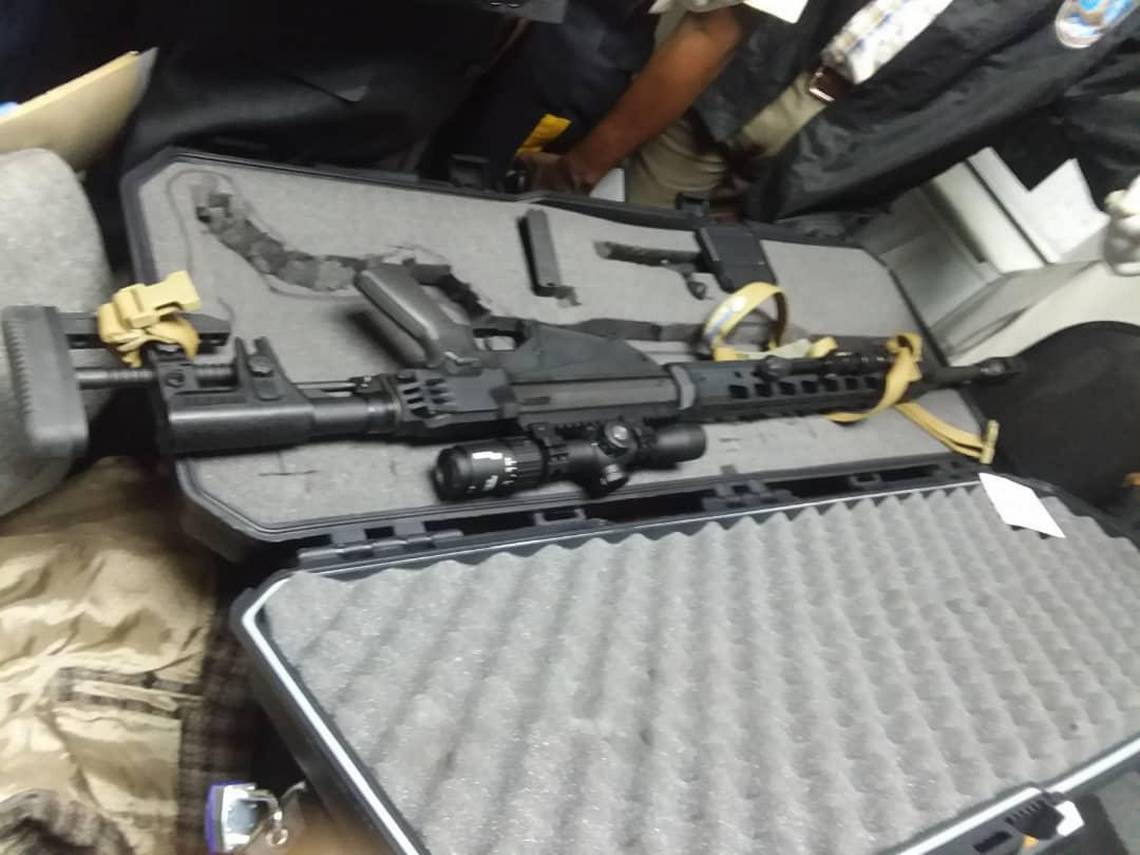 The case of Duroseau, who is Haitian born, stands in sharp contrast to that of seven foreign white mercenaries whom Haitian police also captured in downtown Port-au-Prince on Feb. 17 with a cache of 12 firearms and other weapons and military gear. In their case, U.S. authorities intervened, not to charge them with a crime, but to illegally spring them from a Haitian jail and whisk them back to the U.S., where they were never charged with illegal arms exporting. Most of the seven "contractors" flew in on a private jet at dawn and illegally evaded Haitian immigration and customs.
A joint investigation by Haïti Liberté and The Intercept revealed that the mercenaries' first mission was to take $80 million from an escrow account belonging to the Venezuelan government held in Haiti's central bank and transfer it to an account controlled by President Jovenel Moïse. The escrow account was filled with revenues from Venezuela's sale to Haiti of petroleum products under the PetroCaribe deal, signed in 2006, that ran until 2018.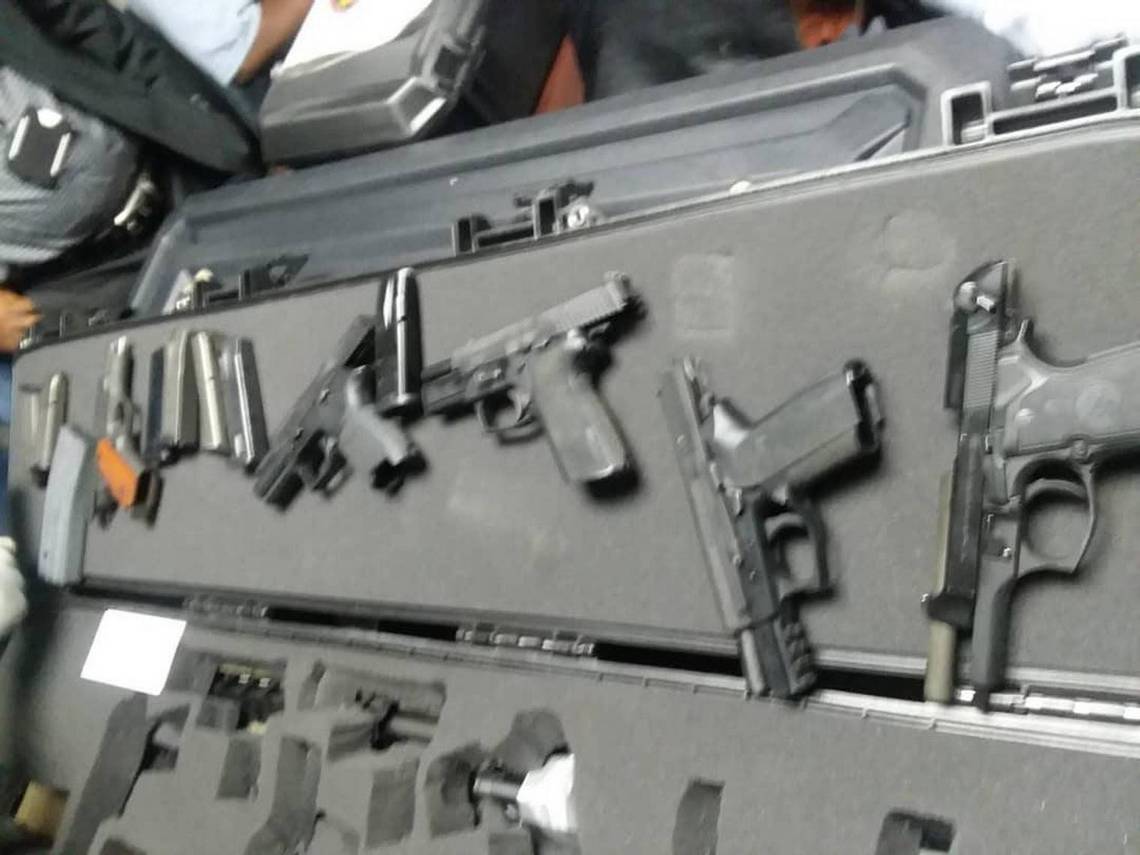 In the U.S., the illegal export of arms is a crime punishable by up to 20 years in prison. In Haiti, the illegal import of arms carries up to a 15 year sentence.
The U.S. Naval Criminal Investigative Services (NCIS), a civilian law enforcement agency tasked (according to its website) with investigating "threats to the U.S. Navy and Marine Corps", immediately began investigating Duroseau's actions on Nov. 13, conducting a trace on his smuggled firearms' serial numbers, rummaging through the trash at his home by the Camp Lejeune Marine Base near Jacksonville, NC on Nov. 15, and finally interviewing him in Haiti on Nov. 23.
According to the complaint, Duroseau told the NCIS investigators that he had gone to Haiti to help "defeat the thugs that have been creating a little bit of part of the instability" in the country, which has been engulfed by almost weekly anti-Jovenel demonstrations since July 2018.
Duroseau also said that he had planned to be arrested for bringing the weapons into Haiti in order "to gain a platform to make a statement" and garner "the attention I need." This assertion is belied by the fact that he became very agitated at the airport when Customs officers began demanding to open his three suitcases and three plastic cases, containing guns, ammunition, and body armor, which is also illegal to export without a license.
But Duroseau conceivably might have needed attention if indeed his longer term plan was to train the Haitian Army and become the President of Haiti, as asserted to the NCIS by his accomplice, identified in the complaint only as "KI," an inactive Marine Sergeant with the Marine Corps reserve. "KI," wearing a Marine Corps Battle Dress Uniform with the rank of Captain, accompanied Duroseau to the Coastal Carolina Regional Airport in New Bern, NC on Nov. 11 (Veterans Day in the U.S.). His misleading military regalia was likely, according to the complaint, "to gain a benefit or obtain preferential treatment at the airport on Veterans Day," when "American Airlines offers complimentary checking of up to three bags for military personnel." (Duroseau also had a counterfeit Marine Lt. Col. uniform with his name on the name-tag packed in his luggage.)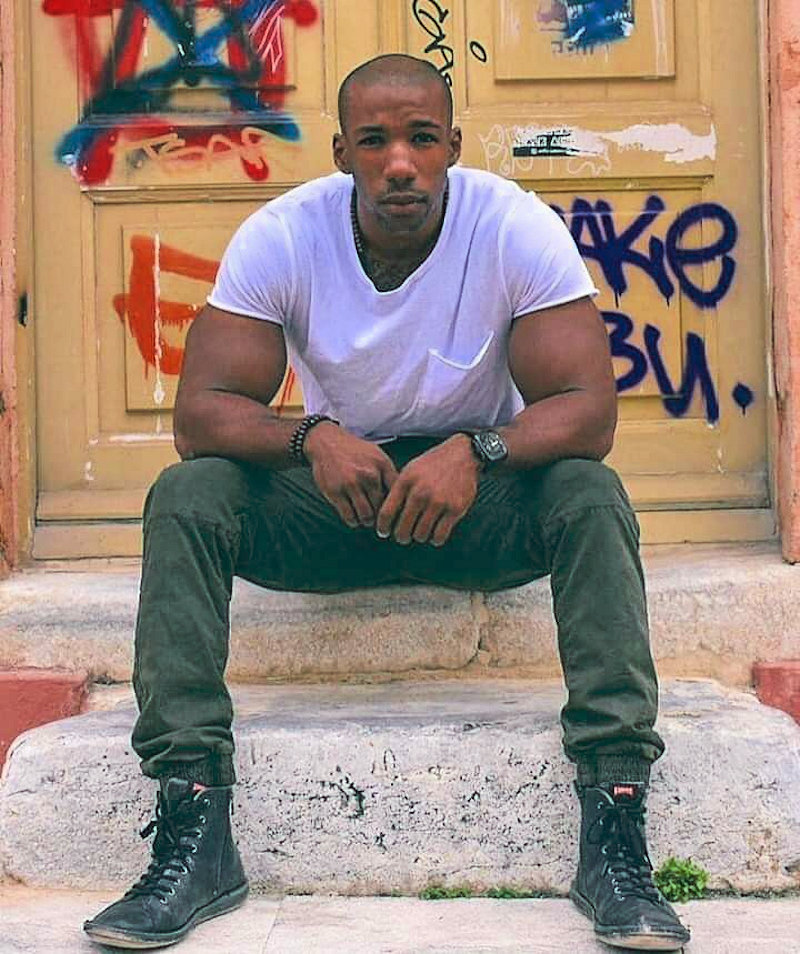 "KI" took notes and helped Duroseau check the six bags which traveled with him to first Charlotte, NC, then Miami, FL, and finally Haiti the next day. Duroseau did not have the required permission from the Marines to travel abroad.
"KI" also told NCIS that Duroseau "called American Airlines about bringing the firearms on the plane" and filled out the necessary AA declarations that he was carrying unloaded weapons in his luggage.
"KI continued to say that Duroseau was in contact with the U.S. Embassy in Haiti to tell them that he wanted to be President of Haiti," the complaint says.
A criminal complaint is just a statement of the essential facts of an offense to be charged, made under oath by a law enforcement official. It can then be brought by prosecutors before a grand jury, at which time a formal indictment can be made. The North Carolina filing was not an indictment, as some press reports initially stated.
The U.S. has maintained a 28-year arms embargo against Haiti since 1991, during the first coup d'état against President Jean-Bertrand Aristide. Ironically, on the very day of Duroseau's arrest, President Moïse, at a private dinner with 10 businesspeople, said that "that the U.S. was lifting the arms embargo," according to the Miami Herald. The Herald could not get confirmation of the statement from the U.S. State Department.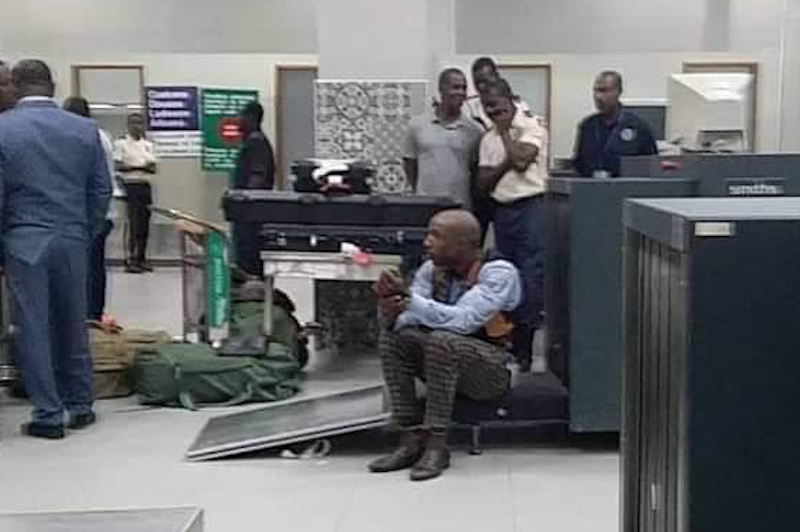 Duroseau had one Beretta, one Armscor, and three Sig Sauer handguns in his luggage as well as three sophisticated combat and sniper rifles: a Spikes Tactical ST15, a Spring Field Armory Saint, and a Precision Ruger 300WIN MAG. NCIS investigators found proof that Duroseau purchased at least five of the eight guns between 2015 and 2019 in North Carolina and Virginia. He told NCIS that he had "picked every gun."
DHS Special Agent Charles J. Kitchen ended his complaint to U.S. Magistrate Judge Robert T. Numbers II by asking that "the Court issue a warrant ordering [Duroseau's] arrest" for "smuggling firearms from the United States."
Although born in Haiti on May 19, 1986, Duroseau was a naturalized U.S. citizen and finished high school in Brooklyn, NY in 2006 and then returned to Haiti for college, according to a 2016 profile article about him on the U.S. Marines' website.
"Duroseau was stuck inside of his own house for four days, pinned between two walls" after the Jan. 12, 2010 earthquake, the article recounts. Three months after being rescued from his brush with death, Duroseau returned to the U.S., and "as soon as I flew back I spoke to a [Marine Corps] recruiter," he told the article's author.
He went on to excel as a marksman. In May 2016, he traveled to Australia with the Marine Corps Shooting Team to participate in a multinational tournament evaluating military marksmen's skill with firearms against their peers. At the time, Duroseau was a sergeant. The Marine Corps has not yet made public what his current rank is.