(Français)
The Biden administration has been looking for a nation to front for an invasion of Haiti, and now it has found one. Kenya has announced it will do Washington's dirty work.
U.S. Secretary of State Antony Blinken made clear in July that the U.S. was looking for some nation to play the nominal leadership role that Brazil did in the last U.S.-sponsored but UN-managed military intervention in Haiti, the UN Mission to Stabilize Haiti (MINUSTAH), which occupied the country from 2004 to 2017.
Despite Washington's repeated entreaties to them since last October, Canada and the Caribbean Community (CARICOM) nations have demurred from heading an intervening coalition.
"U.S. 'Actively' Seeking Leader for Haiti Force, Blinken Says" was the title of a Jul. 6 Voice of America report.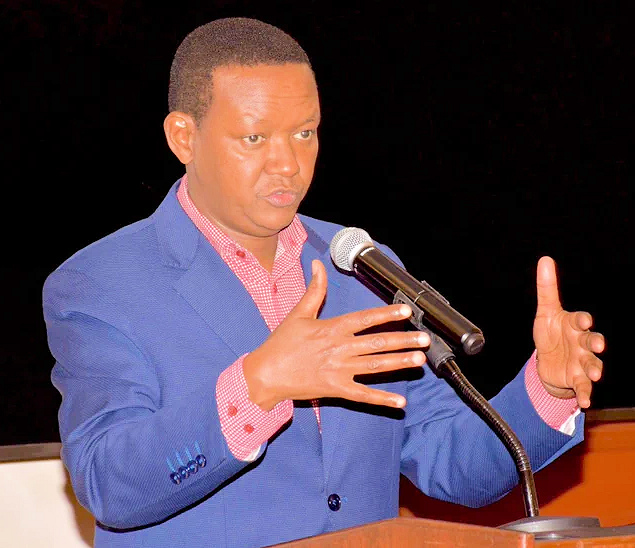 "We're in very active conversations with countries in the [Caribbean] region and beyond about such a force, and we're in active conversations, of course, at the United Nations about what it might do to give a force the proper imprimatur from the international community," Blinken told reporters in Guyana, according to VOA. "Part of this involves making sure that countries step up to play important roles in such a force, particularly identifying a country that would play a leading-nation role."
Now Blinken's conversations have borne fruit. Alfred Mutua, Kenya's Foreign Minister, announced via Twitter on Jul. 29 that, at the request of the "Friends of Haiti Group of Nations" – an unspecified group of countries – "Kenya has accepted to positively consider leading a Multi-National Force to Haiti."
Kenya would send 1,000 police officers to head what has been branded as a multinational effort to reinforce the Haitian National Police (PNH). Mutua said the Kenyan police will deploy an assessment mission within the next few weeks to determine the mandate and operational requirements of the mission.
Lo and behold, "Kenya's offer seems to be getting a strong backing from the U.S.," wrote Victor Abuso in "The Africa Report" on Aug. 1. "Last week, Secretary of State Antony Blinken spoke with President William Ruto via phone on matters of security and the situation in Haiti."
Furthermore, Abuso reported that State Department spokesperson Matthew Miller said Washington will try to get the UN Security Council to authorize the mission (although UN Independent Expert Alfred-Maurice de Zayas said "the Security Council cannot 'outsource' a military mission") and will help provide or get it funding. "We are committed to finding the resources to support this multinational force," Miller said.
To reinforce the black-face duplicity of this maneuver, Matua also tweeted that Kenya's agreement to lead a force stems from its stand "with persons of African descent across the world, including those in the Caribbean, and aligns with the African Union's diaspora policy and our own commitment to Pan Africanism, and in this case to 'reclaiming of the Atlantic crossing.'" So the propaganda is to portray this invasion, which is a U.S. initiative, as an act of solidarity among Africans and African diaspora, and even is a rebuke to the slave trade. Ironically, the 1804 Haitian revolution initiated the collapse of chattel slavery in the West.
Washington's puppet prime minister in Haiti, Ariel Henry, who was never elected and is a suspect in the Jul. 7, 2021 murder of President Jovenel Moise, was also very happy. He called Kenya's announcement "an excellent development."
This entire arrangement is contingent upon the UN Security Council approving plans pushed forward by Washington and UN Secretary General Antonio Guterres to invade Haiti. On Jul. 14, the UN Security Council unanimously approved Resolution 2692 calling on Guterres to outline "the full range of support options the United Nations can provide to enhance the security situation," which includes "additional training for the Haitian National Police, support for a non-United Nations multinational force, or a possible peacekeeping operation."
So if a multinational force is approved, Kenya would apparently be the lead contingent. But the Kenyan police force is notorious for its savagery. "Police brutality and impunity are nothing new in Kenya," begins a 2022 article on the website The Conversation. "They're a legacy of British colonial rule when the role of the police was to protect the interests of the administration – not to serve the interests of the general populace… Brute force has led to the loss of too many Kenyan lives, and left many maimed for life… Policing agencies continue to use excessive force on the poor and vulnerable." This is the English-speaking force that is offering to run the show in Kreyòl-speaking Haiti.
Kenya is not the only African country to announce its support for a Haiti invasion. Paul Kagamé, Rwanda's dictator-president for the past 23 years, who is a close ally of the U.S. and Israel, said on Jul. 5 that he too would send forces.
The Caribbean nations of the Bahamas, Barbados, and Jamaica have also pledged to provide troops for an invasion.
At the same time, we're seeing an effort to ramp up propaganda in support of military intervention. Here is a statement by Ian Bremmer, the liberal interventionist think-tanker.
"This clearly is a case where the G-7 as a whole, plus concerned members of the Global South, need to come together and actually have a peacekeeping force, need to be providing a level of rule of law and accountability and also need to shine a light on this issue.
And frankly, the only way that's going happen is much more pressure. I know a friend of mine, Richard Engel from NBC, is planning on going over there and starting some coverage soon. I think that will be helpful. The major, mainstream media on the left, on the right in the U.S. and internationally needs to be sending more correspondents."
In 2012, Richard Engel was kidnapped in Syria for five hours by a faction of the Free Syrian Army, the CIA-trained mercenary group, and then he blamed it on the Syrian government. That's the guy who's about to go pump out some propaganda in Haiti.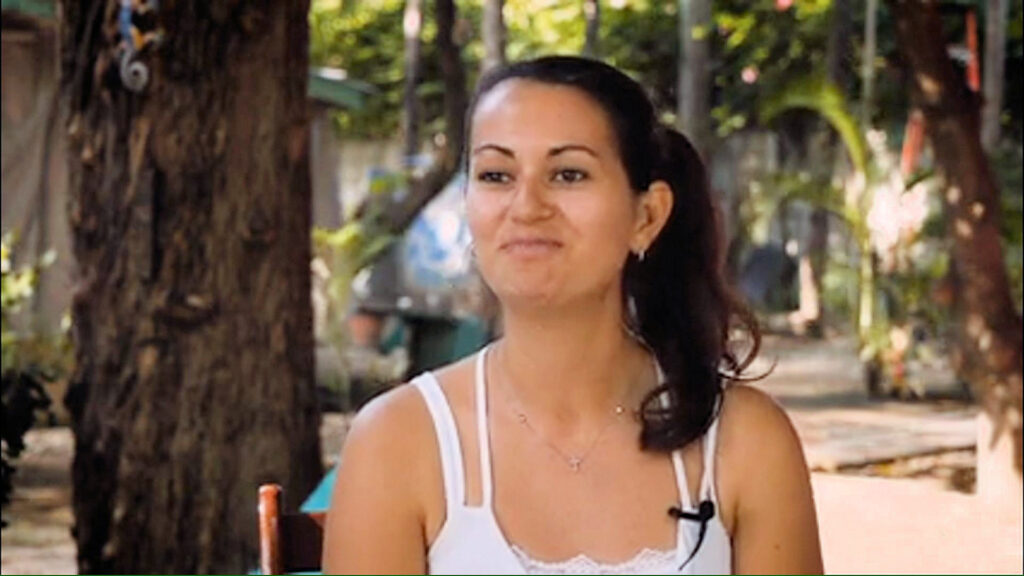 Similar to Ian Bremmer, the former U.S. Ambassador to Haiti Pamela White wrote in December 2022 that "The media, especially televised media, should report on Haiti's crises. Show gang brutality, highlight people clinging to rafts made from rotted wood, make videos of dehydrated, choleric children fighting to live… We need to send in 2,000 armed law enforcers who can protect the people attempting to deliver aid."
So when watching the mainstream media's coverage of Haiti, keep in mind that the agenda is to generate support for this invasion. They're going to broadcast horrible and sad images in order to tug at the heartstrings of liberals who will then think: "we have to go fix this."
There is a recent crime that Washington and the mainstream media will surely try to use. On Jul. 27, gunmen kidnapped Alix Dorsainvil, a U.S. missionary from New Hampshire, and her young daughter from the El Roi Haiti school in Port-au-Prince's Cité Soleil slum. This is just the kind of unconscionable event that the U.S. may hold up to generate outrage and clamor for armed intervention.
Journalist Kim Ives, Haïti Liberté's English-language editor, was asked by News Nation on Aug. 1: "What can the U.S. government do to intervene here?"
"It's best that the U.S. doesn't intervene at all," Ives responded. "Let Haitians sort it out… Each time the U.S. intervenes – and it has already twice in the last 30 years, in 1994 and again in 2004 – … they've debilitated the police and the people's own capacity to bring security… Bringing in troops is not a good idea."