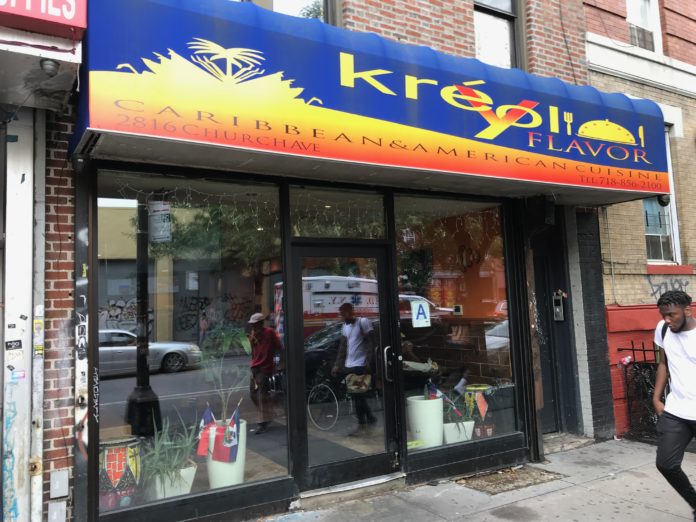 Haitian restaurants come and go. Some are great, others not so much. Usually they remain small operations, serving the community near them. Some may last only a year or less, others pass down through generations.
But rarely does a single Haitian restaurant have the quality, planning, competence, and tenacity to multiply into a chain of restaurants. Well, that is exactly what Brooklyn's Kreyol Flavor is doing. And in New York, that's a first.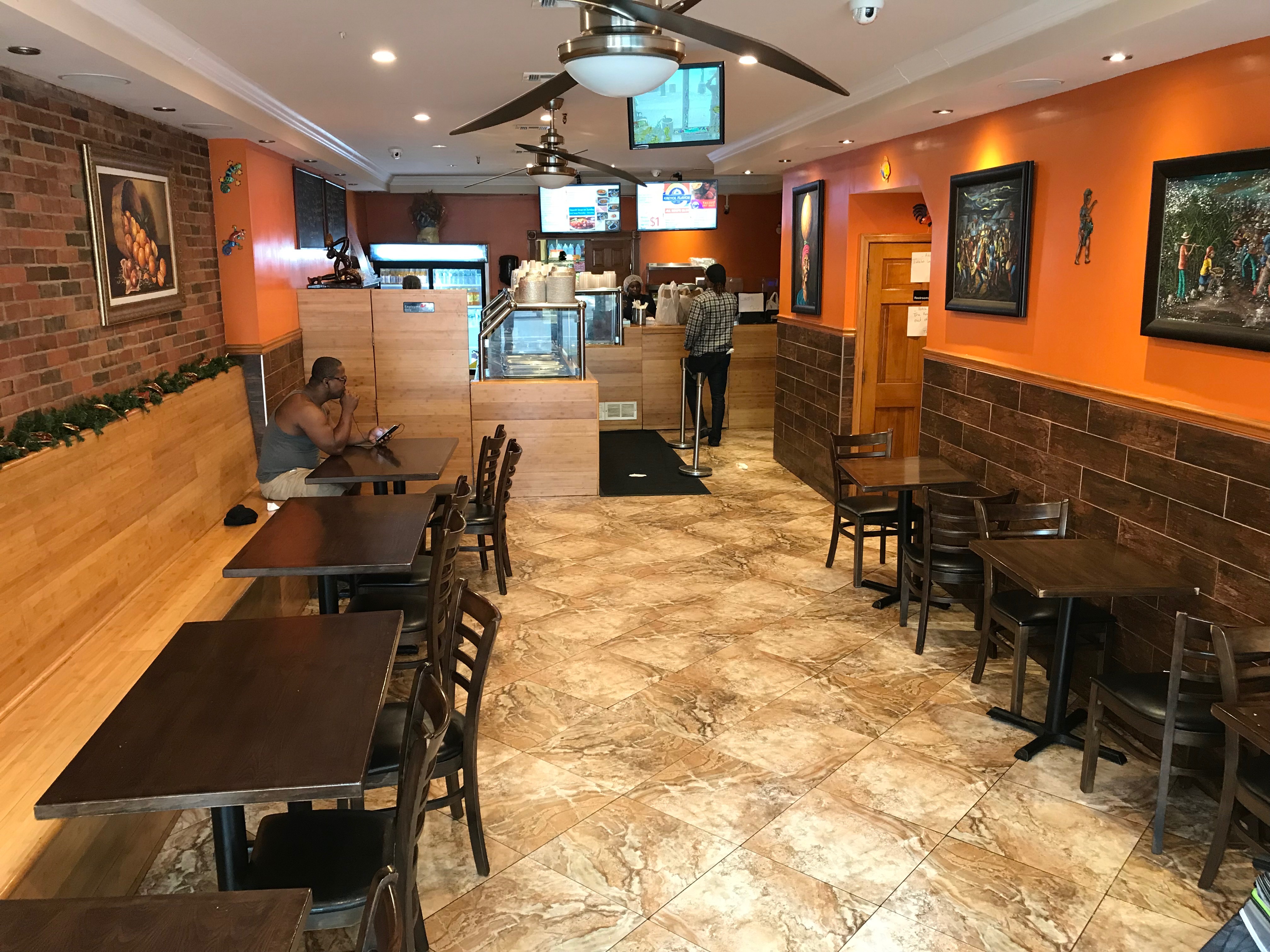 Cursy St. Surin and his mother, Marie Flore Bastien, opened the first Kreyol Flavor at 1738 Flatbush Avenue (near Avenue J) in 2007.
"When my friends would come to my house, my mother would cook, making griot and other dishes," Cursy explained. "Everybody would rave about her food, complimenting it as the best Haitian food they had ever tasted. That's where the idea for starting a restaurant began."
But Cursy and his mom didn't really know the restaurant business or hospitality industry. His family in Haiti had run "borlettes," small Haitian lotteries, not eateries. At Brooklyn College, he had studied Communications and Broadcasting. "So we just had to learn as we went along," he said.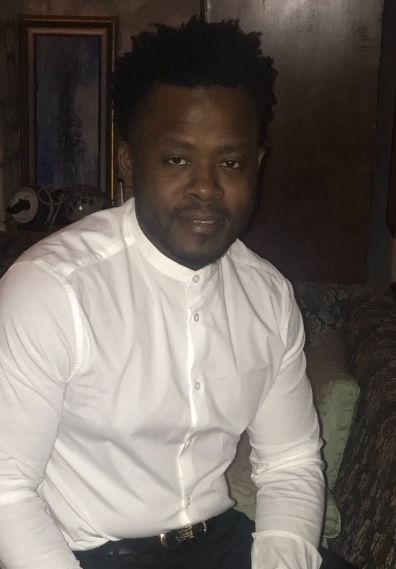 Despite learning on the job, or maybe because of it, the restaurant thrived. People would come from all over Brooklyn to buy meals there. "It is real home cooking," Cursy said. "My mom's culinary talent is part of Kreyol Flavor's DNA."
In 2014, Cursy opened the restaurant's second location at 2816 Church Avenue, just off Nostrand Avenue. He kept the same menu and same look of the original restaurant: wood-paneled walls, tasteful artwork, large television screens running news (not too loud), and cafeteria-style serving. The servers, mostly women, are proficient and polite. Like its predecessor, the Church Avenue Kreyol Flavor was a big hit.
"The biggest obstacle is keeping everything the same," Cursy explained. "Making each location mirror the quality of the others is not easy, especially when you don't have a lot of capital at your disposal."
It's challenging to find good managers and staff to run the restaurants smoothly, and to keep the menu, prices, and presentation the same, so clients know what to expect from the brand, just as they do at McDonald's, Denny's, or Applebee's.
The formula has worked. In August 2018, Kreyol Flavor opened its third location at 8221 Flatlands Avenue in Canarsie.
"It's a lot of work, sometimes up to 12 hours per day," Cursy explained.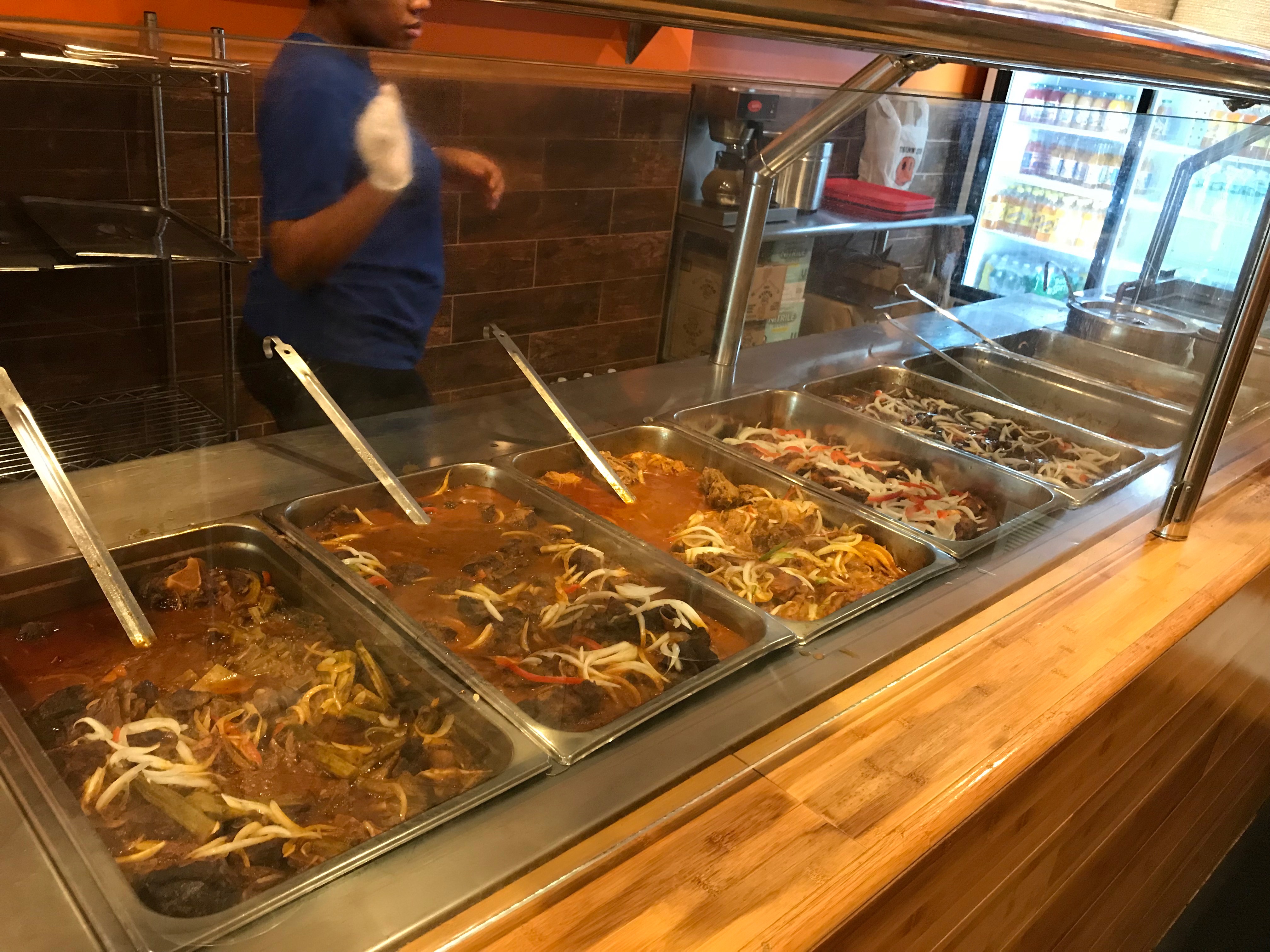 But he's already planning the fourth restaurant in the chain. "We're taking our time," he said. "We're not rushing things. Our priority is to make sure the restaurants we have are running properly."
Kreyol Flavor caters events, house parties, boat parties, communions, and weddings. Many customers get take-out, but many others eat at the tables. The restaurants are spacious and clean, and the atmosphere convivial.
Our mission is to serve authentic Haitian food, with no mixing or fusion.
Asked why he does it, Cursy replies: "Our purpose is to make Haitians proud of their culture. We don't just serve 'Caribbean cuisine.' We now say 'Haitian cuisine.' We're trying to take Haitian food to a different level, so people understand that it is great food. It is slow-cooked food. We have a huge menu."
It includes tassot kabrit, griot, morue, poulet, dinde, poisson, légumes, callalou, ragu, boulet, lalo, bouillon, soupe joumou, macaroni, fritay, oxtail, and more.
They also sell patties, as well as breakfast, lunch, and dinner. Kreyol Flavor's meals are available through the UberEATS delivery service.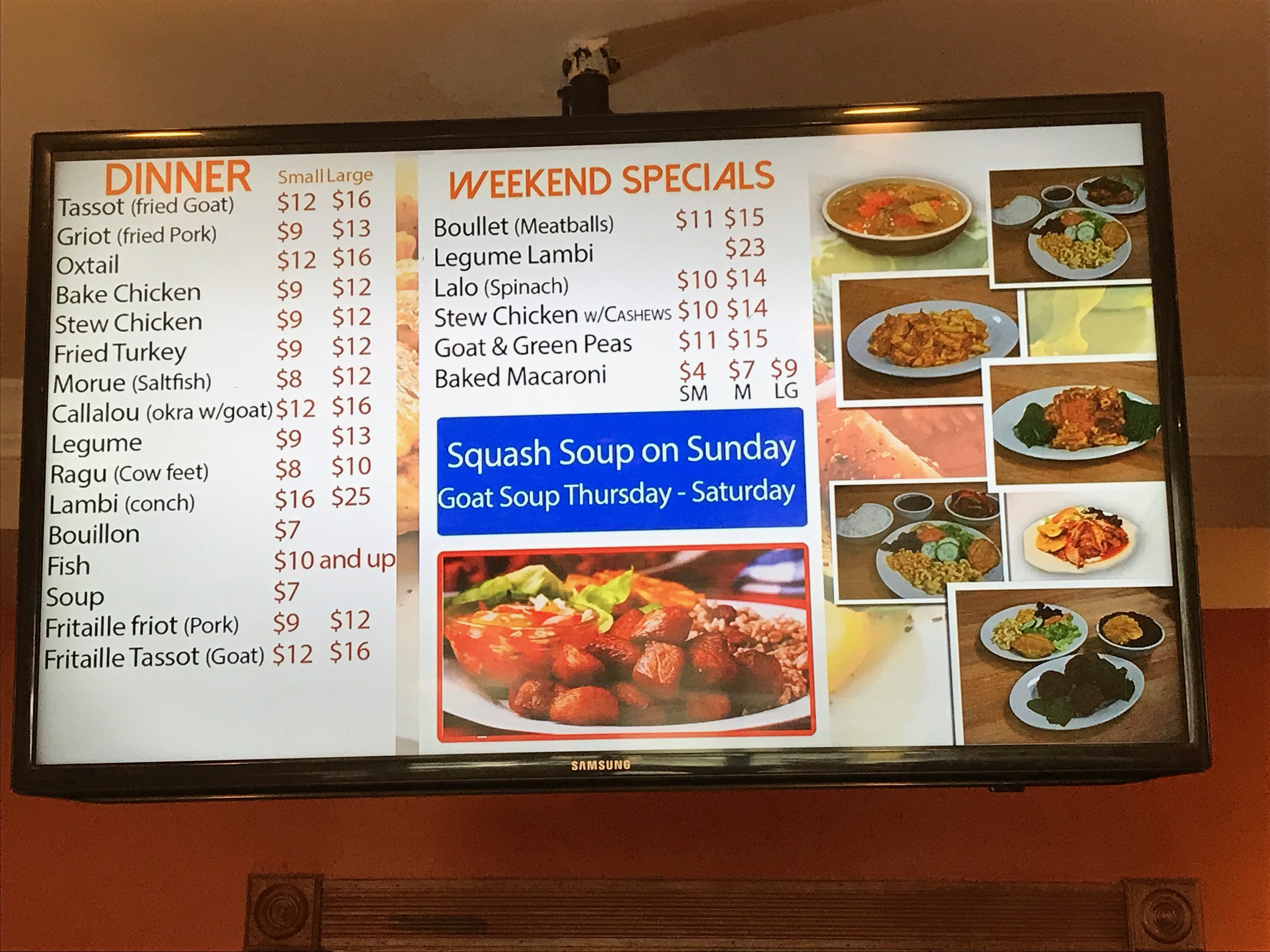 There have been other Haitian chains. La Baguette bakery has six branches selling fluffy patties throughout Brooklyn and Queens. Bébé Fritay, which offers deep-fried meat (fritay) take-out, has four branches in Brooklyn. In Miami, Chef Creole has five restaurants.
But Kreyol Flavor is the first Haitian restaurant chain in New York. The goal of Cursy St. Surin and his mom is to make a restaurant brand where Haitians are happy to bring, not only themselves, but also non-Haitians (blan in Kreyòl), and there are many blan eating at their restaurants.
"Our mission is to serve authentic Haitian food, with no mixing or fusion," Cursy concluded. "I think that's the key to our success."