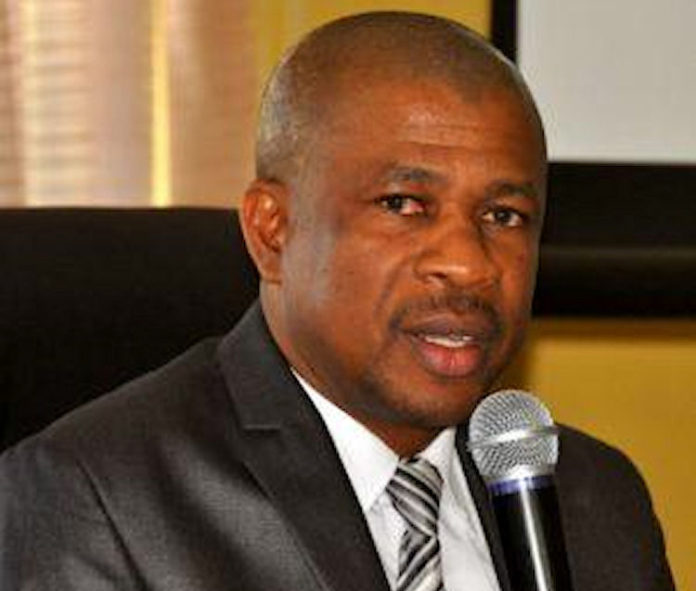 Haitian President Jovenel Moïse illegally fired former judge Sonel Jean-François as the head of Haiti's autonomous anti-money-laundering Central Financial Intelligence Unit (UCREF) on Jul. 6 and the next day replaced the head of its cousin agency, the Anti-Corruption Unit (ULCC), supplanting both men with his cronies.
In an interview with Haïti Liberté, Jean-François laid out the various ways in which he sees these developments as a grave threat to Haitian democracy.
" Mr. [Joseph Oldy] Bellegarde is linked to several high-ranking people in Jovenel Moïse's regime," said Jean-François, referring to the man who replaced him. "That's all I feel comfortable saying."
Nonetheless, he elaborated by explaining that "UCREF is an agency which must work in the greatest secrecy. If you're doing a money-laundering investigation, you must not tell anyone, especially not the person who is being investigated. That person should only become aware after you've finished preparing the report and submitted it to an investigating judge. The subject should learn about the investigation when he's informed by the judge."
Obviously, a regime creature like Bellegarde would be unlikely to maintain such discretion, much less carry out investigations of those in power like President Moïse.
Meanwhile, President Michel Martelly's former Interior Minister Maj. David Bazile has replaced the well-respected former Port-au-Prince prosecutor Lionel Constant Bourgoin as ULCC chief.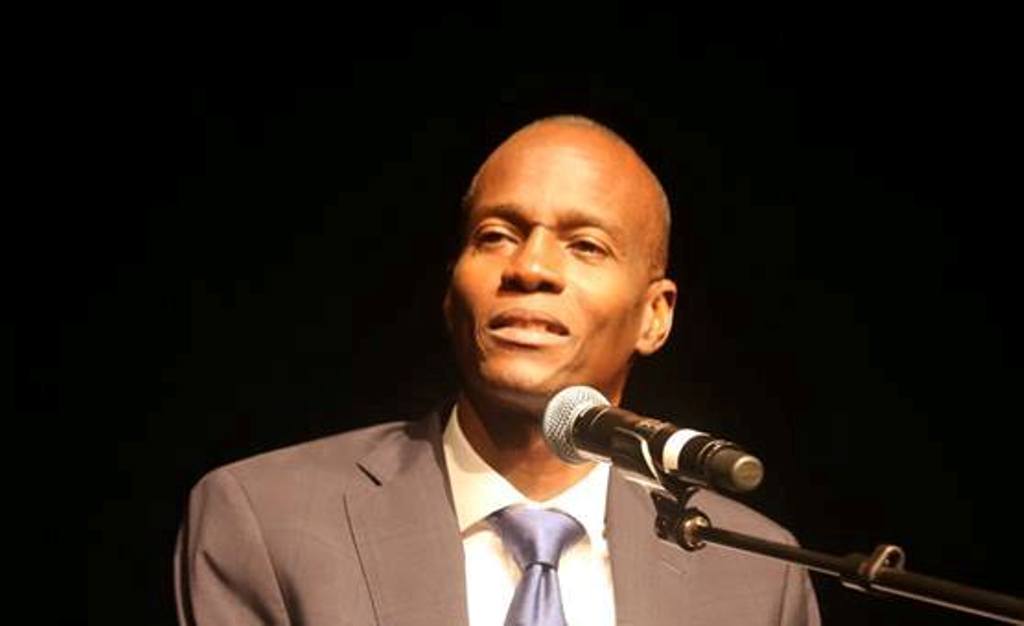 Bazile "is on the board of the PHTK," said Jean-François, using the acronym of Moïse's Haitian Bald Headed Party. "When they select a leader of the very party which is in power, choose him precisely to run a watch-dog agency which is supposed to investigate corruption,… it is difficult for a person like that to maintain any independence, to safeguard any autonomy in the cases he is handling."
Bourgoin, on the other hand, in Jean-François' opinion, was "impartial, independent, and not part of any political structure." Bazile's appointment leaves Jean-François with "serious doubts" about whether there will be any effort to carry forward "the struggle against corruption."
Jean-François also completely rejects Jovenel Moïse's contention that he was "improperly nominated."
On the contrary, "I was named in a process that was transparent, legal, and that followed the strict guidelines of the 2001 law [establishing UCREF]," unlike several of his predecessors, Jean-François said. He had been vetted and proposed by the National Committee to Combat the Laundering of Assets (CNLBA), which included representatives of the central bank, bank professional associations, the Justice Ministry, micro-finance associations, and the police, among others.
But, unfortunately, "we have a parliament which is completely controlled by Mr. Jovenel Moïse, both the Senate and the House of Deputies," Jean-François lamented. As a result, the new parliament, elected in the same controversial, record-low-turnout 2015 and 2016 elections as Moïse, dispensed with the CNLBA proposal process and "passed a new law in 2017 whereby the President can name anybody as UCREF's director general."
            Unfortunately, "we have a parliament which is completely controlled by Mr. Jovenel Moïse, both the Senate and the House of Deputies," Jean-François lamented.
Despite the new law, Jean-François' ouster was illegal because he had only served one year and two months out of a three-year term. President Moïse had tried to replace Jean-François in April with a former police inspector general Fritz Jean, but, "fortunately Fritz Jean realized that the measure was illegal, and as a man of the law, he didn't accept and refused to be installed," Jean-François explained. "He didn't want to sanction an illegal act."
"At first, I said that the president was of good faith but was poorly advised," Jean-François explained. "But afterwards I realized that he wasn't of good faith at all, because he had information in his possession which he refused to accept."
Moïse had argued that Jean-François had produced a 2016 report on Moïse's alleged massive money-laundering for political reasons, just before last November's elections.
"If the investigation had been opened after I became [UCREF's] director general in 2016 perhaps the president's argument would make some sense," Jean-François said. "But, luckily, it was an investigation that had been started in 2013, long before I took over UCREF… That's why I can say that the disease from which the president suffers, it's not that which he tells the doctor about. The president just realizes that I am not someone without a spine, who will easily bow, that I will not take orders from a minister or a president to do this or that which the law forbids. Therefore he realized that he had to find someone more obedient."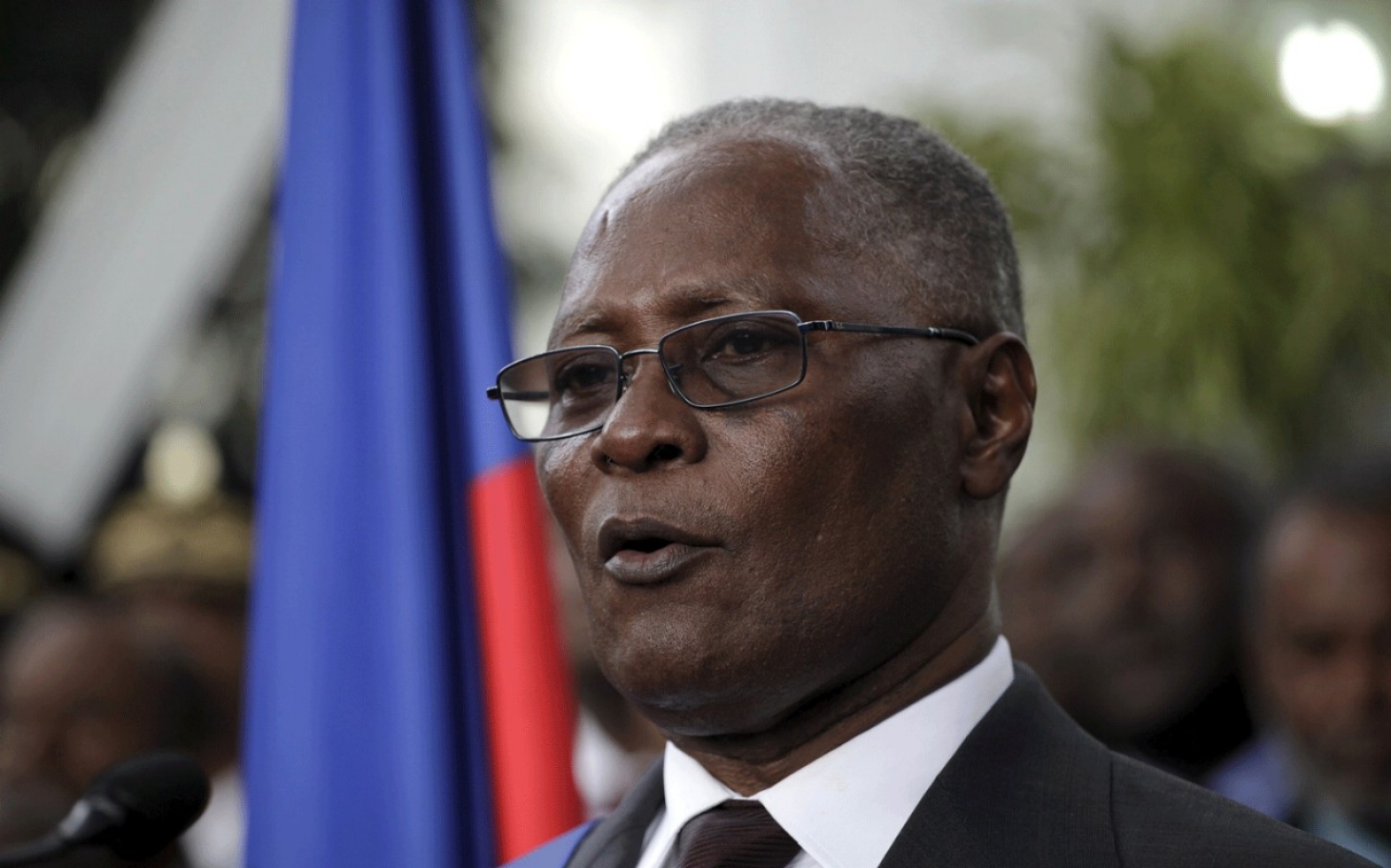 Asked whether, after his dismissal, he had spoken to former President Jocelerme Privert, who named him UCREF's director general after the CNLBA's nomination, Jean-François replied: "No, not at all." But then he quickly added: "I think I can safely say that President Privert, like many former parliamentarians, they have a lot of respect for me… I have a record which they believe indicates that Judge Sonel Jean-François functioned in independence as a judge, that I was just."
President Privert "never asked me to act in this or that way on any given dossier," Jean-François said, and the same was true for all the other controlling agencies he met with: ULCC, General Financial Inspector, the Court of Auditors, etc.
"We had meetings to see how we could advance the struggle against corruption and money-laundering in the campaign against embezzlement [of public funds]. You understand that in Haiti one of the people's demands is to finish with this scourge because when there is embezzlement, it handicaps all action aimed at development. All the funds which would be used to carry out development, [corrupt officials] steal them, they use them like their personal funds. That's why there was an anti-corruption struggle that grew in response to the demands of the people under Mr. Martelly's presidency," where corruption flourished.
"President Privert wanted all institutions to do their work, to struggle against corruption, to combat money-laundering. But President Privert never, ever gave any orders to any director generals of any of the watch-dog agencies," he said.
However, Jean-François had a rather dark forecast for the days ahead under the new regime.
"I think [President Moïse] has a burning desire to put all institutions under his control, so that they can work for the regime, so they cannot do their job well, so they don't have complete freedom or all the independence they need to function and give results," he said. "Although the president says he's there to strengthen state institutions, what we actually see on the ground is more an effort to dismantle all watch-dog institutions. Meanwhile, the judicial system, which was already weak, is being weakened even more by the presidency of Mr. Jovenel Moïse."
It is precisely because the "justice system is weak and all the institutions are under [Moïse's] control" that Sonel Jean-François has not taken measures against his dismissal. "That's why we're not running to take action against Jovenel Moïse's illegal decision to end my three year mandate… I'm still reflecting, and I cannot yet say what decision and action I will take."