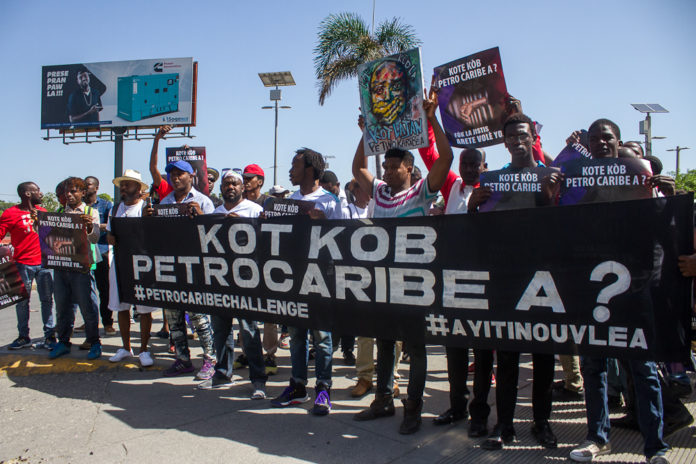 Many hundreds of protestors took to the streets of Haiti's capital, Port-au-Prince, on Sun., Sep. 2, 2018 to demand that light be shed on how money from the country's PetroCaribe fund has been spent over the past 10 years.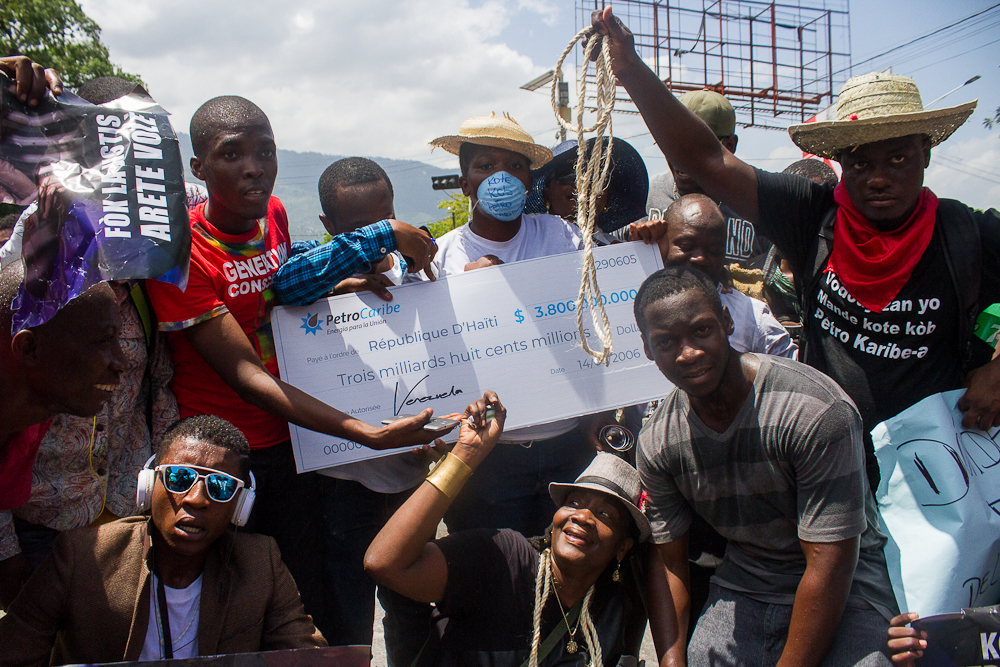 The PetroCaribe fund, filled since 2008 with 40% of the revenues from the sale of Venezuelan petroleum products, was valued at some US$3.8 billion which has been squandered and embezzled, according to two Haitian Senate reports. This fund, if it had been well spent, could have helped to improve the deplorable living conditions of the majority of Haiti's population, demonstrators said.
Carrying banners and posters, chanting anti-government slogans and songs, many wearing white T-shirts with "Tie up the thieves" printed on the back, the demonstrators were mostly young people, especially women. The march marked a new high-water mark in the growing uprising against the corruption that is hobbling Haiti.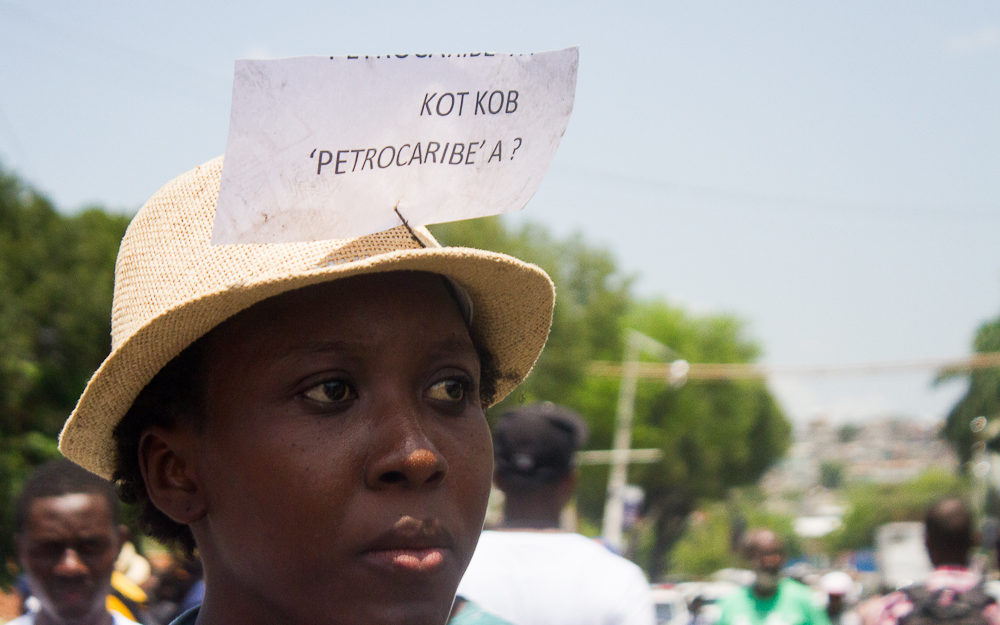 This particular phase of the anti-corruption movement began in mid-August 2018 when artists like Haitian filmmaker and writer Gilbert Mirambeau Jr. and Haitian musician K-Lib started a worldwide storm on social media networks like Twitter, Facebook, Instagram, and Whatsapp by launching the "PetroCaribe challenge" (#petrocaribechallenge) with the hashtag #kotelajanpetrocaribe, which in Kreyòl means "Where is the PetroCaribe money?"
The anti-PetroCaribe-corruption movement is intensifying and broadening. On Sat., Sep. 1, dozens of demonstrators took to the streets of Montreal, Canada to demand clarification on how billions of dollars in gas revenues disappeared. In Brooklyn, NY on Sep. 3, dozens of demonstrators shouted and shook signs at former Haitian president Michel Martelly, who was performing in the Caribbean Day Parade on Eastern Parkway as his musical persona "Sweet Micky," asking what happened to the millions of dollars in PetroCaribe funds that disappeared under his 2011-2016 administration. Similar demonstrations have taken place in various Haitian provincial cities.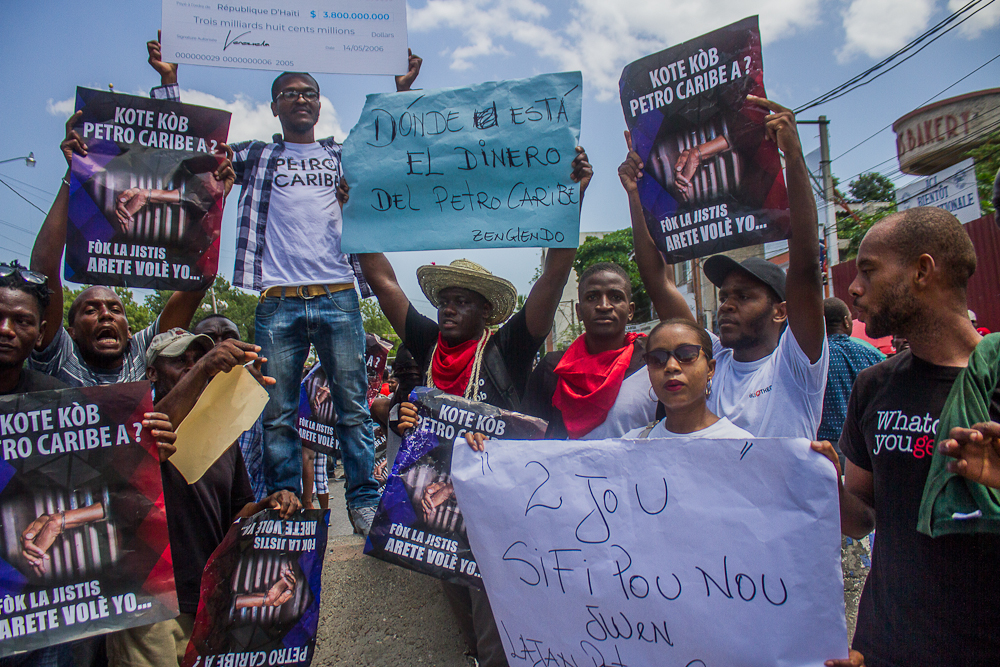 PetroCaribe is a program initiated in 2005 by the late Venezuelan president Hugo Chavez with 17 countries around the Caribbean and Latin America. In Haiti's case, it provided close to 20,000 barrels of oil per day, but only 60% had to be paid up front (and Haiti is in arrears on these payments). The remaining 40% of oil revenues went into the PetroCaribe Fund, which is to be paid off over 25 years at 1% interest.