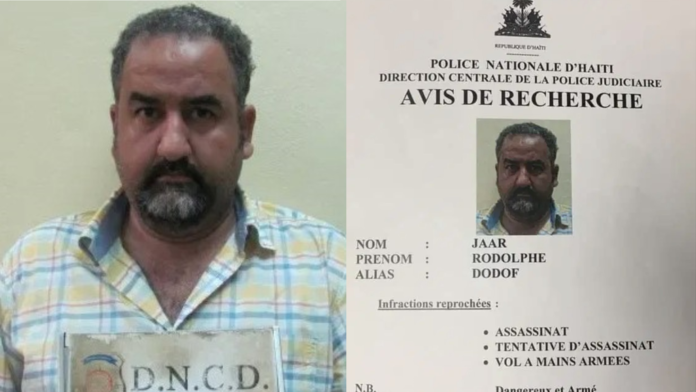 In Santo Domingo on Fri., Jan. 7, Dominican authorities detained a key ring-leader in the assassination of Haitian President Jovenel Moïse exactly six months earlier.
It promises to be the most important arrest so far in the ongoing investigation which still seeks to answer the case's persistent mysteries, particularly the question of who masterminded and financed the plot.
According to a reliable source, Rodolphe "Dodòf" Jaar, 49, was picked up in a sting operation and has been questioned about his role in the killing. Jaar was a central organizer of the Jul. 7, 2021 assassination, according to a 122-page report released by the Haitian National Police (PNH) in August. He will almost certainly be extradited to Miami, where U.S. authorities will question and likely charge him with involvement in Moïse's murder, our source said.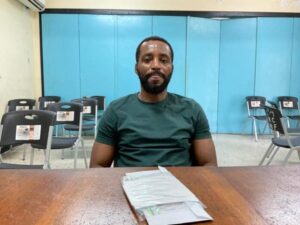 On Jan. 10, the Associated Press reported that Dominican authorities had ensnared Jaar "with the help of the United States government," and that he was "being handled like a U.S. prisoner." Like the AP, Univision also reported that "Jaar was arrested at the request of U.S. authorities."
However, the AP erroneously reported that Jaar was arrested on Jan. 7 "when he was trying to enter the Dominican Republic." According to our source, he entered the DR in late December in six vehicles, mostly filled with security guards, because the Haitian police were closing in on him. Jaar crossed the border at Jimani with the help of a fixer, who was arrested on Jan. 10. The fixer, armed with multiple fake IDs, is affiliated with drug traffickers, our source said.
Ironically, Jaar told the New York Times, in a clandestine interview before he fled Haiti, that he only became involved in the plot in May 2021 because Washington backed it, according to his long-time friend Joseph Félix Badio, a former Haitian Justice Ministry official who remains a fugitive, accused of ordering by telephone the Colombian mercenaries who fatally machine-gunned Moïse to shoot.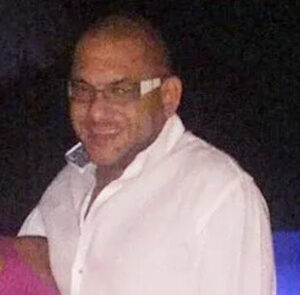 "He said he agreed to join the conspiracy because he was told by Mr. Badio and other plotters that it had the full support of the United States, which, according to them, was getting nervous about the president's supposed links to terrorists and drug traffickers," the Times' Anatoly Kurmanaev wrote in the Jan. 10 report. "'If the U.S. government was involved, then it was safe,' said Mr. Jaar, outlining his thinking at the time."
Jaar, an English-speaking importer and exporter, belongs to a wealthy Haitian bourgeois family of Palestinian descent. College-educated with a degree in business administration, Jaar was facing a life sentence in the United States for drug trafficking but served less than four years from 2013 to 2016 because he had been a Drug Enforcement Agency (DEA) informant (albeit unreliable), according to Univision.
During his 2014 sentencing, Jaar told the judge, "I have accepted full responsibility from the beginning, and I have cooperated with the government," according to Univision's report. "I admit I made a big mistake, in my cooperation. I can assure you that I will never make this mistake again."
But after his release from jail, Jaar returned to Haiti in 2016 and, our source says, fell in with Charles "Kiko" Saint-Rémy, Haiti's most powerful drug trafficker, according to a high-level international agency source, and one of the chief suspects behind Moïse's killing, according to a New York Times report from December.
Jaar housed 21 of the Colombian mercenaries involved in Moïse's assassination at his Pèlerin 6 home, not far from the president's private home in Pèlerin 5 in the hills above Pétionville, and also was the operation's quartermaster, "responsible for the materials for the mission, such as: weapons, ammunition, vehicles, and bullet-proof vests," reads the PNH report.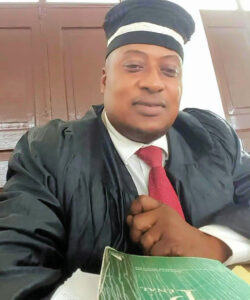 According to our source, Jaar's most important role was as the fundraiser for the operation. Jaar managed to raise $80,000 from Haitian businessman Reynold Deeb, although Deeb may not have been aware of the operation's deadly goal, our source said. According to the New York Times, Jaar put in $130,000 of his own.
Despite the advances being made in the case, the Haitian investigating judge in the magnicide case, Garry Orélien, is under the sway of former Haitian President Michel "Sweet Micky" Martelly and "Kiko" Saint Rémy, according to our source. In the five months since he assumed his post, Orélien has not reissued an arrest warrant for Badio and is blocking investigators, including four FBI agents deployed to assist the investigation, our source says.
This may be one reason the U.S. is taking a more assertive stance in the murder's investigation and prosecution, according to our source. In Panama last week, U.S. agents intercepted Colombian mercenary Mario Antonio Palacios Palacios, 43, as he was en route to Colombia after being deported from Jamaica, to which he had succeded in fleeing after the hit. (Most of the fleeing Colombian mercenaries were captured by the Haitian population and police.) Palacios was part of the elite "Delta Team" charged with killing Moïse, although he now claims he was not there when the execution took place. He was brought to Miami and indicted for conspiracy to commit murder or kidnapping outside the United States, among other charges.
Many Haitians distrust the U.S. role in taking over prosecution of the case, saying it violates Haiti's sovereignty. Furthermore, if a sector of the U.S. government supported the plot, as is now being reported by the U.S. "journal of record," Washington is implicated. As a matter of principle and impartiality, the U.S. has no right to meddle in or override Haiti's internal, independent legal process, many Haitians say.
As revelations, news stories, and arrests multiply, Martelly and Saint Rémy may be starting to question whether it is safe for them to remain living in Miami, just off Biscayne Boulevard, in a tony area east of Little Haiti.
Given his track record of informing on his partners in crime in order to save his own skin, Jaar appears likely to snitch on all members of the bourgeoisie who took part in the plot, so many may now be seeking safe haven.
Samir Handal, another accused confederate of Jaar, was arrested in Turkey on Nov. 14 on his way to Jordan from the U.S.. However, his return to Haiti may take a "long time," according to Haiti's Foreign Minister Jean Généus, because there is no extradition treaty between Turkey and Haiti. Handal's lawyer says her client had no involvement in the plot but simply rented his house to Christian Emmanuel Sanon, a Haitian doctor/pastor/Presidential-aspirant who appears to be a patsy set up to take blame for the crime.