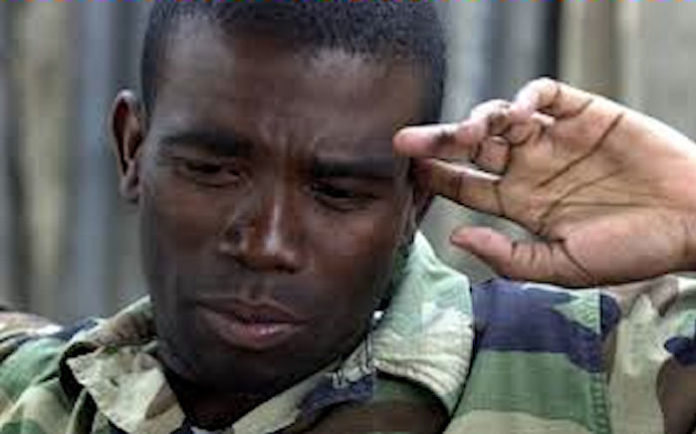 Former Haitian paramilitary leader and Senator-elect Guy Philippe sealed a plea bargain today with the U.S. Attorney's office to get a lighter sentence in return for pleading guilty to just one count of money laundering.
In return, the U.S. government dropped its other two charges of "Conspiracy to Import Cocaine into the United States," which carries a sentence of 30 years to life in prison, and "Engaging in Transactions Derived from Unlawful Activity," which carries a 10 year sentence.
The charge to which Philippe, 49, pleaded guilty – "Conspiracy to Launder Monetary Instruments" – carries a 20 year maximum sentence, but as part of the deal, prosecutors recommended Philippe be sentenced to only nine years.
Judge Cecilia Altonaga will set Philippe's sentence in Miami on Jul. 5, 2017 at 8:30 a.m.. As in most plea deals, she will likely follow the U.S. Attorney's recommendation.
Parole cannot be granted in federal cases, but the government can give Philippe a 15% reduction in his prison term for "good conduct," meaning he could be out in seven and a half years or 2024.
The hearing to change Philippe's Jan. 13 plea of "not guilty" took place in Miami on Mon., Apr. 24 at 2:30 p.m. and took all of 21 minutes. In addition to the defendant, in attendance were lawyers Mark A. Irish, Lynn M. Kirkpatrick, and Andy Camacho for the U.S. Attorney's office, and Alan Shelley Ross and Zeljka Bozanic representing Philippe.
"We were contacted by the U.S. Attorney's office quite recently, proposing a plea bargain," said Ross. "We were prepared to go to trial, but if you go to trial and you lose, you get whacked."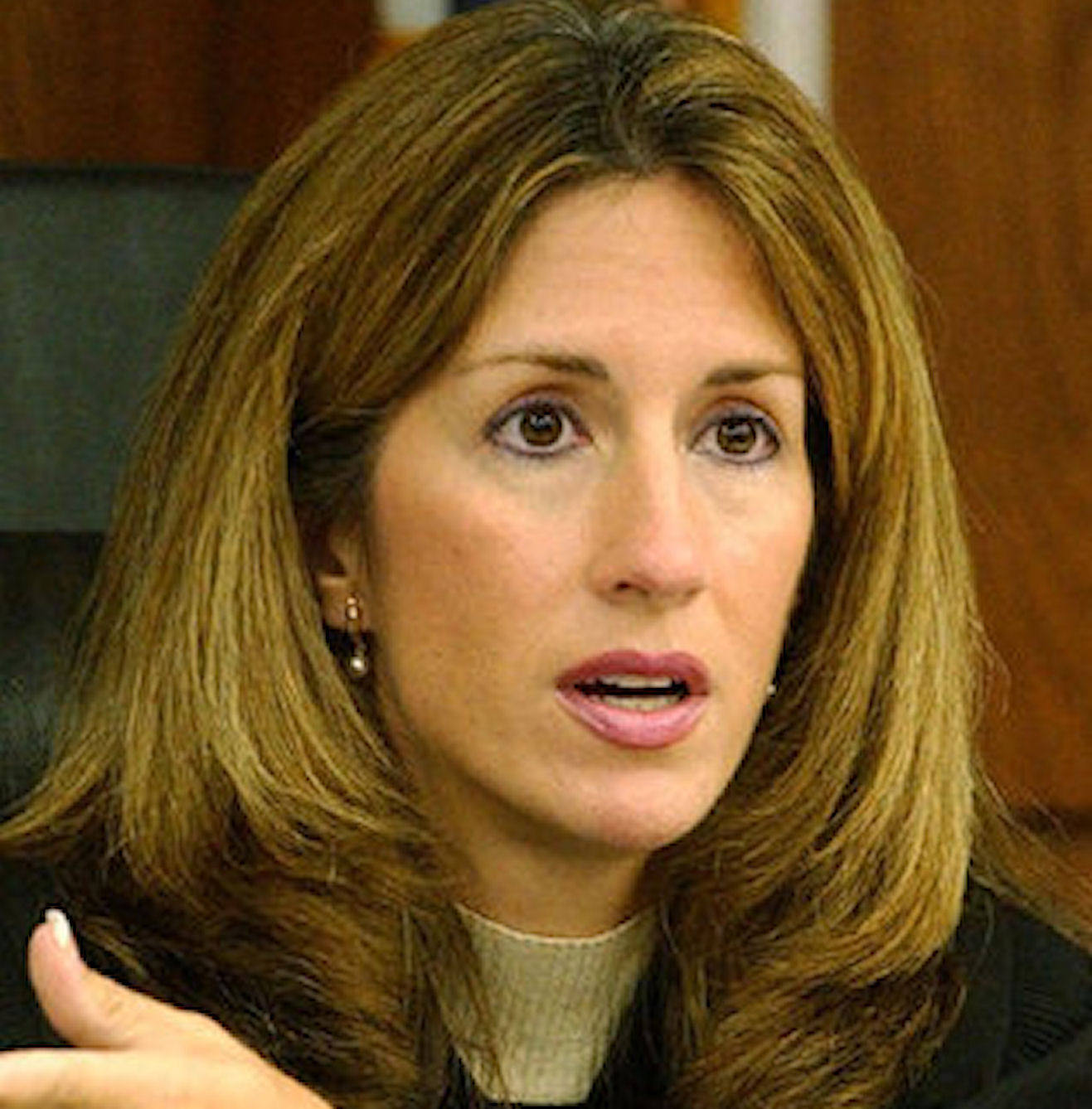 In March, Judge Altonaga rejected acting U.S. Attorney Benjamin Greenberg's motion in limine to bar evidence that might show that the money Philippe laundered came from "the United States government or people authorized to work on behalf of the United States."
Asked why the government had initiated a deal, the U.S. Attorney's Special Counsel Sarah Schall told Haïti Liberté "the government won't comment on plea negotiations."
Asked if Altonaga's March ruling could have motivated the U.S. government to make a deal, Mr. Ross was noncommittal. "It's difficult to say," he said. "They understood, as everyone did, my client's history of participating in the coup against Aristide, in which the U.S. had a role. It has been discussed as part of this case, and there may have been concern that things might leak out that they didn't want."
But Ross suspected that "the age of the case played an important part in their decision" to make a deal because "the case is old – dating back to 1999 to 2003. It's difficult to remount the effort because some people who were in jail are no longer in jail, and it's difficult to get certain records and witnesses."
"I don't care what the motive is," Ross concluded. "I just care about the result."
Philippe  agrees that, as he was waging war against former President Aristide's government, he received between $1.5 to $3.5 million "in bribe payments from drug traffickers."
To get the deal, Philippe had to agree to the U.S. government's account of the crime that he committed, known as the "factual proffer," a copy of which has been obtained by Haïti Liberté.
In the two-page document, signed by Philippe and his lawyers, he agrees to have "knowingly used his position as a high-ranking Haitian National Police officer to provide protection for [the] shipments of drugs and drug proceeds into Haiti in exchange for cash payments. Specifically, beginning in or around June 1999 and continuing until in or around April 2003, Philippe and others were paid in Haiti from the proceeds of the cocaine sales that occurred in Miami, Florida and elsewhere in the United States. Those bulk-cash proceeds would be smuggled from the United States to Haiti, and Philippe would be paid a portion of the proceeds."
Philippe further admits that he "and his wife maintained a joint banking account at First Union National Bank in Miami, Florida. Between June 1999 and December 2002, Philippe knowingly wired over $376,000 in U.S. Dollars derived from the sale of cocaine from Haiti and Ecuador to this First Union National Bank account under the names of other people. Philippe also knowingly arranged for over $70,000 in U .S. Dollars of drug proceeds to be deposited into the account. Each of these cash deposits was made in amounts less than $10,000 to avoid the reporting requirements."
Philippe further agrees that between June 1999 and April 2003, as he was waging war against former President Jean-Bertrand Aristide's government, he received between $1.5 to $3.5 million "in bribe payments from drug traffickers, knowing that the payments constituted proceeds of cocaine trafficking."
He then "shared the drug proceeds he collected with Haitian National Police officials and other security personnel to ensure their continued support for future drug shipments arriving into Haiti, to purchase a residence in Broward County, Florida, and to support himself and his family in the United States."
In the plea agreement between the U.S. and Philippe, it is stipulated that "the Court may impose a statutory maximum term of imprisonment of up to 20 years, followed by a term of supervised release of up to 3 years" as well as "a fine of up to $500,000 or twice the value of the property involved in the transactions, whichever is greater, and may order forfeiture and restitution."
From 2001 to 2004, Guy Philippe led the Front for National Liberation and Reconstruction (FLRN), a force of a few hundred paramilitary "rebels" mostly based in the Dominican Republic, in cross border raids against Aristide's government, which was finally overthrown, with the help of a U.S. SEAL team, in a Feb. 29, 2004 coup.
In November 2005, a U.S. grand jury issued a three count indictment against Philippe for drug trafficking and money laundering, but he holed up in the remote Haitian coastal town of Pestel, where he eluded four raids by U.S. and Haitian agents over the course of 11 years.
After a deadly May 2016 attack on a Haitian police station in Les Cayes, the government of interim President Jocelerme Privert put out an arrest warrant for Philippe, who was accused of masterminding the raid. The warrant provoked several radio and internet tirades by Philippe, daring the Haitian police to come and arrest him in his stronghold.
After being elected Senator for the Grand'Anse department in November 2016, Philippe felt cocky enough to make a victory tour to Port-au-Prince in early January 2017. A special Haitian police unit, with back-up from U.S. Drug Enforcement Agency (DEA), was monitoring his movements and arrested him outside a radio station in the capital on Jan. 5. The same day, the Haitian police turned Philippe over to U.S. agents who flew him to Miami.