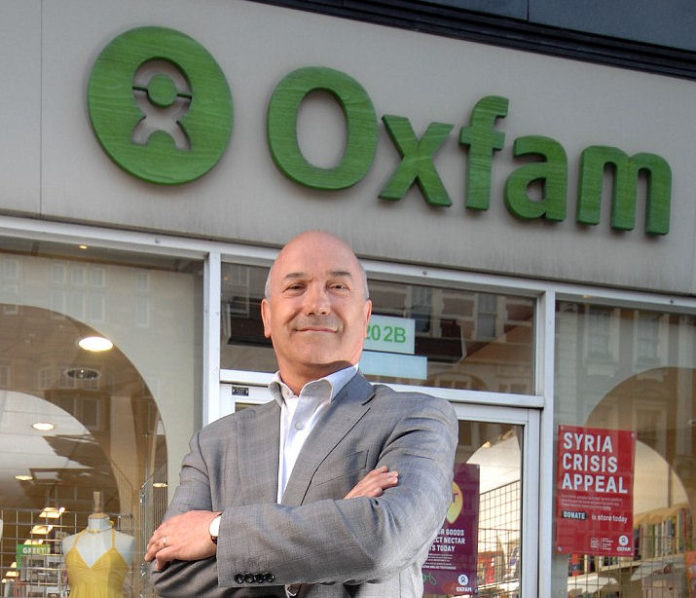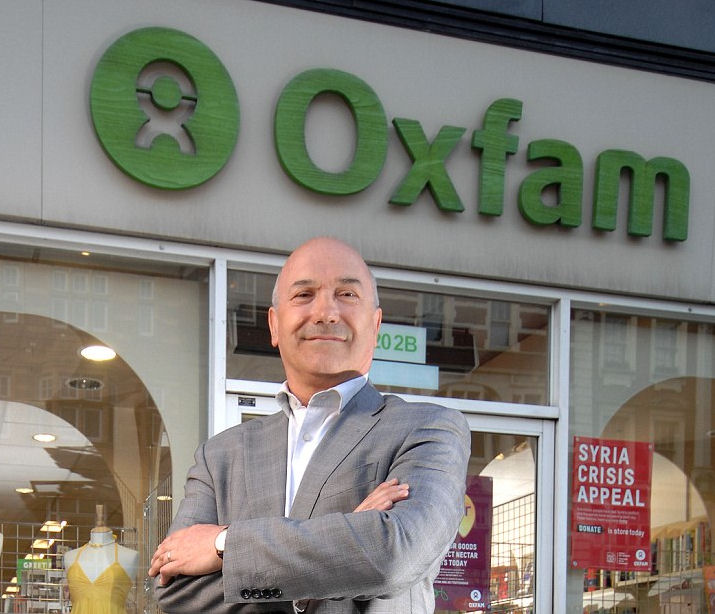 Oxfam International, the largest and most esteemed British non-governmental organization (NGO) founded in 1942, has its back to the wall. On Feb. 8, the British daily The Times revealed, in a long exposé, that Oxfam employees in Haiti in 2011 had used one of the NGO's guest houses to hold "Caligula"-style orgies with "half naked" prostitutes.
The Times also reported that, according to an internal report, Oxfam's Belgian country director in Haiti in 2011, Roland van Hauwermeiren, 68, admitted to having prostitutes come to the villa that Oxfam had rented for him. He was not fired but was allowed to resign because he cooperated with Oxfam's internal investigation.
Six other Oxfam employees were also terminated after the investigation; two resigned and four were fired.
Instead of helping the victims of the Jan. 12, 2010 earthquake, these seven Oxfam employees were humiliating and abusing young Haitian women by using them as objects of pleasure for money. According to The Times investigation, the young prostitutes were invited to homes and hotels paid for by Oxfam, and "most of the prostitutes were underage kids."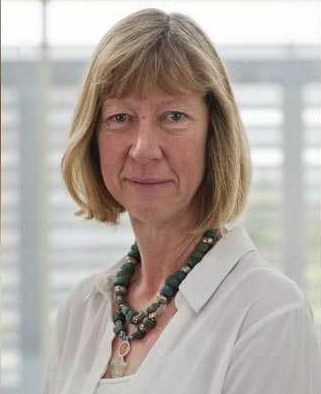 The British government was outraged by the revelations and strongly criticized the organization. "The reports of what is unacceptable behavior by senior aid workers in Haiti are truly shocking," said a Downing Street spokesperson. "Charities should have robust systems in place to ensure the highest standards of transparency and safeguarding procedures to protect vulnerable people – and ultimately must maintain public trust. We want to see Oxfam provide all the evidence they hold of the events to the Charity Commission for full and urgent investigation of these very serious allegations."
The British government is one of Oxfam's principal financial backers, with almost 10% of its total funding coming from the UK's Department for International Development at 31.7 million pounds (US$44.06 million) last year. The NGO receives about 300 million pounds (US$417.02 million) in government funds and public donations annually.
Penny Mordaunt, the Secretary of State for International Development, spared no words. She said she will meet with Oxfam's leaders and "give them the opportunity to tell me in person what they did after these events, and I will see if they demonstrate the moral qualities which I think they need," she said. In a Sunday morning interview on BBC Radio, she said that Oxfam did not "have the moral leadership to do the right thing" and then added: "If they do not transmit all the information [that they hold on the case], I will not work with them anymore."
The allegations were "a complete betrayal of both the people Oxfam were there to help and also the people that sent them there to do that job," she said.
On Mon., Feb. 12, Oxfam's deputy chief executive, a "deeply sad" Penny Lawrence, resigned.
"Over the last few days we have become aware that concerns were raised about the behavior of staff in Chad as well as Haiti that we failed to adequately act upon," she explained in a resignation statement posted on Oxfam's website. " It is now clear that these allegations – involving the use of prostitutes and which related to behavior of both the Country Director and members of his team in Chad – were raised before he moved to Haiti. As program director at the time, I am ashamed that this happened on my watch and I take full responsibility."
Lawrence said that she is "desperately sorry for the harm and distress that this has caused to Oxfam's supporters, the wider development sector, and most of all the vulnerable people who trusted us."
Mark Goldring, the chief executive of Oxfam GB, did not see it fit to resign.  He simply regretted but supported the resignation of his "number two."
"I deeply respect Penny's decision to accept personal responsibility," he said. "Like us, she is appalled at what happened and is determined to do what is best for Oxfam and the people we exist to help."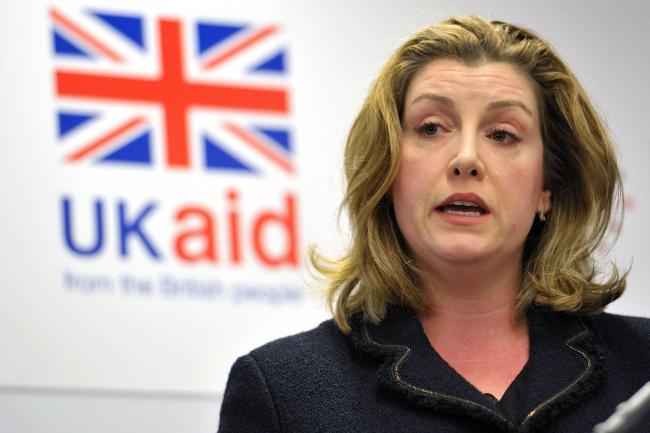 Concerning the resignation of Oxfam's Haiti director, Roland van Hauwermeiren, "with hindsight, I would much prefer that we had talked about sexual misconduct," Goldring told the BBC on Feb. 10. "But I don't think it was in anyone's best interest to be describing the details of the behavior in a way that was actually going to draw extreme attention to it when what we wanted to do was get on and deliver an aid program."
"I am absolutely committed… to wipe out that kind of behavior from Oxfam and rebuild that relationship of trust" with the public, he added.
But whistle-blower Helen Evans, a director of safeguarding at Oxfam between 2012 and 2015, is not going to let the NGO off lightly. On Feb. 13 on Channel 4, she said she had warned Goldring in an email of a"culture of sexual abuse in some Oxfam offices," referring to rape or attempted rape in South Sudan and assaults on underage volunteers at Oxfam stores in the United Kingdom.
Meanwhile, in Guatemala, authorities arrested former president Alvaro Colom (2008-2012) and almost all his former cabinet, including former Finance minister Juan Alberto Fuentes Knight, the current president of Oxfam International. The former officials were detained on Feb. 13 as part of an investigation into corruption and could be charged with fraud and embezzlement.
We are ashamed of what happened. We apologize unreservedly. We have made big improvements since 2011, and today I commit that we will improve further.
Oxfam's new chair, Caroline Thomson, has announced a package of measures to strengthen the prevention and treatment of sexual abuse cases, saying "I share the anger and shame that behavior like that highlighted in Haiti in 2011 happened in our organization."
"In the words of our Chief Executive Mark Goldring, we are ashamed of what happened. We apologize unreservedly. We have made big improvements since 2011, and today I commit that we will improve further."
The Haitian Ministry of Planning and External Cooperation, headed by Aviol Fleurant, has invited Oxfam representatives to visit Haiti on Thu., Feb. 15 to provide explanations. Haitian President Jovenel Moïse also spoke out. "What happened with Oxfam in Haiti is an extremely serious violation of human dignity," he tweeted. "There is nothing more outrageous and dishonest than a sexual predator who uses its position as part of the humanitarian response to a natural disaster to exploit needy people in their moments of greatest vulnerability."
Past governments (without acquitting the current one) have facilitated such cases of sexual abuse and other acts of preying on the Haitian people by not investigating and prosecuting them adequately. This is not the first case of foreigners carrying out sexual abuse in the country. We can cite the various (and mostly unprosecuted) sexual assaults over the past 14 years by soldiers of United Nations military occupation forces, particularly MINUSTAH, against young Haitian girls and boys.
Then there are the regular transgressions by foreign so-called missionaries. Just recently, the U.S. Justice Department revealed that Daniel Pye, 36, from Arkansas, who owned an orphanage in Jacmel, Haiti from 2006 to 2012, was sentenced to 40 years in prison for having sexually abused children as young as six years old.
On Nov. 15, 2017 in Virginia, a U.S. Homeland Security special agent arrested James Daniel Arbaugh, 40, a Mennonite missionary, and charged him with molesting children while serving in Haiti. Arbaugh was a board member for Walking Together for Christ Haiti. According to the criminal complaint filed with the U.S. District Court in Harrisonburg, VA, last September in a counseling session, "Arbaugh reported grooming and/or having sexual contact with approximately 21 males under the age of 18." Social services contacted the Harrisonburg Police Department, who then contacted federal agents. Arbaugh traveled to Haiti from 2009 to 2015.
Brian Concannon, executive director of the Institute for Justice and Democracy in Haiti (IJDH) said that "I expect that what we're seeing is just the tip of the iceberg."
All these NGOs and missionaries are only products of and funded by imperial exploitation in countries which "great powers" have impoverished and continue to not only plunder but also impose puppets in their pay so that nothing changes.