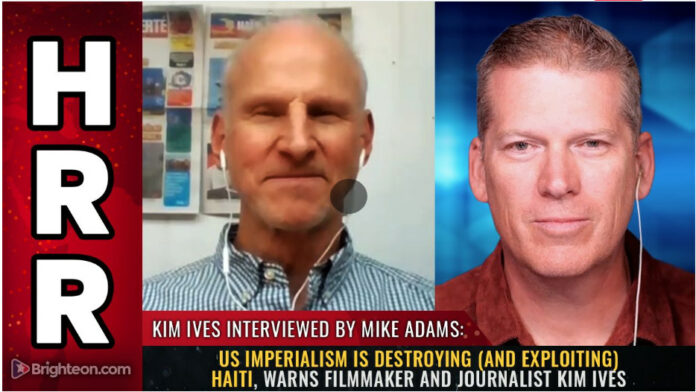 Mike Adams of the Health Ranger Report interviewed Haïti Liberté journalist Kim Ives on Tue., Mar. 7, 2023 about the situation in Haiti and the new documentary by Haïti Liberté and Uncaptured Media "Another Vision: Inside Haiti's Uprising."
Because of his controversial views, Adams is banned from YouTube, which for many is a badge of honor. Undaunted he founded his own internet streaming service called Brighteon.com, which he heads.
Click HERE to watch the interview on Brighteon, where it is exclusively aired.