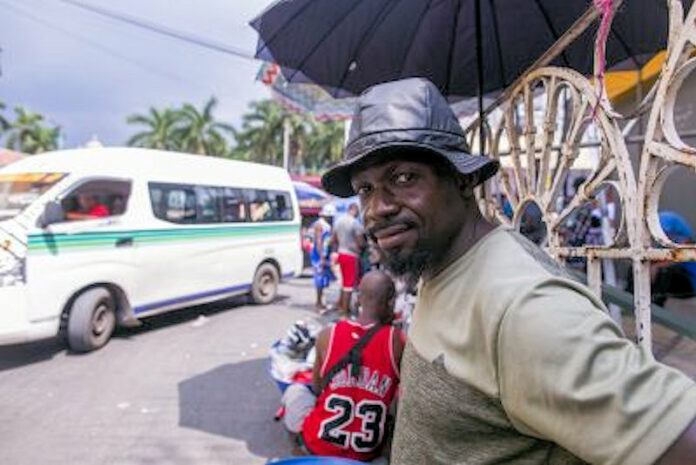 On Mar. 3, members of a Mexican drug cartel kidnapped four Black Americans and killed two in what officials are suggesting is a case of mistaken identity. That is, the gang members thought the four Americans were Haitian drug smugglers.
Later, the Gulf Cartel turned in five of its members with a letter of apology for the crime that occurred just over the southern border from Brownsville, Texas, in the Mexican city of Matamoros. The cartel also returned the two American bodies.
The U.S. State Department issued an alert Mar. 13 against traveling to Mexico for spring break.
The killing serves as a reminder of how deadly Mexico can be for some Haitians, even those not involved in criminal acts, due to anti-Black racism. Some have said anti-Blackness in Mexico is widespread, a pillar of Mexicanness, and a major force behind unequal and ill treatment of its 2.5 million Afro-Mexicans. By consequence, Black Haitians, who regularly pass through Mexico on their way to the U.S. border, are also subject to violence.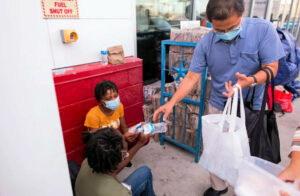 In fiscal year 2022, federal officials stopped migrants more than 2.3 million times, a record high along the southern that skirts along the base of Texas, Arizona and California. After Jan. 6 this year, when Biden launched a new immigration parole program, the daily average of illegal crossings dropped from a peak of 3,367 in December 2022 to below 200. That drop was attributed directly to a new immigration process for Cubans, Nicaraguans, Haitians and Venezuelans to enter the U.S. legally.
Despite recent changes to U.S. policy, technology, and general access meant to help immigrants travel more safely, many have fared poorly. Haitians, in particular, advocates say.
"As a Haitian in Mexico, he was not only criminalized as an 'illegal migrant,' he also had to contend with the added layer of persecution on account of skin color — a combination that has, at times, proved lethal," said Belén Fernández describing a Haitian migrant in "Xenophobic delirium: The US's race-making operation in Mexico," for Al Jazeera in February.
 Issues start in Tapachula, Mexico's southernmost city
Immigrants leave South America, trekking for thousands of miles northward, until they cross Mexico's southernmost border. Twenty miles north, they must stop in Tapachula — a way station for migrants to obtain the proper paperwork to pass through Mexico.
Haitians, like others, according to Mexican migration law, can file for asylum but must remain until their case is resolved.
Haitians stand out among the asylum seekers, given both their numbers and race. In 2021, nearly 30,000 Haitians were in Tapachula, whose population is roughly 350,000, prompting at least one Twitter user to refer to certain sections of the city as Haitichula.
"When we're passing by, people in public transport or people in stores call us frijolitos, referring to our skin," said Freddy Castillo, a Community Organizer for Haitian Bridge Alliance in Tapachula. Frijolitos, in Spanish, means little black bean.
Earning a living is difficult. Haitians earned between $8 and $16 a day, while monthly rents fall between $100 to $130 for a one-bedroom apartment, according to a number of Haitian migrants interviewed in 2021.
Many, without the appropriate paperwork, banded together and headed for Mexican cities with better economic opportunities.
Del Rio brings attention
In September, 2021, approximately 14,000 mostly Haitian immigrants, who had left South and Central America and walked across Mexico, arrived at Del Rio, Texas. Officials were ill prepared to handle the influx of people that awaited processing through the U.S. border facility. Many experienced a lack of access to food, healthcare, information, interpreters, and lawyers in U.S. detention facilities.
During the period that lasted a week, Border Patrol officers on horseback charged into crowds of Black Haitian asylum seekers.
According to an Amnesty International report released a year later, the U.S. violated international human rights laws in its treatment of Haitians at the Del Rio border. The research found that the Haitians' harms were rooted in a combination of anti-Black discrimination and nationality-based discrimination, according to authors at the global human rights nonprofit.
"The incident on Sep. 19, 2021 in #DelRio, Texas served as a reminder to the public of the U.S. what most Black people in this country already knew — state-sanctioned violence against Black people is woven into the very fabric of all systems of U.S. governance," tweeted @UndocuBlack, a movement of Black immigrants, posted that same day.
Kidnapping and ransoms in northern Mexican border towns
"Mexico is both the world's leading provider of migrants to the United States and the main transit territory for Central Americans and other migrants trying to reach that country," according to Integral Human Development's profile on Mexico.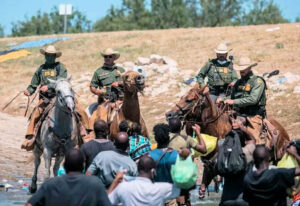 The Mexican Gulf region, which includes Tamaulipas, the Mexican state where last week's kidnapping took place, is the shortest route for migrants, although it has a reputation for being one of the most dangerous.
The state has 100,000 cases of disappeared people in the country, according to government figures, among them 550 Americans.
U.S. immigration policies, which require migrants to wait on the Mexican side of the border, are only more exposed to that danger, according to human rights experts.
Biden bars illegal crossings into U.S.
The Biden administration initiated a major change Jan. 6 to stem the number of illegal crossings that had reached a record high in December 2022. It established the parole process for Cubans, Haitians, Nicaraguans and Venezuelans by requiring immigrants to apply for a travel authorization on the USCIS website after obtaining a financial sponsor in the U.S.. And when obtained, to fly into the U.S. — crossing the border was no longer acceptable.
Migrants had difficulties applying with the USCIS app, CBP One, when using a mobile phone. It's not easily accessible by people traveling through South and Central America nor Mexico and it doesn't offer a translation in Kreyòl.
To make matters worse, "CBP One does not recognize dark-skinned people, barring many from seeking asylum, according to nonprofits working at the Mexican border," said The Border Chronicle, Feb. 7. In spite of technical issues, the crossings dropped significantly.
Mexican anti-racist activists have defended the rights of Afro-Mexicans and advocated for the assurance of Black identity in Mexico, indicating it is key to the dismantling of anti-Black racism, said Marycarmen Lara Villanueva, PhD Candidate, Department of Social Justice Education at the University of Toronto, who wrote in The Conversation. Advocates in Mexico have also worked to include anti-racist school curricula, she said.
The Migration Policy Institute report on African Migration though the Americas recommends anti-discriminatory training to immigration officials and public service agencies to combat anti-Black racism towards African migrants.
Meanwhile, migrants linger in Mexico waiting for authorization.
---
An earlier version of this article was published on the website of The Haitian Times.