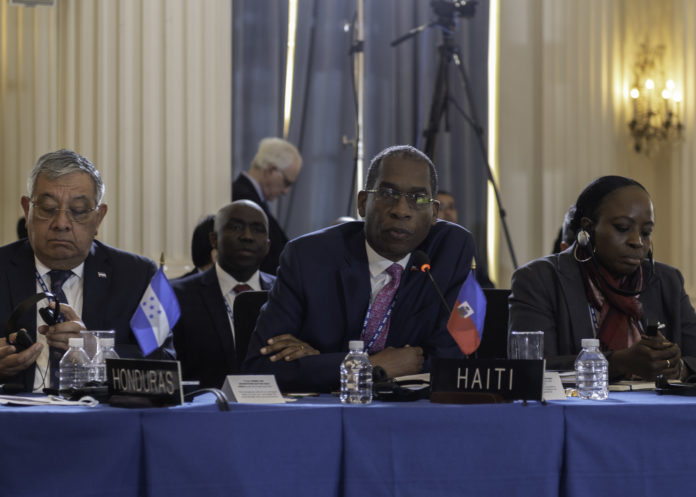 Despite owing Venezuela close to $4 billion in oil payments and debt, Haiti did not defend the besieged Bolivarian Republic against an aggressive U.S.-promoted resolution presented during the 48th General Assembly of the Organization of American States (OAS) at its headquarters in Washington, DC on Jun. 4 and 5, 2018.
Instead, Haiti abstained, along with 10 other countries. The resolution condemned the May 20, 2018 elections in Venezuela as illegitimate and proposes expelling Venezuela from the hemispheric organization. On Jun. 5, 19 nations voted for the resolution, four against.
Already, in May 2017, Venezuela said it would be withdrawing from the organization, often dubbed "Washington's Ministry of Colonial Affairs." However, this withdrawal, which procedurally takes two years, would not be completed until April 2019, Venezuela said.
Haiti's abstention signals a weakening of its defense of Venezuela. In March 2017, Harvel Jean-Baptiste, then Haiti's OAS Ambassador (appointed by Pres. Jocelerme Privert), made a strong speech defending Venezuela's sovereignty and voted against a similar anti-Venezuela resolution, helping to defeat it.
Haiti's abstention signals a weakening of its defense of Venezuela.
The resolution charges that the May 20 Venezuelan election "lacks legitimacy, for not complying with international standards, for not having met the participation of all Venezuelan political actors, and for being carried out without the necessary guarantees for a free, fair, transparent and democratic process."
It also states that "an unconstitutional alteration of the constitutional order of the Bolivarian Republic of Venezuela has occurred" and calls upon OAS members "to implement… the measures deemed appropriate at the political, economic, and financial levels to assist in the restoration of democratic order in Venezuela." It also threatened "diplomatic actions and additional measures that facilitate the restoration of democratic institutions and social peace."
But the most ominous element, was the 10th clause which threatens to apply the Inter-American Democratic Charter "for the preservation and defense of representative democracy provided under its Articles 20 and 21."
The Democratic Charter is a Washington-promoted pact, adopted on Sep. 11, 2001, which authorizes OAS military intervention if two-thirds of the OAS's 34 members countries vote for it.
After an intensive U.S. lobbying campaign, only three countries joined Venezuela in voting against the latest resolution: Bolivia, Dominica, and St. Vincent and Grenadines. (Since its revolution, Cuba is not an OAS member.)
"We have no position," said Haiti's Interim OAS Ambassador Léon Charles when Haïti Liberté reached him at the General Assembly on the day of the vote. "Haiti is a close friend of the U.S. and a close friend of Venezuela, so you understand? It's a very sensitive question. I cannot go further."
Despite its pusillanimous position, Haiti is still being reprimanded and punished by Washington. The pro-government news service Haiti Libre reported on Jun. 5 that Haiti's abstentions on the Venezuelan issue "frustrate and increasingly annoy the Trump administration and some U.S. lawmakers."
On Jun. 4, Haiti was not invited to a special White House reception, hosted by Vice President Mike Pence and his wife Karen, for 22 government leaders standing with the United States against Venezuela.
After bringing greetings from Pres. Donald Trump, "a great champion of security, prosperity, and freedom in the Western Hemisphere," Pence declared at the OAS on May 7 that "more than any other nation in our hemisphere, in Venezuela, the tragedy of tyranny is on full display. And the blame can be laid squarely at the feet of one man: Nicolás Maduro," the president newly re-elected with 68% of the vote.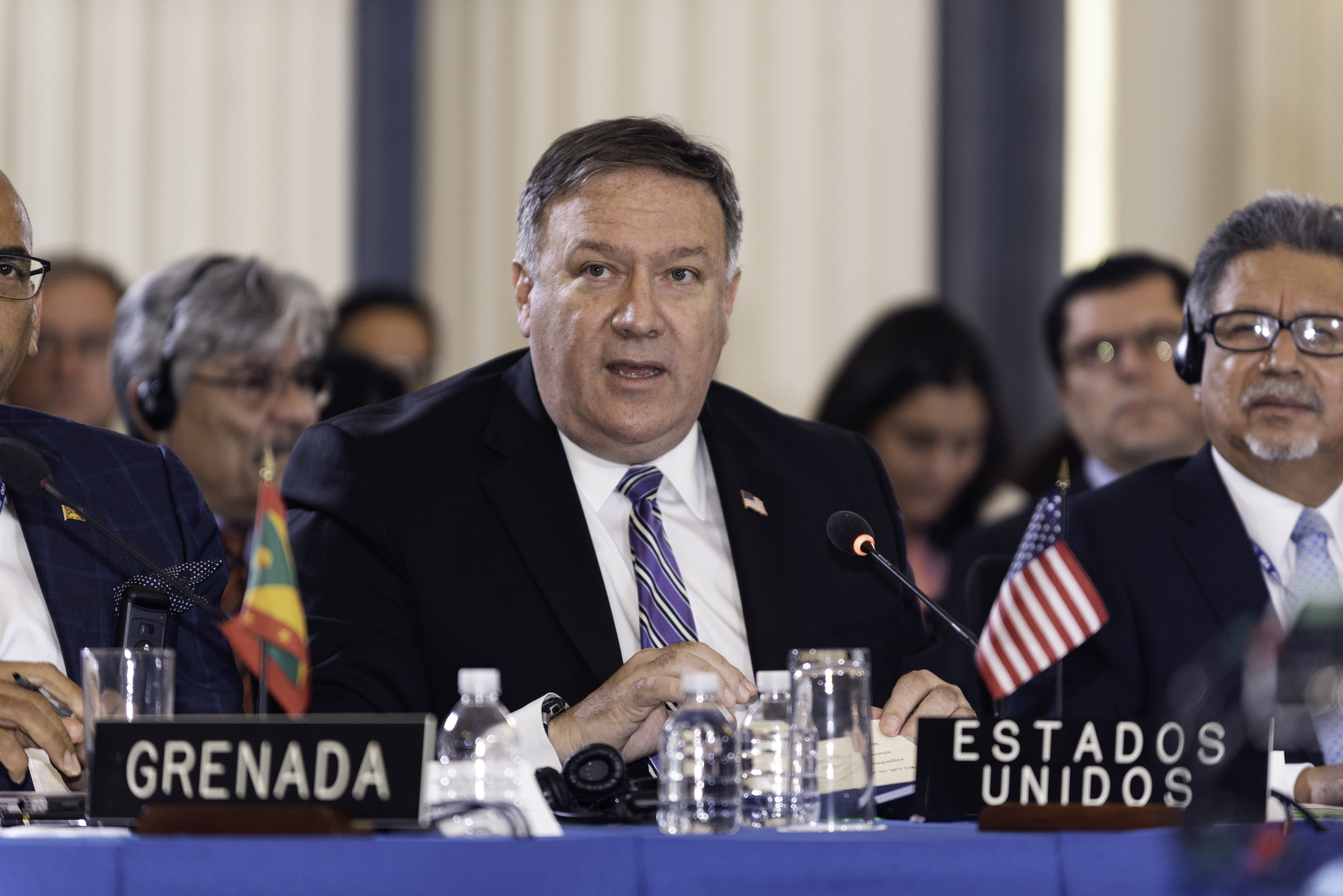 At the White House reception, Pence denounced the "Maduro dictatorship," saying that the "once-great Venezuela is now a failed state."
He then made a thinly-veiled threat to countries like Haiti. "Stand with us and know we'll stand with you," Pence said. "Work with us, and we will work with you."
U.S. ambassador to the OAS, Carlos Trujillo, confirmed to the Miami Herald that Haiti and others not completely bowing to U.S. dictates "were intentionally left off the invitation list" to the White House reception.
In April, Sen. Marco Rubio (R-FL), a rabid Maduro critic, met with Haitian Pres. Jovenel Moïse to pressure him to join Washington's campaign against Venezuela's elections and democracy.
As the OAS General Assembly proceeded towards its inevitable outcome, President Maduro was defiant. "We denounce the OAS, and we're leaving the OAS," he said on Jun. 4. "From the ministry of colonies, we're leaving. We ratify that we're leaving. Thirteen of the 24 months we have to wait to make our request to leave effective, and that day we will have a national party. When Venezuela leaves the OAS we will have a party, of the people. We will make it a holiday for the entire country."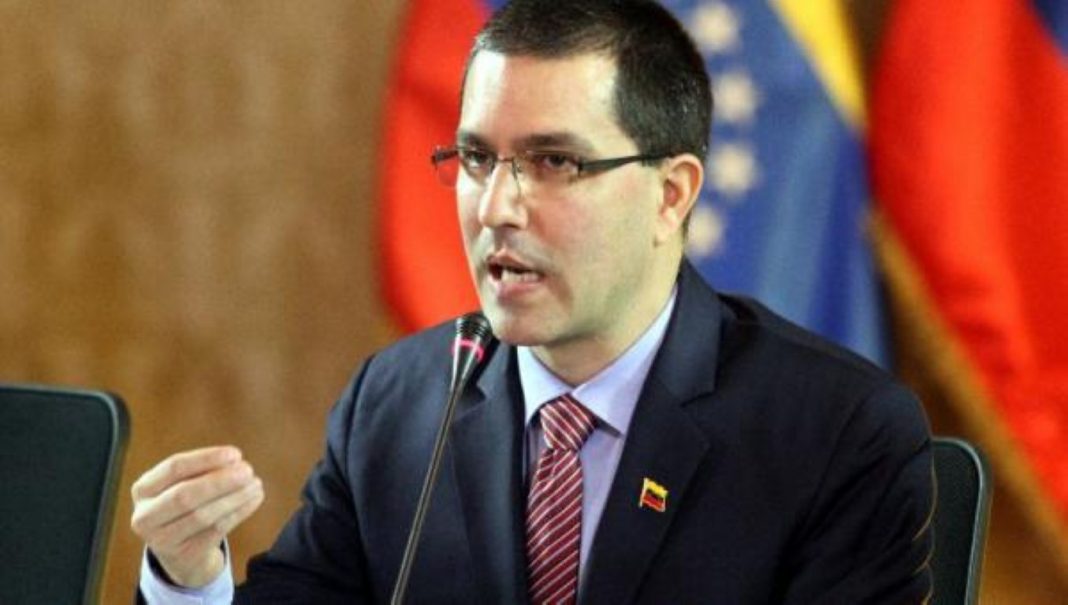 The 18 countries which joined the U.S. to vote for the resolution to expel Venezuela were Argentina, Bahamas, Barbados, Brazil, Canada, Chile, Colombia, Costa Rica, Dominican Republic, Guatemala, Guyana, Honduras, Jamaica, Mexico, Panama, Paraguay, Peru, and St. Lucia.
The 10 nations other than Haiti which abstained were Antigua and Barbuda, Belize, Ecuador, El Salvador, Grenada, Nicaragua, Saint Kitts and Nevis, Suriname, Trinidad and Tobago, and Uruguay.
"Venezuela's problems should be solved by the Venezuelans themselves," declared Haitian Foreign Minister Antonio Rodrigue in his address to the General Assembly on Jun. 4. "That is the only way to arrive at a durable solution."
It was a true enough statement, but far too abstract and vague, not a ringing cry of solidarity like that which came from Bolivia.
"We condemn the interventionist intention of U.S. Vice President Mike Pence who was defeated in his coup plan against Venezuela and announced that he will ask the OAS assembly for the suspension of [our] sister nation," tweeted Bolivian President Evo Morales. He said that Washington was using the OAS as a "repressive stick" against Venezuela.
In his speech to the OAS, U.S. Secretary of State Mike Pompeo said that there is a "full-scale dismantling of democracy" and "heartbreaking humanitarian disaster" in Venezuela today. "In addition to suspension, I call on member states to apply additional pressure on the Maduro regime with financial sanctions and diplomatic isolation…"
"How are they going to eject us from [an organization] we already left?" asked Venezuela's foreign minister, Jorge Arreaza, in his reply to Pompeo at the OAS meeting.
"We have moral authority," Arreaza said. "You do not have moral authority," he said to Pompeo, pointing to the U.S. invasions of Panama in 1989 and the Dominican Republic in 1965.
"There is no good imperialism," concluded Arreaza. "Even though they want to impose the Monroe Doctrine on us, we will triumph with our Bolivarianism."