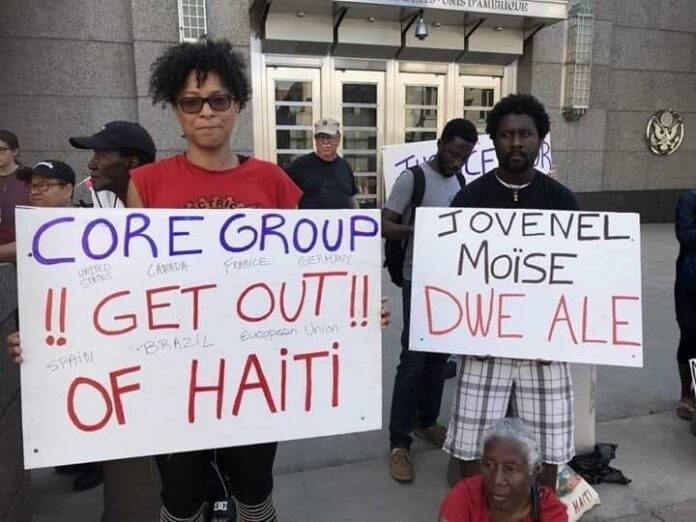 In a press release dated Nov. 25, 2020, the Core Group (made up of ambassadors and representatives of foreign states), a support body for the regime in place, hoped that in the next year 2021 there will be a democratic renewal for Haiti. 
Thus, it "calls for preparations for the upcoming elections to be expedited and calls on the country's leaders and institutions to publish an electoral calendar, to speed up the distribution of national identification cards to finalize reliable electoral lists as soon as possible," to put in place an "electoral law and a party law which guarantee the transparency of the ballots, and to ensure sufficient security conditions to allow their proper conduct."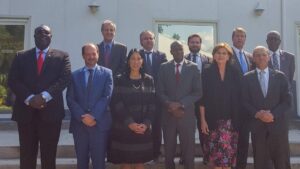 It also "encourages all stakeholders to engage, with a spirit of responsibility, in a dialogue to serve the Haitian people. It is only through the immediate redoubling of efforts, and the constructive engagement of all the forces of the nation, that the ballots essential to a rapid return to institutional normality can take place, for the common good of the Haitian people."
The traditional opposition leaders were quick to respond by the political directorate's voice, which brings together political organizations: AAA, FUSION, INIFOS, INITE, MOCHRENAH, OPL, SPD, VERITE, VEYE YO, in a press release issued on Nov. 26. They were surprised to see the communiqué signed by Haiti's supposed friends, in which they are requesting an "expeditious preparation for upcoming elections" encouraging President Jovenel Moïse to continue a lame electoral process, flawed at the start, completely drowned in inconsistency and corruption.
"The President of the Republic has been sailing on sight in a thick cloud made up of unconstitutional acts for nearly three consecutive years. In January 2017, he decided, in flagrant violation of the Constitution, not to organize the elections, which were to allow the Haitian people to renew a first third of the senate. In January 2019, feeling comfortable in his unbridled governance, he repeated the same practice."
 Moise Jean-Charles declared, "The country is not yet ready to organize elections because it is facing a socio-economic crisis, economic and planned insecurity."
Paul Denis of the INIFOS party calls on the masses to mobilize to defeat any election under current conditions. Pitit Dessalines leader, Moise Jean-Charles, who is not part of the political leadership of the opposition, for his part declared, "The country is not yet ready to organize elections because it is facing a socio-economic crisis, economic and planned insecurity."
It is clear that the Core Group is not in the Transition project's logic for the opposition forces and categorically opts that Jovenel Moise remains in power until February 7, 2022, so that he organizes elections and an elected president replaces him.  
Will the opposition actors come to common ground with CORE group diplomats for the continuity of change? It is enough that Jovenel leaves; everything will be concluded for the opposition that will accept the guardian forces' same diktats.