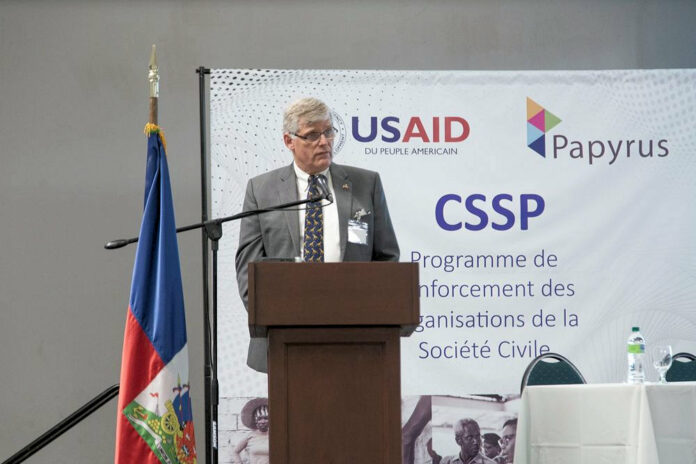 USAID's Role as a Tool of U.S. Imperialism
While USAID claims that it provides international assistance to "strengthen democratic governance"in "support of American foreign policy," the historical record reveals that it has been used to finance opposition groups and regime-change attempts in countries that challenge Washington's foreign policy interest.
Researcher Peter Hallward documented how USAID funds were used to fund anti-government civil society fronts in Haiti after Aristide's landslide election in 2000. This followed a cut in funding to Haiti immediately following Aristide's victory.
The understanding that the NED and USAID serve as tools for U.S. imperialism is more widely accepted these days.
On May 2, 2023, Mexico's President Andrés Manuel López Obrador sent President Biden a letter criticizing Washington for meddling in his country's internal affairs. He condemned funding that USAID had provided to right-wing opposition groups organizing protests against Mexico's elected government and seeking to destabilize it. The letter had wide coverage in the Western mainstream media.
AMLO is not the first Latin American leader to decry U.S. interventionist policies implemented through USAID.
In 2011, Bolivian President Evo Morales announced the expulsion of USAID from Bolivia. The Movement Towards Socialism (Morales' party) told reporters that USAID provided right-wing opposition parties over US$20 million. Party leaders also said USAID was attempting to undermine "the good relations between Bolivia and Venezuela."
Seven years later, USAID returned to Bolivia at the invitation of Jeanine Anez's U.S.-supported coup government to monitor elections.
USAID's Role in the "10-Year Strategic Plan for Haiti"
The "United States Strategy to Prevent Conflict and Promote Stability" (SPCPS) emphasizes that foreign assistance is a "critical tool" to "enhance specific foreign assistance programs that address fragility directly, including those that seek to strengthen social cohesion, combat corruption, [and] protect human rights."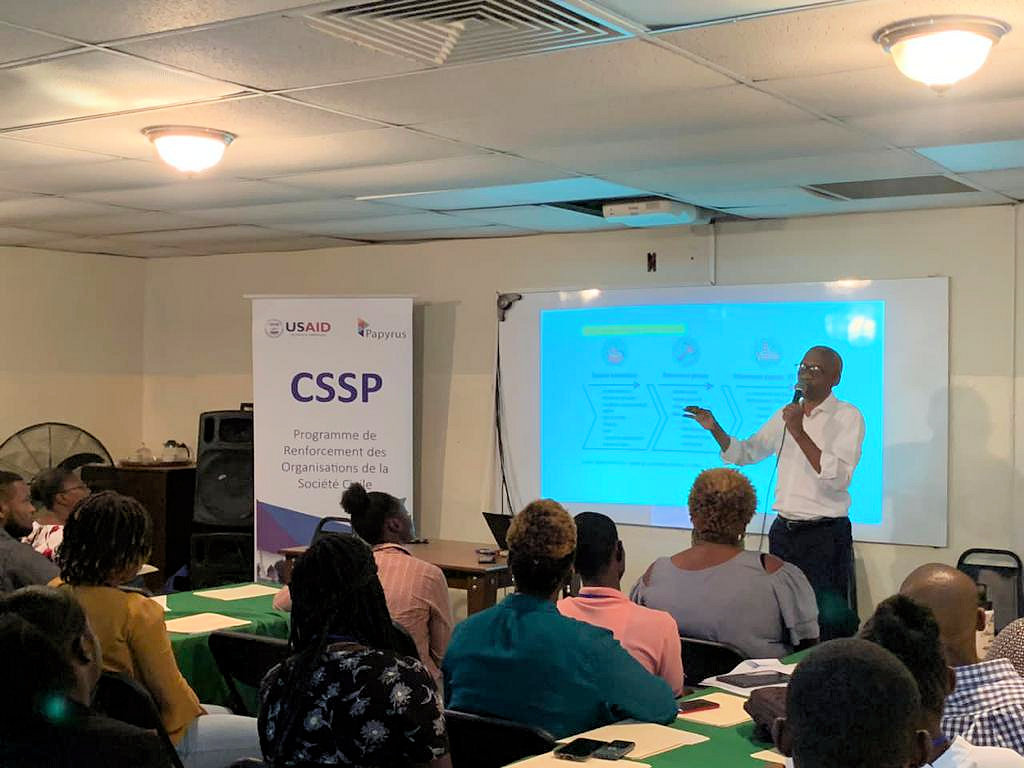 Phase Two of Washington's "10-year Strategic Plan for Haiti" will address "root causes of instability" and "places a strong emphasis on partnering with Haitian leaders and stakeholders."
A "strategic communication plan"is also included to "ensure U.S. government-funded efforts are effectively amplified throughout the country."
The State Department also plans to "deepen engagement with Haitian civil society, including religious groups and NGOs, as well as other international donors, Haitian diaspora organizations, and multilateral organizations."
USAID officially announced its "Civil Society Strengthening Program"(CSSP) for Haiti on Oct. 21, 2022. This program is part of the early implementation of Phase Two.
The program was officially launched Jan. 11, 2023 in Cap Haïtien.
A U.S. Embassy press release explained that the goal of the CSSP is to "strengthen the capacity of Haitian civil society organizations [CSOs], including faith-based organizations, local groups, and those working with the diaspora that are registered and operating in Haiti." CSOs which participate will "be better equipped to develop, implement, and monitor their advocacy," the press release explains.
USAID "Partners" With 250 Haitian Civil Society Organizations
USAID explains that "there is a critical need" for Haitian CSOs to collaborate and "expand their impact" and "their influence on public policy and decision-making." One of the CSSP's main objectives is to "support productive working relationships between civil society organizations and development actors including, but not limited to, local/central government, the private sector, and major donors."
USAID now has 250 unnamed Haitian CSO "partners"under the CSSP program.
Papyrus SA is managing the CSSP, identified by USAID as one of their "local partners" in Haiti. Papyrus SA is a private, for-profit "limited liability management company" that has been operating in Haiti since 2007 and has managed several USAID projects there, operating "several high-value and high-visibility projects for the private and donor sectors in Haiti."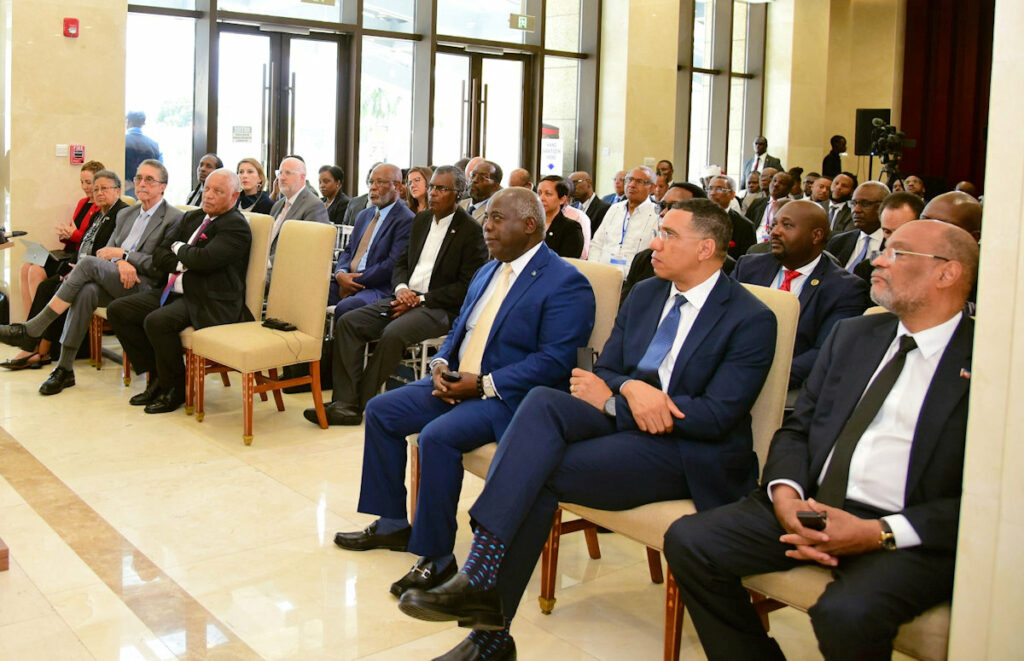 The CSSP coordinates with Counterparts International, which implements USAID programs in dozens of countries worldwide. It recognizes USAID as its main source of funding (ExxonMobil is its main corporate funder).
Counterparts' current CEO Ann Hudock worked for the State Department as the Special Assistant to the Under Secretary for Global Affairs.
The stated goals of the CSSP in Haiti overlaps with the NED's traditional role of funding CSOs in Haiti. It is likely not a coincidence that the NED has recently scrubbed its website listing 2021 grantees in Haiti (this will be explored in depth in an upcoming article). It is also unlikely a coincidence that the NED has yet to release its list of grantees in Haiti for 2022.
With the CSSP, the U.S. government aims to grow their network of CSOs which are compliant to U.S. interests. It is crucial that the names of the 250 CSOs funded by USAID under the CSSP be revealed, along with the CSOs and so-called "human rights" groups receiving NED funding. They will inevitably have a role in supporting the U.S. occupation of Haiti and whatever transitional government it anoints.
Phase One and Phase Two of the "10-Year Strategic Plan for Haiti" represent an effective take-over of Haiti, if Washington gets its way. This take-over would effectively shift Haiti's status as an American neo-colony back into a virtual colony as it was from 1915 to 1934, when U.S. Marines occupied it.
This transformation will occur under the MSS – an occupation force – while CSOs and "human rights" groups nurtured and financed by USAID and the NED, guide Haiti's reconstruction into a society completely beholden to U.S. interests, a virtual U.S. colony.
This will create a facade of Haitian agreement or "consensus" (i.e. compliance) with U.S. domination of Haiti. These CSOs and "human rights" groups will provide spokespeople and leaders who can dutifully parrot USAID and State Department talking points. USAID, through its "strategic communication plan," can "ensure U.S. government-funded efforts are effectively amplified throughout the country" through their network of over 250 CSOs and "human rights" groups.
The U.S. Government aims to rebuild the Haitian government to achieve its imperialist goals
The political class has abandoned Haiti's people and is largely distrusted. With few exceptions, they vacillate between various Accords and informal coalitions, all towards the same goal: appealing to Washington and their proxies for legitimacy and the authority to lead a transitional government.
Whether it is the Montana Accord coalition, which has devolved into a civil society front for a sector of Haiti's elite, the Collectif des partis politiques du 30 janvier (January 30 Collective of Political Parties), or the informal coalition between the various signatories of the Kingston Joint Declaration, the complete disconnect between Haiti's political class and the people has never been more apparent.
The disconnect is apparent among some of Haiti's allies in the West as well.
There are many common threads between the various solidarity, legal advocacy, and leftist organizations which champion the Haitian people's cause. Calls for foreign governments to withdraw support from Haiti's dictator, Ariel Henry, for example, are common. But there is no consensus on who to support – whether they are leaders, political parties, movements, or CSOs.
This is due, in part, to a successful propaganda campaign waged by the U.S. government through the NED and other organizations, backed by the U.S. government and the Open Society Foundation, including propaganda outlets like the RNDDH and the FJKL.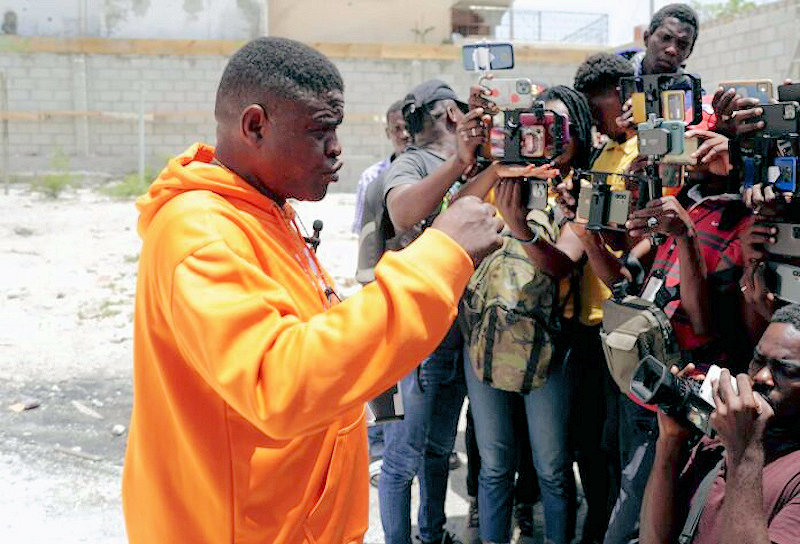 The result is that some of these "progressive" organizations join in the demonization of popular, local leaders like Jimmy Cherizier, spokesman for the Revolutionary Forces of the G9 Family and Allies, while others ignore him completely, perhaps to avoid the vitriol his detractors spout at anyone who questions the narrative concocted by U.S.-backed "human rights" groups that have been thoroughly debunked in the documentary Another Vision.
Letters to various international bodies like the African Union and the UN have been signed by a wide range of Haiti's allies to prevent the MSS's deployment or simply demand the U.S. stop propping up Ariel Henry. Others focused on appealing to China and Russia to use their veto on the Security Council to block an invasion. Unfortunately, all these efforts have ultimately failed.
Meanwhile, analysts are keenly aware that Cherizier is the main target of the U.S.-led invasion. This is not because the U.S. government is interested in taking down criminal gangs – it supports Ariel Henry – but because they understand Cherizier is the most significant leader who represents a threat to U.S. interests in Haiti.
During a recent interview with Dan Cohen, analyst and former U.S. Air Force Special Operations Command officer Jean-Pierre Alfred explained that Cherizier, whom he deems a "so-called gang leader," has become a "figurehead" due to mainstream media's persistent portrayal of him as a notorious villain. Alfred emphasized that if Cherizier cannot be forced by leaders of the MSS or PNH to join them, then they will try to jail or kill him.
A recent article for Nation (Africa) explained that Kenyan forces will face Cherizier and his allies, acknowledging that he is a primary target. In an Aug. 17 press conference, Cherizier stated that the Haitian people would fight foreign invaders supporting Ariel Henry "until our last drop of blood."
"It will be a fight of the Haitian people to save the dignity of our country," Cherizier explained, echoing a sentiment shared by many Haitians against the MSS.
Unlike Haiti's political leaders, who appeal to Washington for legitimacy and ask it to remove Henry from power to facilitate their ascension, Cherizier has openly called for Henry to be deposed by arms. The threat of an armed insurrection against Henry and establishment of a revolutionary provisional government not under its control is Washington's foremost concern.
Thus Cherizier and his G9 movement, for the moment, represent the only serious threat to Ariel Henry's dictatorship and a U.S.-led intervention, thus jeopardizing implementation of the American Plan 2.0 through the MSS and GFA.
---
Travis Ross is a teacher based in Montreal, Québec. He is also the co-editor of the Canada-Haiti Information Project at canada-haiti.ca . Travis has written for Haiti Liberté, Black Agenda Report, The Canada Files, TruthOut, and rabble.ca. He can be reached on Twitter.