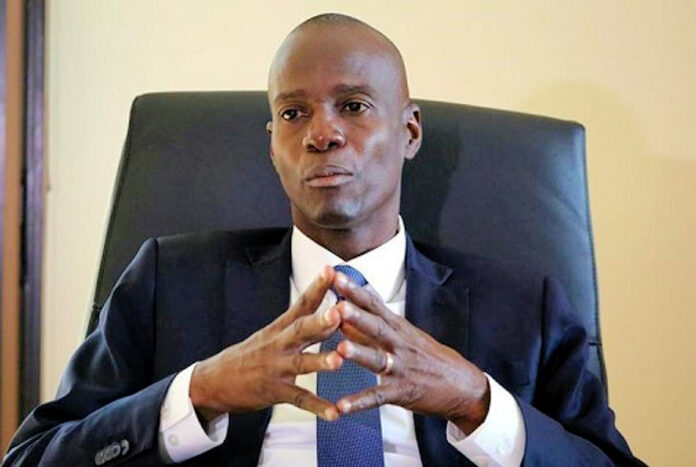 On Jan. 12, now confirmed U.S. Secretary of State Anthony Blinken tweeted: "On the 11th anniversary of the devastating [2010] earthquake, we mark the strength of the Haitian people and the deep friendship between Haiti and the United States. We will always support democracy, human rights, and the security and prosperity of Haiti."
While this statement is patently false (Washington has "repeatedly backed military coups to overthrow Haiti's elected left-wing government and install authoritarian right-wing puppets" tweeted back Grayzone assistant editor Ben Norton), Haitians everywhere have been trying to divine from it the answer to their burning question: will the Joseph Biden administration continue the Trump administration's policy of complete support for President Jovenel Moïse, who has ruled by decree for the past year, or change direction to back increasingly strident calls for a transitional government to hold presidential, legislative, and local elections?
Article 134-2 of Haiti's 1987 Constitution sets the presidential inaugural date as Feb. 7 every five years, but, if delayed, "the President-elect takes office immediately after the validation of the ballot and his term of office is deemed to have started on Feb. 7 of the year of the election." (Our emphasis) Elected on Nov. 20, 2016 and inaugurated on Feb. 7, 2017, Moïse therefore should step down on Feb. 7, 2021.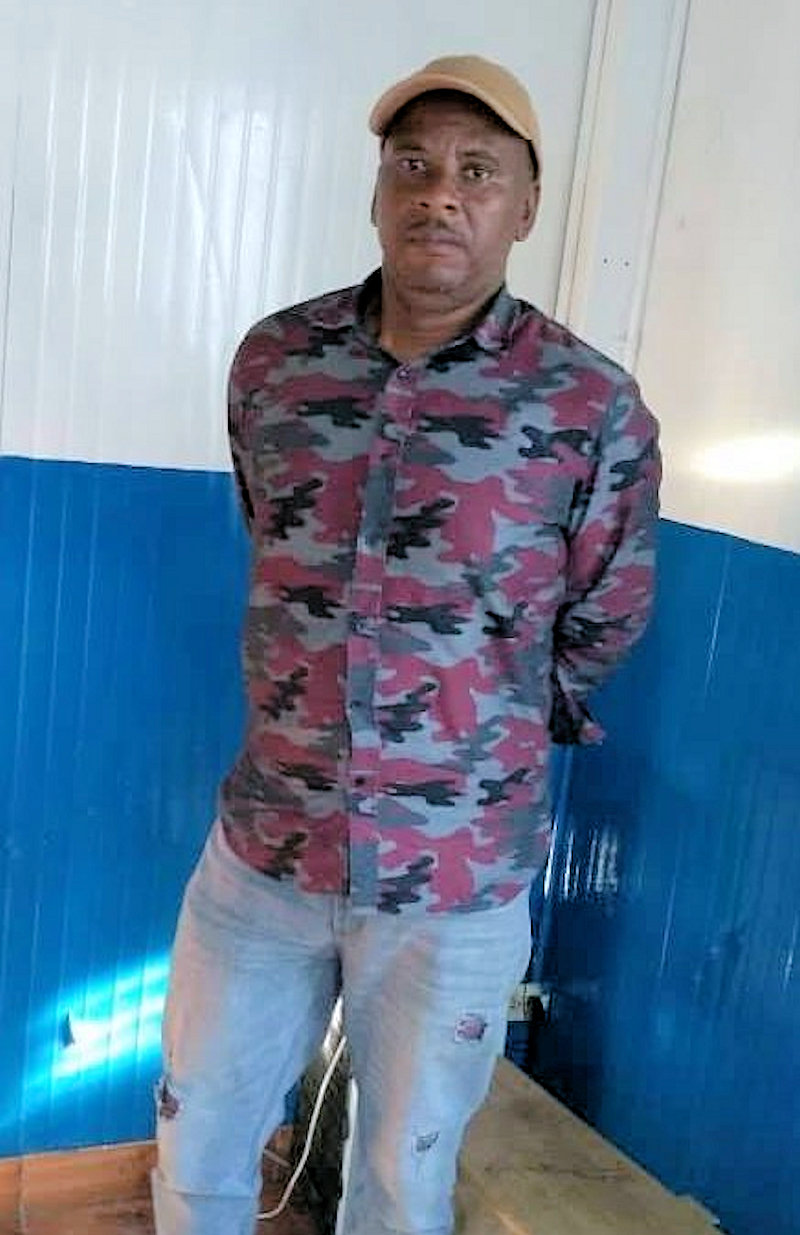 (Moïse and his dwindling number of supporters cite Article 134-1 of the same Constitution which contradictorily states: "The elected President takes office on Feb. 7 following the date of his or her election.")
Moïse himself came to power through elections held by the one-year transitional government of President Jocelerme Privert. However, Privert was appointed by Haiti's Parliament, which now has expired because Moïse never organized elections to renew it. As a result, the transitional government envisioned by Haiti's opposition and the majority of the Haitian people is similar to that which organized the nation's first free and fair election just over 30 years ago, on Dec. 16, 1990. The landslide victor of that contest was former liberation theologian priest Jean-Bertrand Aristide. His election began two cycles of coups (1991, 2004) and foreign military occupations (1994, 2004), to which Ben Norton was alluding.
The 1990 transitional government was headed by Supreme Court judge Ertha Pascal-Trouillot, who ruled as president with a "Council of State" chosen from different sectors of Haiti's civil society. In the space of nine months, Haitians were able to fashion and carry out their own sovereign solution and election following the fall of dictator Prosper Avril in March 1990.
Haiti faces a very similar situation today. President Jovenel Moïse is taking increasingly clear and drastic authoritarian steps. He has decreed the National Intelligence Agency (ANI), a new Gestapo-like force of armed spies who are immune from prosecution if they violate human rights or kill, handpicked his own electoral council and committee to rewrite Haiti's Constitution, and now is personally ordering authorities to arrest, threaten, and harass specific political foes.
On Jan. 21, for example, former Sen. Nènèl Cassy, of Aristide's Lavalas Family Party and lawyer André Michel, the spokesman for the principal opposition front known as the Democratic and Popular Sector (SDP), traveled to the town of Miragoâne to seek the release of 12 political activists who had been arrested in a demonstration earlier that day.
Instead, local authorities arrested and handcuffed Cassy.
"The [Miragoâne] attorney general [Jean Ernest Muscadin] arrived at the police station where lawyer André [Michel] and I were talking to the [police's] departmental director," Cassy explained at a press conference the next day, Jan. 22. Muscadin said "The President of the Republic has asked me to arrest Senator Cassy," he continued. Muscadin "told me tremendous pressure had been exerted by the president to make the arrest and [Moise] threatened to fire him if he didn't do it… 'If I went against the order, I'd have to flee the country,' he told me."
Cassy's arrest without charges ignited a firestorm of indignation, particularly among his former parliamentary colleagues. He was released along with the 12 activists a few hours later.
"It is the responsibility of the new American administration of Joe Biden to put an end to the hated regime of Jovenel Moïse."
The arrest appears to have nudged Haiti's fractured opposition to make small steps towards unity. Over the weekend, the two principal opposition blocks – the Political Direction of the Democratic Opposition (DIRPOD) of which the SDP is a part, and the Dessalines Children Platform (PPD) of former Sen. Moïse Jean-Charles, formally agreed to work together to select a Supreme Court judge to act as provisional president. There is also reportedly a joint transitional government program in the works.
(The position of Aristide's Lavalas Family party is, as usual, less clear. Some FL leaders, like Dr. Schiller Louidor, are part of DIRPOD, but the official party line eschews a Supreme Court judge to preside over an interim government.)
The Miragoâne arrests came after the Haitian National Police (PNH) violently attacked and harassed a march by thousands to the U.S. Embassy in the Port-au-Prince suburb of Tabarre on Jan. 20. Its stated goal was to denounce Haiti's "poor governance" and to demand "respect of the Constitution."
Several people were wounded by police gunfire, including a journalist of Radio Television Caraïbes. "This peaceful demonstration was interrupted on several occasions by the national police, who used live ammunition, rubber bullets, and tear gas canisters to suppress the demonstrators determined to go to the U.S. Embassy in Tabarre," the radio station reported.
According to Sen. Cassy, the demonstrators wanted "to denounce the former administration of President Donald Trump, which has without fail supported the totalitarian abuses of Jovenel Moïse over the past four years," the Caraïbes report continued.
"It is the responsibility of the new American administration of Joe Biden to put an end to the hated regime of Jovenel Moïse which continues to encourage violence, murder, kidnapping, corruption, and other crimes", Cassy said in the rally at the embassy.
Meanwhile, Haiti is in the grips of an unprecedented wave of kidnapping. Haiti's daily newspaper Le Nouvelliste estimates that there are an average of 160 kidnappings per month. The scourge has particularly shocked Haitians of late as kidnappers seize more and more school children. The abductions are usually followed by swift demonstrations by schoolmates of the victims. Also targeted have been doctors, nurses, businessmen and women, aid workers, and Haitians visiting from the diaspora.
"Other recent kidnapping victims have included priests, nuns, physicians, and market vendors," wrote the Miami Herald on Jan. 25. "A number of victims have been U.S. citizens, including Elie Henry, head of the Seventh-day Adventist's Inter-American division and a Miami-based church leader. He and his daughter, a physical therapist, were kidnapped on Christmas Eve and eventually released."
Generalized outrage over the kidnapping epidemic and Jovenel's dictatorial moves may have forced the president to take to the airwaves on Jan. 25 to deliver a one hour and 24 minute televised address to the nation where he started talking about the "insecurity" crisis, but then rambled on about his still mostly unrealized electrification projects, elections, the Constitution, road work, and the political "division" rending the country.
"We need a marriage between the police and population, which will allow us to collar the thugs and even the thugs with ties, that is to say the intellectual authors of the kidnappings," he said, without offering any specifics. He also inexplicably claimed, without citing anything concrete, that kidnappings had been"almost at zero in the country" in his first three years in office but then spiked beginning in January 2020.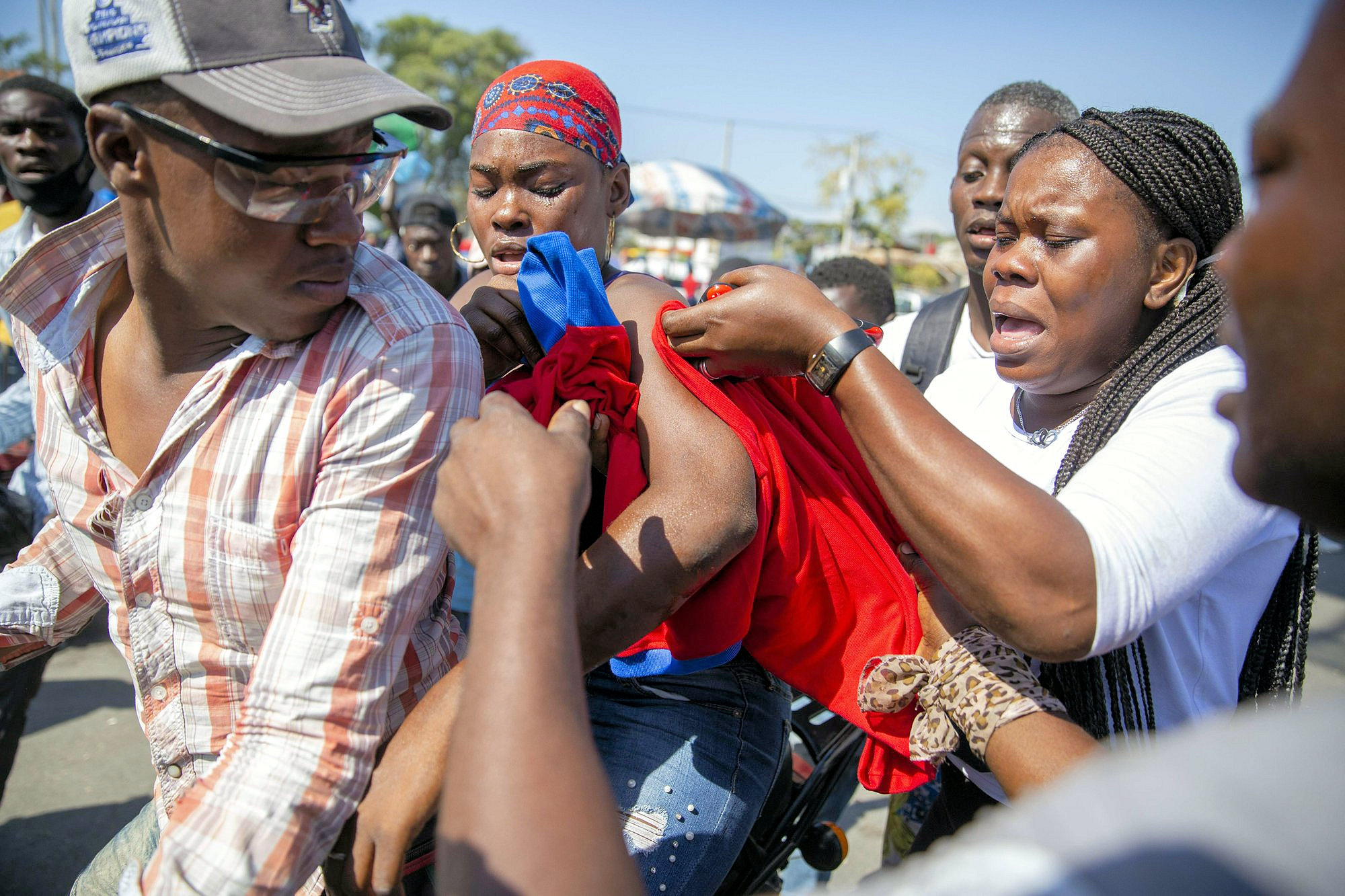 He then quickly pivoted to a strange chest-thumping plea for sympathy. "Think about, since I started, how many barricades I've gone over, how many walls I've broken down, how many fires I've passed through, how many oceans I've crossed for me to arrive here with you," he said. "It is my duty to protect you, to put the state at the service of you who voted me in." He won his controversial largely-boycotted 2016 election with about 12% of Haiti's 6.2 million electorate.
Alarm over Jovenel's dictatorial march has grown in the now Democrat-controlled U.S. Congress. In December, Democratic Representatives Andy Levin, a member of the Foreign Affairs Committee, Gregory Meeks, chair of the House Foreign Affairs Committee; and Albio Sires, chair of the Western Hemisphere civilian security and trade subcommittee, issued a joint statement that they were watching events in Haiti with "growing concern."
"Haitian President Jovenel Moise is pursuing an increasingly authoritarian course of action, issuing a series of recent decrees that include creating an extraconstitutional domestic 'intelligence' force," the statement said. "His latest actions are reminiscent of past anti-democratic abuses the Haitian people have endured, including the run-up to the Duvalier dictatorship. We will not stand idly by while Haiti devolves into chaos."
Whether such statements by House leaders will influence administration officials like Blinken remains to be seen. If the Haitian people's uprising continues to grow, that will be more likely to spur a policy change.
The opposition has called for a massive mobilization over the 12 days remaining until Feb. 7. Several Haitian unions have called for a general strike on Feb. 1 and 2. Faced with a virtual PNH ban on demonstrations and the Jan. 20 repression, André Michel says that "the next mobilizations will take place by surprise."
One thing will be no surprise. As Feb. 7 approaches, the clashes between the Haitian people and Jovenel Moïse's "forces of order" can be expected to grow dramatically.