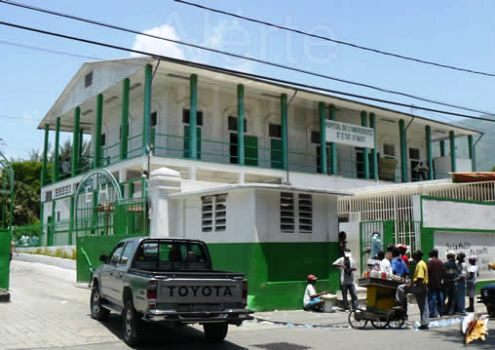 PORT-AU-PRINCE, Haiti (sentinel.ht) – After 154 days, on Aug. 29, the doctors and nurses of Haiti's public hospitals announced the official end of their strike.
The strike launched by resident physicians at Haiti's State University Hospital (HUEH) had paralyzed the largest public hospital in Haiti, the General Hospital, and all others since Mar. 28.
"We have decided to lift the strike, following the commitments made by health authorities to satisfy our demands," said Dr. Roosevelt Aubourg of the inter-hospital committee according to Haiti Libre. Dr. Aubourg emphasized, in particular, their satisfaction with the adoption of the 2016-2017 budget on Aug. 25 by the Chamber of Deputies. The new budget adds an additional 800 million gourdes (US$12.7 million) to the health sector. The budget must still be accepted in the Senate.
"We learned that sanitation and rehabilitation work is underway in hospitals, that inputs are being delivered as we demanded," added Dr. Aubourg. He said there was an agreement for a gradual adjustment of fees for residents and interns and that the government had promised a 200% increase in salaries for residents and resident doctors, bringing them to 25,000 gourdes ($386) and 30,000 gourdes ($463) monthly.
Dr. Aubourg said this strike should never have gone on for so long. He accused government officials for the slow pace of negotiations.
During the strike, many had died on the steps of Port-au-Prince's General Hospital and perhaps many more in their homes. In May, a 3-year old girl was taken to the hospital by her parents and died, having never received any care there. The parents are convinced that a doctor's intervention could have saved her.