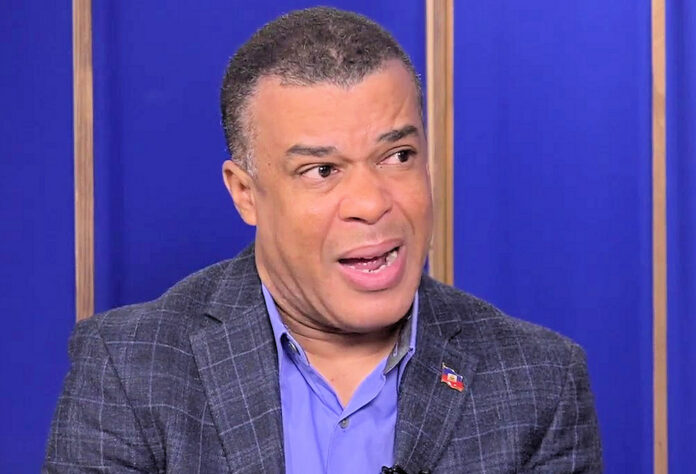 On Jan. 30, 2023, former Haitian senator Steven Benoît, the putative Prime Minister selected by the Montana Accord one year ago, resigned his post, dealing de facto Prime Minister Ariel Henry's principal rival coalition a major symbolic setback.
He claimed he was stepping down "in order to facilitate any possible negotiation of the Montana group with other vital sectors of society in the search for a national consensus and to deal with the multiple crises affecting the Haitian population."
Benoît also insisted that he was "not abandoning the Montana group" nor "renouncing [its] ideals," while castigating the "National Consensus Agreement for an Inclusive Transition and Transparent Elections" with its "High Transition Council," a new coalition concocted by de facto Prime Minister Ariel Henry and announced on Dec. 21, as just "one more scheme between wheeler-dealers, [and] gravediggers of the nation and their foreign allies."
But one former Haitian government official who knows the former senator summed it up: "Benoît is a politician. He's an opportunist. He may have gotten some money to jump. And he wants to keep his options open, because the other one [Montana] is more and more an empty box."
The members of the Montana Accord coalition, formed on Aug. 30, 2021, chose Benoît in two rounds of voting as Prime Minister exactly one year earlier, on Jan. 30, 2022, in an internal "election" organized by the group's National Transitional Council (CNT) at Pétionville's Kinam Hotel.
At the same time, the Montana Accord adherents selected former Haitian Central Bank governor, Fritz Alphonse Jean, to be assumptive president.
The two men were charged with governing during a two-year transition to an elected government. However, the Montana Accord has never been able to find a path to power or reach a compromise with Henry, despite several negotiations sessions and the intervention of U.S. officials trying to broker a deal.