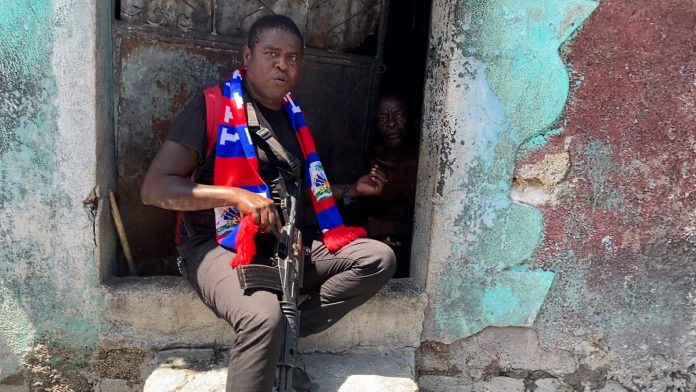 After over a year of filming, editing, and overcoming technical, logistical, and financial hurdles, the weekly Haïti Liberté, in conjunction with Uncaptured Media, has finally released a long-awaited documentary series on that nation's current historical moment: Another Vision: Inside Haiti's Uprising.
In three episodes, Another Vision explains the historical roots and emergence of the "Revolutionary Forces of the G9 Family and Allies, Mess with One, You Mess with All" (FRG-9), a federation of anti-crime armed neighborhood committees led by Jimmy "Barbecue" Cherizier, their charismatic spokesman.
The film plumbs the origins, actors, and tactics of a multi-faceted demonization campaign against Cherizier and his allies. The U.S. State Department, the National Endowment for Democracy (a CIA-surrogate), genuinely criminal gangs, and human rights groups working closely with Haitian politicians and civil society organizations are the main adversaries of this autonomous popular movement fighting marginalization, vilification, and deadly attacks.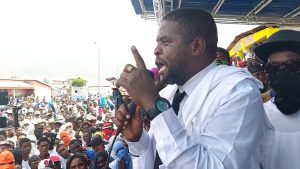 The FRG-9 has become the bane and target of Washington and Haiti's ruling class for demanding a social revolution in Haiti, where property would pass from the bourgeoisie to the Haitian masses.
"We want a revolution to redistribute the country's wealth, for all Haitians to have something," Cherizier states in the film, "just like our nation's father, Jean-Jacques Dessalines wanted all of Haiti's children to have something, and that's why they assassinated him."
"We propose a system that provides everything but for everybody," he concludes.
The series also explores the circumstances and mysteries surrounding the Jul. 7, 2021 assassination of Haitian President Jovenel Moïse and the stalled investigation in its aftermath.
Another Vision is timely in that it comes just as Washington is maneuvering to organize a fourth major foreign military invasion of Haiti, using Canada and the United Nations as proxies. The principal target of the intervention: Cherizier and the FRG-9.
The final episode of the series was released on Nov. 18, 2022, the 219th anniversary of the decisive 1803 battle of Haiti's 13-year independence war. All three parts are streaming on the Youtube channels of both Haïti Liberté and Uncaptured Media. Their total running time is about two and a half hours.
(Click here for the YouTube playlist that will play the three episodes back-to-back.)