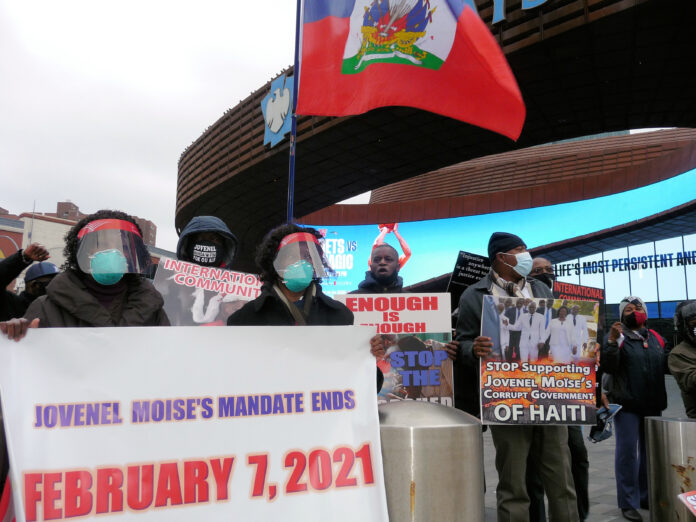 On the initiative of the Haitian-led New England Human Rights Organization (NEHRO) in Boston, Haitians across Haiti's diaspora in North America, South America, and Europe held demonstrations demanding that President Jovenel Moïse step down on Feb. 7, 2021, as Article 134.2 of Haiti's 1987 Constitution dictates.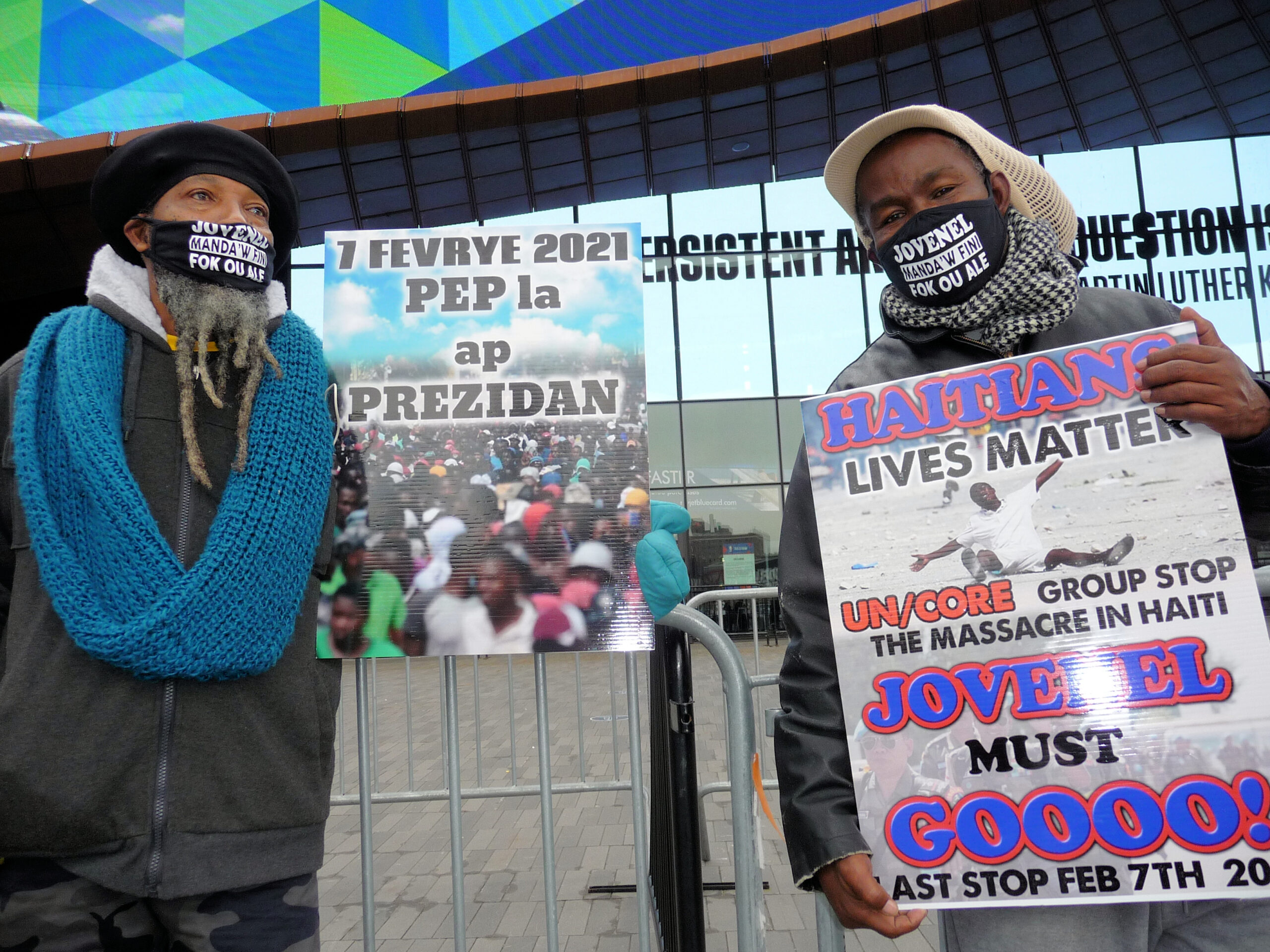 Demonstrations were held on Martin Luther King, Jr.'s birthday, Jan. 15, in Brooklyn, NY, Philadelphia, PA, Boston, MA, Miami, FL, Chicago, IL, and Atlanta, GA in the United States. The same day rallies took place in Paris, France as well as in Cuba, Brazil, and Chile. In Montreal, Canada, a virtual rally was held on Radio Centreville (102.3 FM).
Meanwhile, taking inspiration from the diaspora's mobilization, thousands of Haitians marched in Haiti's capital and other cities to demand Moïse leave power in just over two weeks.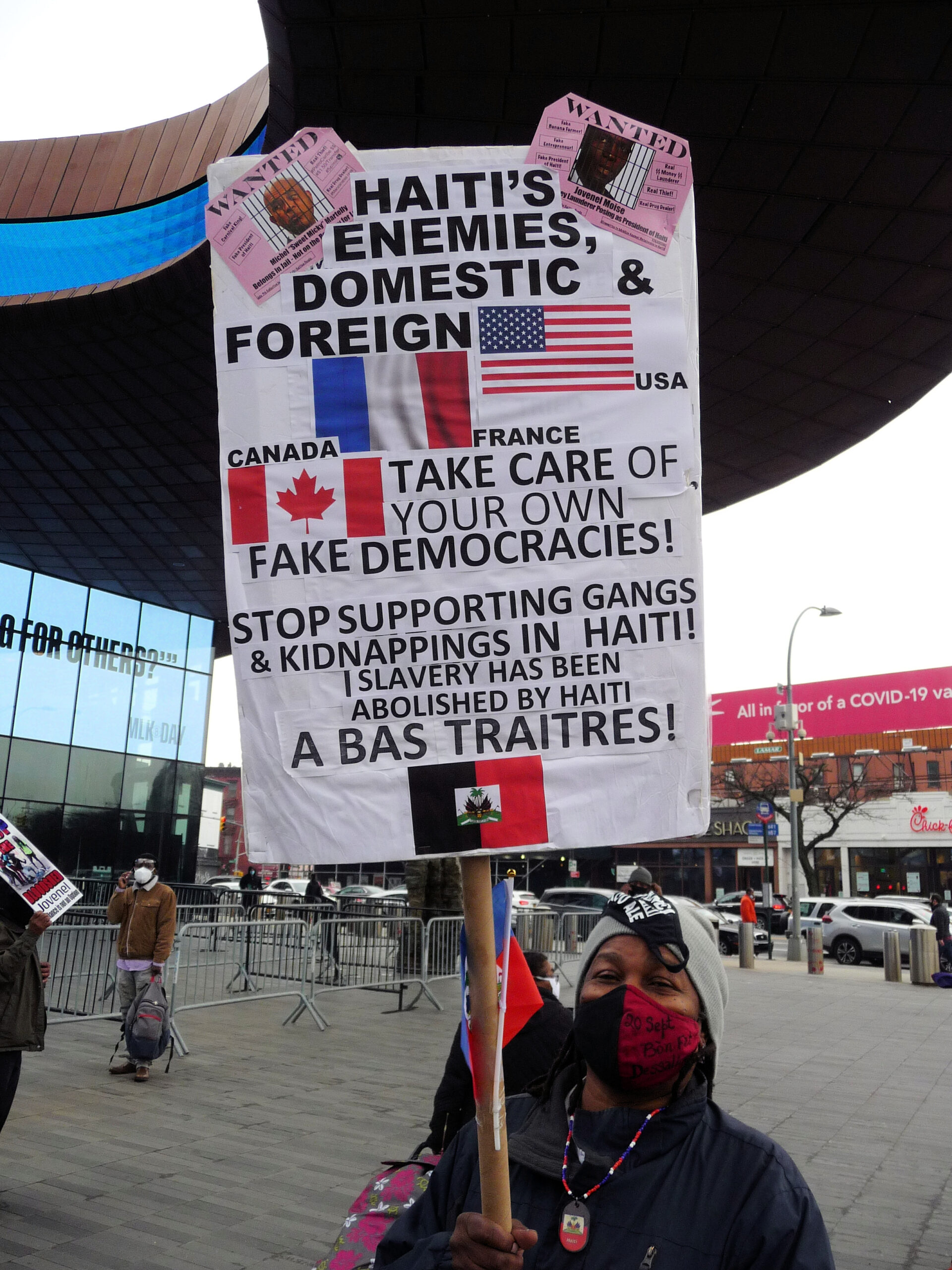 The regime is so alarmed by the mobilization that new Police Chief Léon Charles ordered the Haitian National Police (PNH) to remain "in a state of maximum alert" from Jan. 15 to Feb. 15, suspending all police leaves and vacations. He also seeks to ban marches along Toussaint Louverture Boulevard, which connects the capital to the Port-au-Prince airport and is a favored route of protestors.
In Brooklyn, close to 50 Haitians braved bitter cold and Covid-19 to rally in front of Barclay's Center at the intersection of Flatbush and Atlantic Avenues. One of the organizers even printed up dozens of face-masks which read in Kreyòl:  "Jovenel, Manda'w Fini, Fòk ou ale" (Jovenel, your mandate is up, you have to go).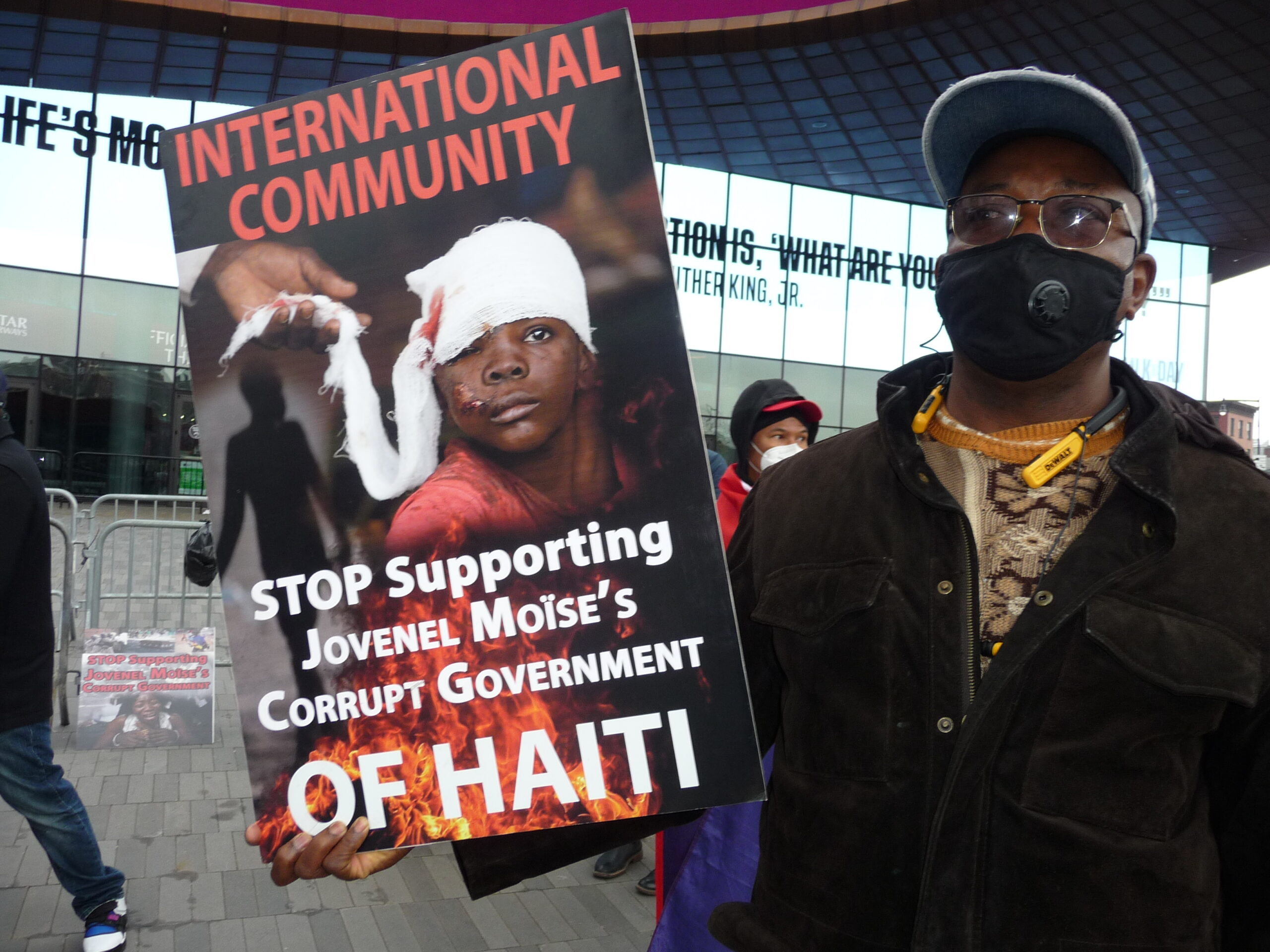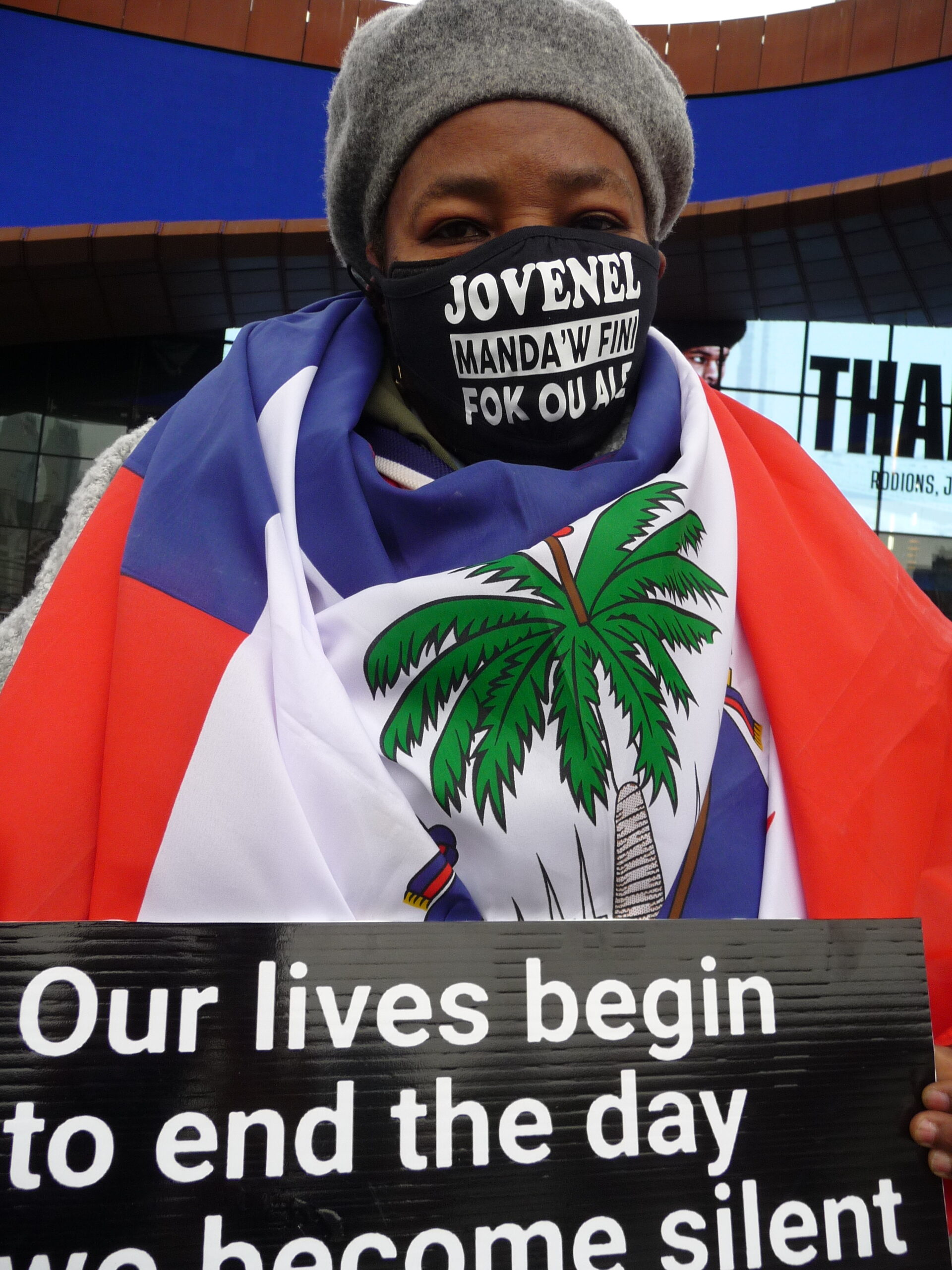 In Miami, two dozen demonstrators gathered outside the Claude Pepper Federal Building on Southwest 1st Avenue. Many carried signs as well as one big banner asking "Kote Kòb PetroCaribe?" (Where is the PetroCaribe money?), a reference to some $2 billion in state oil revenues that was embezzled or squandered, primarily by the government of Moïse's mentor, Michel "Sweet Micky" Martelly. A Haitian court says Moïse received millions from the graft. His obstruction of investigating the theft is one of the main reasons Haitians insist he must go.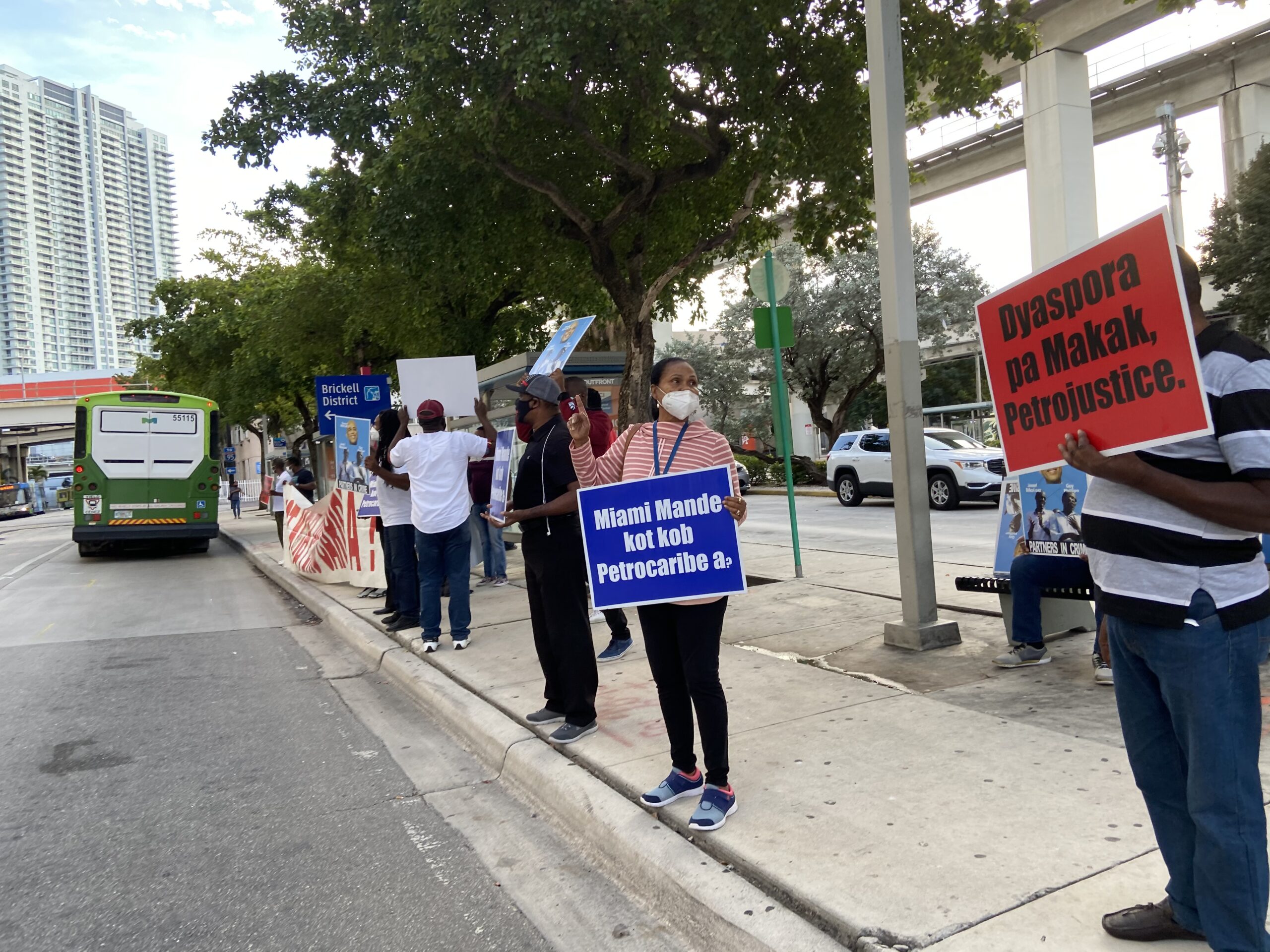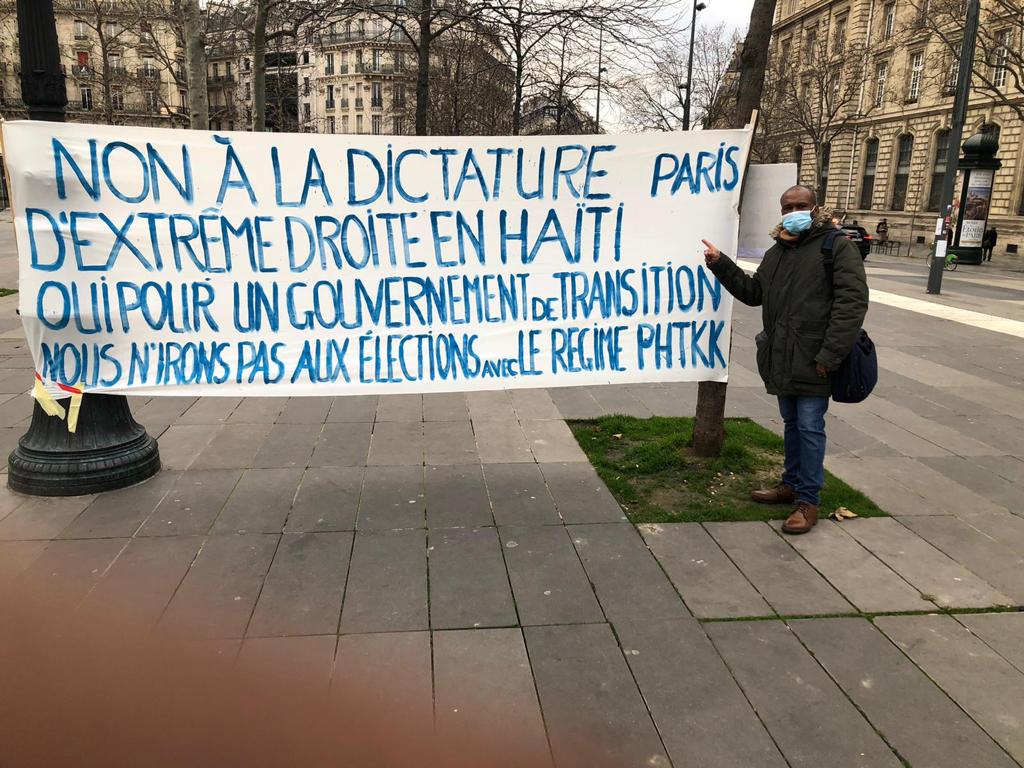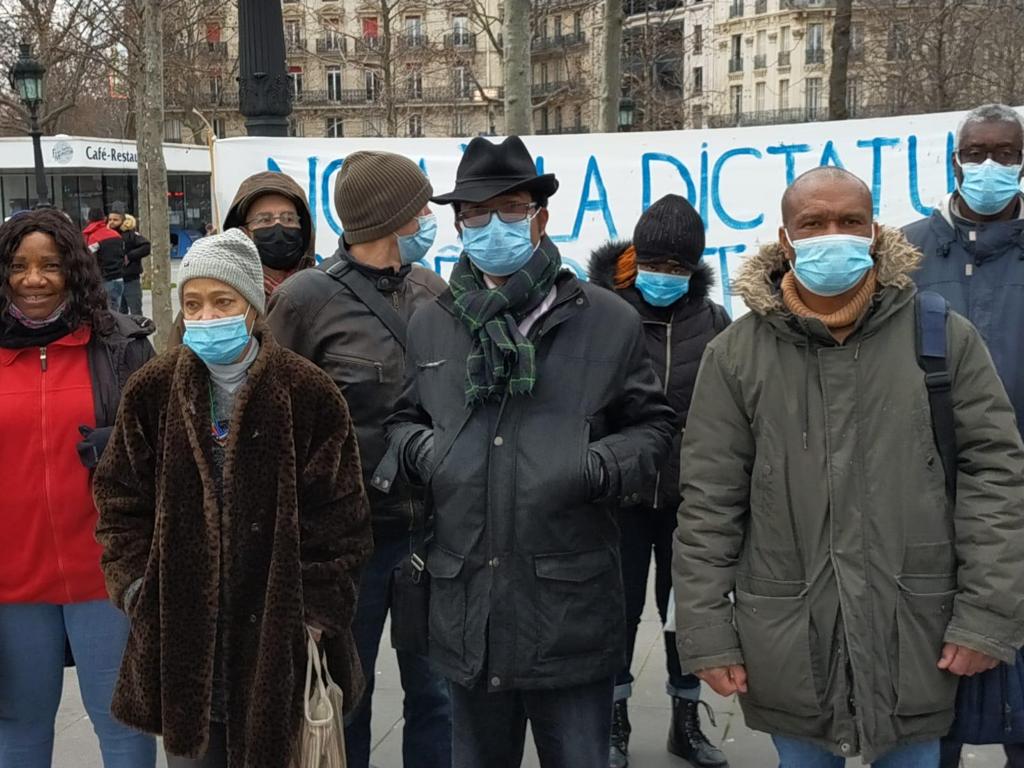 In addition to calling for Jovenel to step down, the demonstrations demanded a transitional government to organize free and fair elections, and that there be judicial reform to fight impunity, corruption, and financial crimes.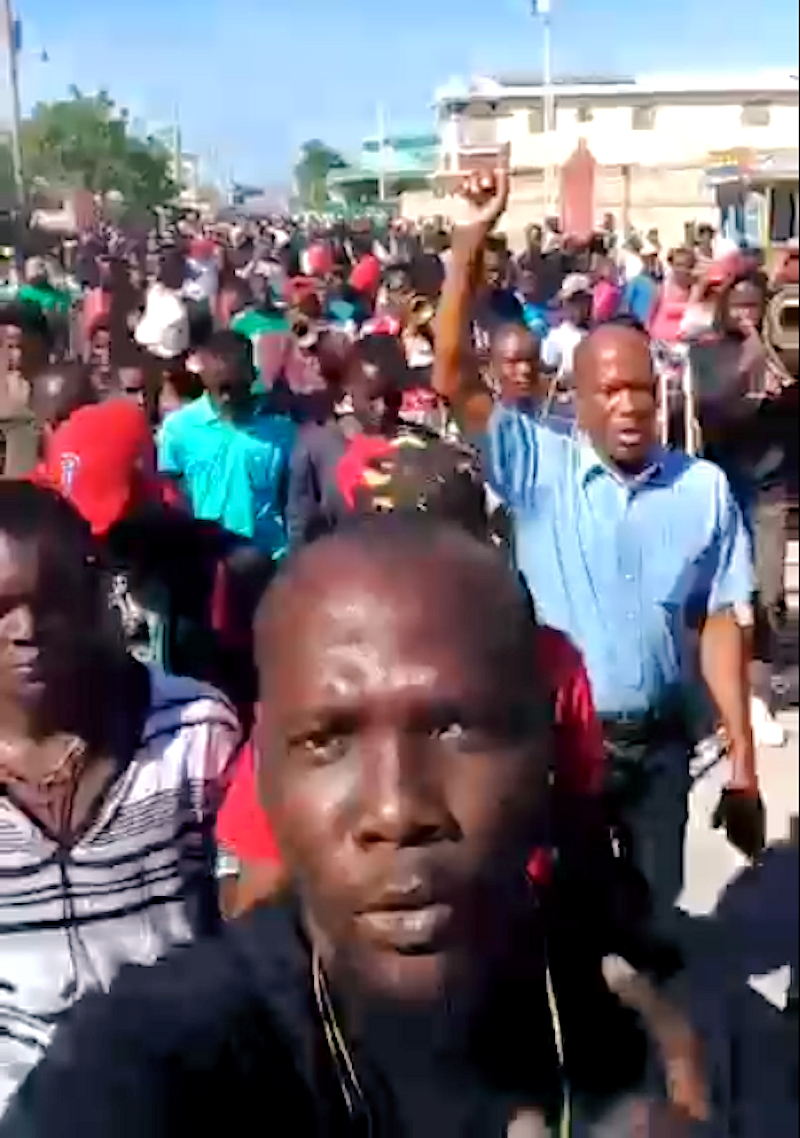 The protests also warned foreign nations, the U.S. in particular, not to meddle in Haiti's internal affairs or future elections.