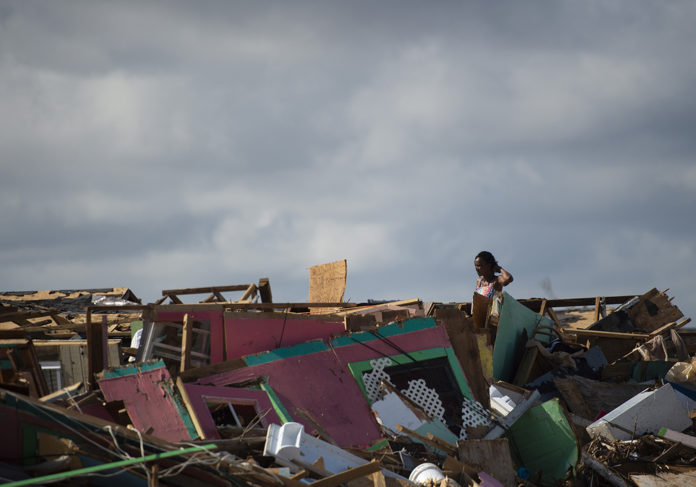 When Hurricane Dorian struck the Bahamas, houses on the Abaco islands were stripped of their windows and roofs, while residents – many of them undocumented Haitians – were exposed to an even more uncertain future.
Among the hardest-hit communities were "The Mudd" and "Pigeon Peas", shanty towns on Great Abaco that had become home to Haitians fleeing political instability, poverty, floods, and other natural disasters – like the 2010 earthquake that killed anywhere between 100,000 and 300,000 people.
The death toll from Dorian stands at 50 but will likely climb. While some 1,300 people are officially listed as unaccounted for, survivors reached by telephone told The New Humanitarian the real number is likely far higher.
"Things were bad before, but now they're unimaginable."
This is largely due to the fact that many Haitians or Bahamanian-born people of Haitian descent lack documents and fear that reporting missing relatives or friends could lead to deportations.
"Haitians are pretty much in hiding in the Bahamas since Hurricane Dorian," said Ron Duprat, a Haitian chef with World Central Kitchen, a charity that has provided more than 200,000 meals since Dorian hit the Bahamas in the first days of September.
An estimated 30 percent of the Abaco islands' 17,200 people are of Haitian descent, while academics say Haitians make up some 20 percent of the population in the Bahamas – an archipelago with more than 700 islands and smaller sand banks called cays.
Dorian left more than 17,000 people on Grand Bahama and Great Abaco in need of humanitarian assistance.
Most of the 76,000 residents on Grand Bahama and the 120-mile-long chain of islands that make up the Abacos were left with damaged or demolished homes. Most of the 50 fatalities occurred on Great Abaco, but smaller communities were also affected by the storm on the more remote Abaco islands and cays.
To make matters worse, rescue and relief efforts have been hampered by heavy rains from Humberto, a tropical storm that became a hurricane on Sunday as it veered away from the Bahamas and toward Bermuda in the Atlantic.
"Things were bad before, but now they're unimaginable," said Emmanuelle Hubert, a 32-year-old construction worker who fled Haiti with 18 others aboard a crowded wooden boat after the 2010 earthquake – and after being turned away from the Dominican Republic. "My work permit expires this month," he said. "The storm will just give them an excuse to send everyone back."
 Poor timing
Dorian came at a bad time for undocumented migrants in the Bahamas.
In 2014, the country started requiring people to have passports, and deportation raids had become fairly common events prior to Dorian.
The global political climate has also hardened against migrants. Many European countries have blocked access to fleeing migrants, and the US Supreme Court last week ruled that President Donald Trump's administration could turn away asylum seekers if they failed to first seek protection in countries they traveled through before reaching the US border. The ban will stay in place while legal challenges are underway.
Even though certain rights of "irregular migrants" are protected under international conventions, Haitians risk being deported if they fail to seek refugee status or establish legal residency.
Haitians risk being deported if they fail to seek refugee status or establish legal residency.
"I'm constantly asked for my passport or work permit; they target us because we're darker and we have different accents," said a 22-year-old undocumented Haitian who spoke to TNH on WhatsApp on the condition of anonymity because he feared he may be deported. "I'm here in this shelter with enough food to keep me alive for the next day, but then what?"
Some 5,000 people are in shelters – mostly in the capital, Nassau, on New Providence island. The 22-year-old man said he was asked for papers when he arrived at the shelter in Nassau but was allowed to stay when he told aid workers he had no identity documents.
On a visit to Great Abaco, Bahamian Prime Minister Hubert Minnis said Haitians shouldn't fear deportations.
But the Haitians TNH spoke to were still fearful and said the Haitian community has been scorned for decades in the Bahamas – blamed for an endless list of grievances.
In an interview with The New York Times, Minister of Immigration Elsworth Johnson confirmed the government had suspended deportation raids in storm-affected areas, but also appeared to contradict the prime minister. "Eventually persons will come out of those shelters," he said. "And if they're not properly documented, then we apply the law."
No U.S. escape route
Ira Kurzban, a Miami-based immigration attorney who has worked numerous Haitian immigration cases and was once an attorney for former Haitian president Jean-Bertrand Aristide, said Haitian storm survivors in the Bahamas have limited options.
After Dorian struck, Trump cautioned that those seeking refuge in the United States needed "proper documentation" and said the United States must be "very careful" who it allows in.
"The Bahamas isn't going to do anything [to change its policy], and this (US) administration isn't likely to take anyone in. I don't see this as having a good outcome," Kurzban said. "At least with the earthquake, or with cholera, [the Haitians] were in their own country."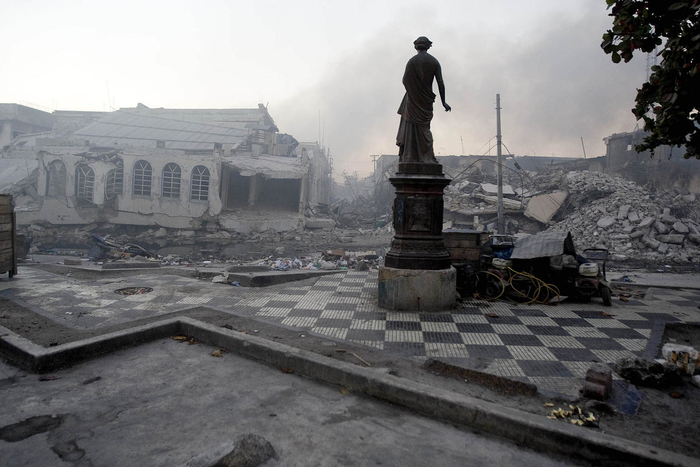 Hundreds fled Haiti after the 2010 earthquake that was followed by a deadly cholera outbreak linked to UN peacekeepers and poor sanitation networks.
Nine days after the earthquake, Haitians were offered Temporary Protective Status – a measure that allowed Haitians already in the United States to remain there rather than return to a humanitarian disaster.
Kurzban considered it unlikely TPS would be extended in the wake of Dorian, but he said the U.S. Department of Homeland Security could offer a "parole" that would allow Haitians to remain in the U.S. temporarily despite lacking documents. Parole has been granted on humanitarian grounds in the past, but Kurzban said few cases are going forward under the Trump administration.
Duprat, the Haitian chef, knows what it's like to be stateless and adrift. He spent 27 days on a boat from Haiti to reach U.S. shores in 1990, months before Aristide was ousted in a coup.
"You have a group of Haitians who have nowhere to go," said Duprat, now 48. "There's hardly a government in Haiti. They can't go to Miami now. And they can't really go to Nassau because of all of the hate. It's heartbreaking."
This article is republished from The New Humanitarian.