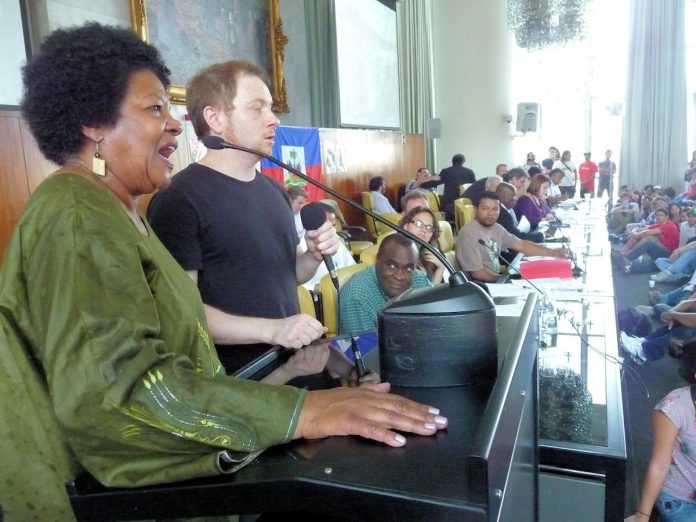 Beloved, long-time civil rights activist Colia Liddell Clark, who in the 1960s worked for Medgar Evers and marched alongside the Rev. Martin Luther King, Jr., died on Nov. 4 at Mt. Sinai Hospital in New York City at the age of 82, after a long illness.
A veteran of the Black Power and Pan-African movements, she was a field secretary for the Student Nonviolent Coordinating Committee (SNCC) in the early 1960s and played a key role establishing equal voting rights in Selma, Alabama. She was also an organizer in Birmingham, Alabama, as well as throughout Mississippi.
Clark was a student at Tougaloo College, an historically black college in Tougaloo, Mississippi, when she became involved with the Civil Rights Movement. An activist with the NAACP, she became involved with voter registration efforts, founding the NAACP Youth Council in North Jackson, Mississippi.
While working with the NAACP, she became special assistant to Medgar Evers, field secretary for the NAACP. In 1962 Clark resigned from the NAACP and joined SNCC to do voter registration work alongside her then husband, Bernard Lafayette, in Alabama. This project laid essential groundwork for the Selma voting rights campaign of 1965. She was eventually named executive secretary of SNCC.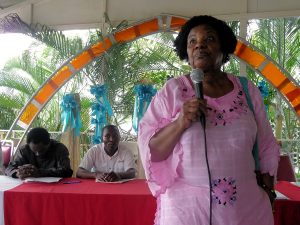 In 1964, Clark helped found the Southern Organizing Committee at Fisk University. She was an organizer in the Black Power movement, including the Republic of New Afrika. By early 1973, she returned to Mississippi and became editor of the Jackson Advocate, among other projects.
In 2008, Clark was co-chair of the New York delegation to the Green Party of the United States presidential nominating convention, where Cynthia McKinney was nominated as the Green Party's presidential candidate.
Until she died, she was a member of the Reconstruction Party (USA) and a chair of Grandmothers for the Release of Mumia Abu-Jamal.
Clark earned an M.A. from Albany State University in Albany, GA, where she later worked as a professor. She was also a professor at SUNY Albany in Albany, NY in the 1990s.
In her later years, Clark became passionate in her activism and advocacy for Haiti. From 2011 to 2014, she traveled to Haiti and Brazil several times to support the Haitian people's mobilization against President Michel Martelly and to speak out against the UN military occupation of Haiti.
Over many years, Clark collaborated with Haïti Liberté to organize a workshop on Haiti at the "Left Forum" in New York. She also had a long-running program on Manhattan Neighborhood Network (MNN).
All of us at Haïti Liberté offer our deepest condolences and sympathies to the family of our beloved comrade Colia Clark, who provided us with so much support, wisdom, enthusiasm, and energy in the years that we had the honor to work with her.
Colia Clark, presente!