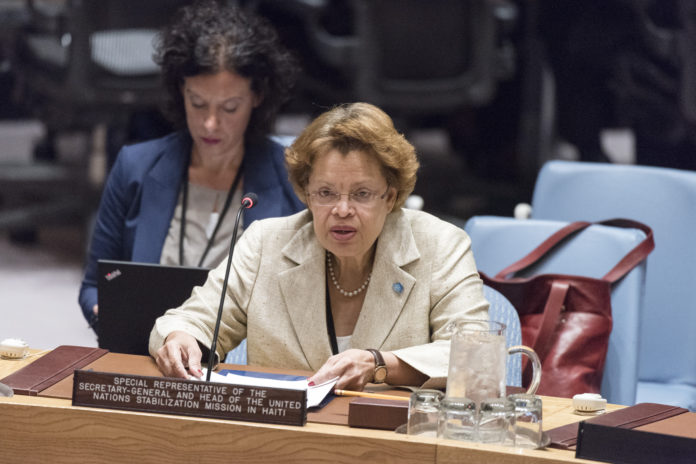 Today, April 11, the United Nations Security Council discussed the renewal of the mandate for the so-called UN Stablization Mission to Haiti (MINUSTAH), which expires on April 15.
The meeting, presided over by the U.S., began with a presentation by MINUSTAH's chief, Sandra Honoré.
Denis Régis, Permanent Representative of Haiti to the UN, also addressed the meeting.
Following Honoré's and UN Secretary General Antonio Guterres' recommendations, the Council will likely vote in the coming days to renew the mandate of MINUSTAH for a final six months, until Oct. 15, 2017.
Here is the link to the UN Web TV's video of the meeting, which lasted almost three hours. It can be played in both English and an untranslated version.